Intersections: Alyson Shotz
Ecliptic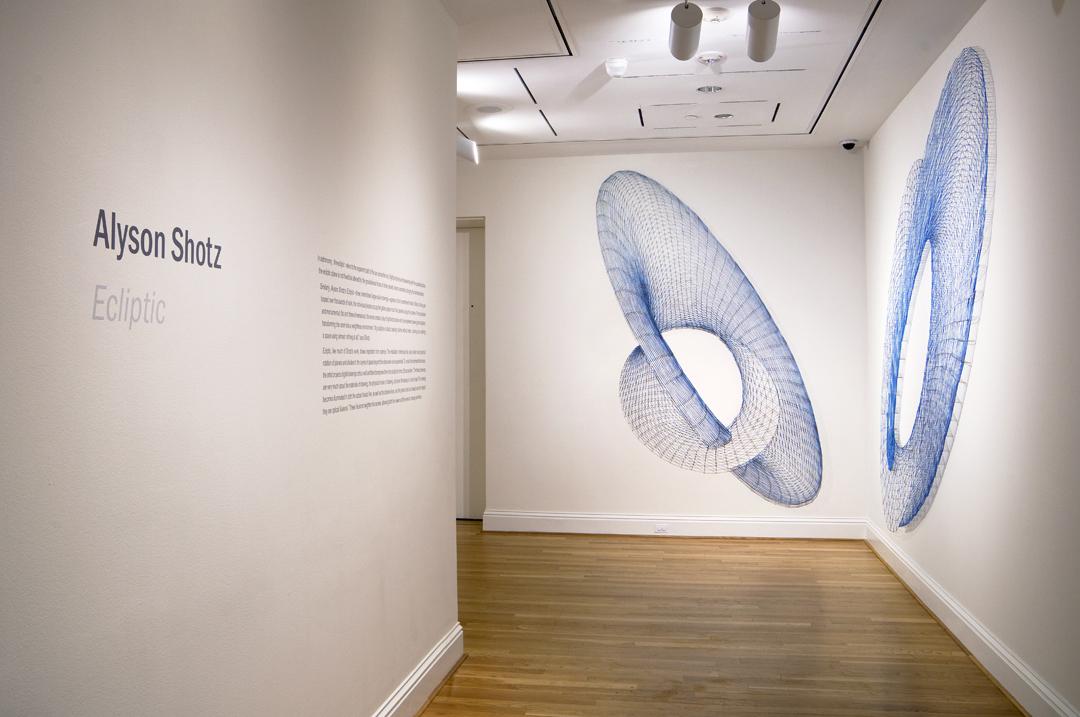 Ecliptic—three interrelated large-scale drawings made of yarn looped over thousands of nails—investigates spatial perception and engages the architecture of the gallery. The installation, like much of Shotz's work, is inspired by science, referencing the solar system and the perpetual rotation of planets. At once monumental and delicate, flat and three-dimensional, Ecliptic transforms the room into a weightless environment.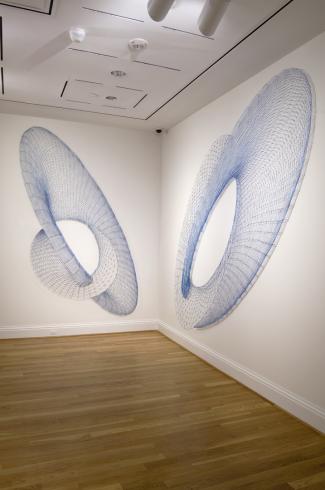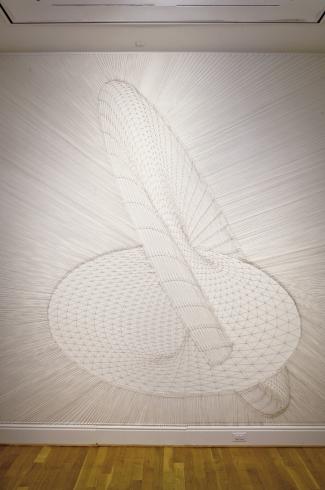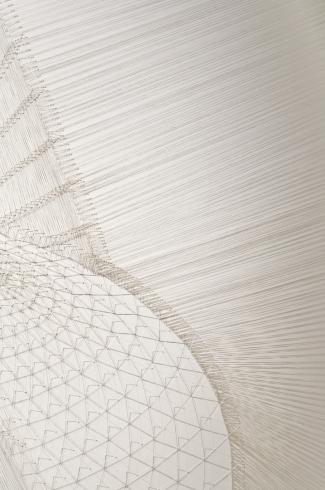 Intersections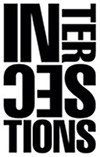 Intersections is a new series of contemporary art projects that explores—as the title suggests—the intriguing intersections between old and new traditions, modern and contemporary art practices, and museum spaces and artistic interventions. Whether engaging with the permanent collection or diverse spaces in the museum, the projects suggest new relationships with their own surprises.
Many of the projects also riff on the nontraditional nature of the museum's galleries, sometimes activating spaces that are not typical exhibition areas with art produced specifically for those locations.