Snapshot
Painters and Photography, Bonnard to Vuillard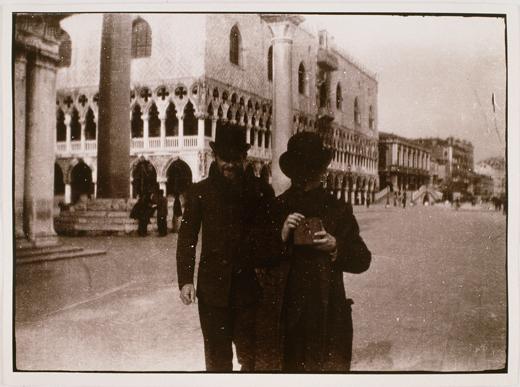 The invention of the Kodak handheld camera in 1888 energized the working methods and creative vision of many post-impressionists. Several of the leading painters and printmakers of the day used photography to record their public spheres and private lives, producing surprising, inventive results. Combining over 200 photographs with approximately 70 paintings, prints, and drawings from renowned international collections, Snapshot: Painters and Photography, Bonnard to Vuillard focuses on the dynamic relationship among the artists' work in various media. 
The exhibition features experiments made with the camera by seven figures. Pierre Bonnard, Maurice Denis, Edouard Vuillard, and Félix Vallotton were leading members of the Nabis, a group of French avant-garde artists who sought a new kind of painting inspired by Paul Gauguin. George Hendrik Breitner, Henri Evenepoel, and Henri Rivière responded with equal enthusiasm to the possibilities inherent in the new medium. Snapshot is the largest selection ever assembled of photographs by these post-impressionists.
The artists recorded everything from bustling street scenes and the building of the Eiffel Tower to nude models and family trips to the countryside. Although they collectively produced over 10,000 photographs, most of the photographs in the exhibition are unknown and previously unpublished, and none of the artists thought of themselves as photographers. These were private objects, often made for the same reason people use cameras to this day: to commemorate events or capture precious moments with friends or loved ones. The artists sometimes translated their photographic images directly into their work in other media, and when viewed alongside these paintings, prints, and drawings, the snapshots reveal fascinating parallels in foreshortening, cropping, lighting, silhouettes, and vantage point.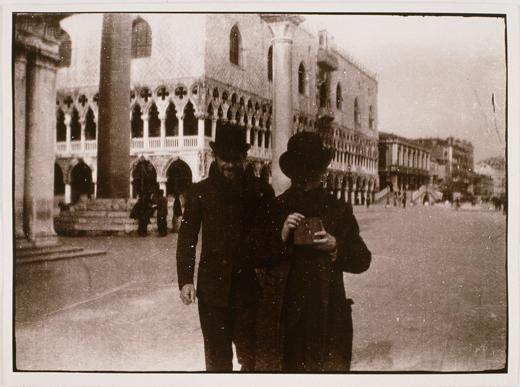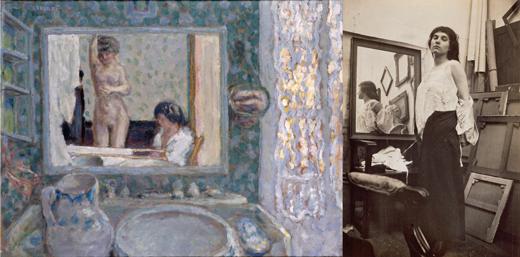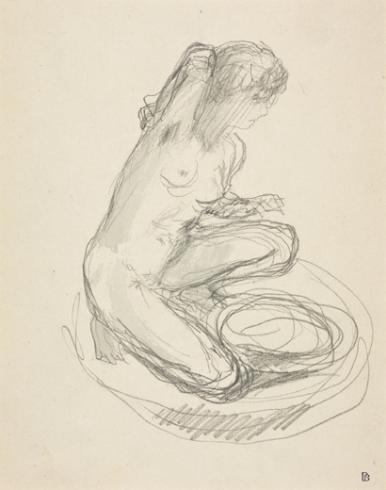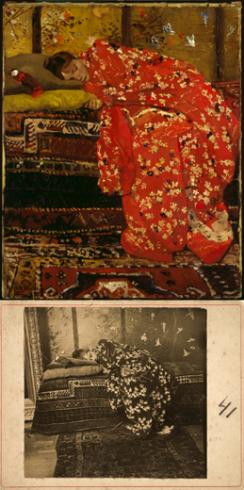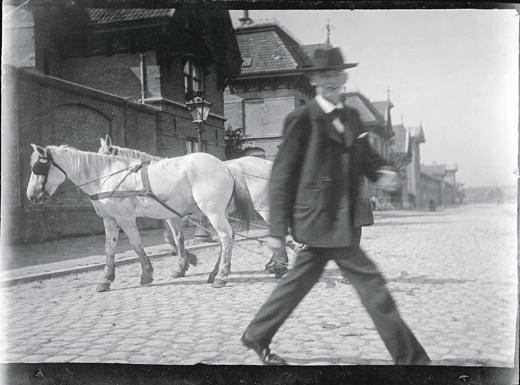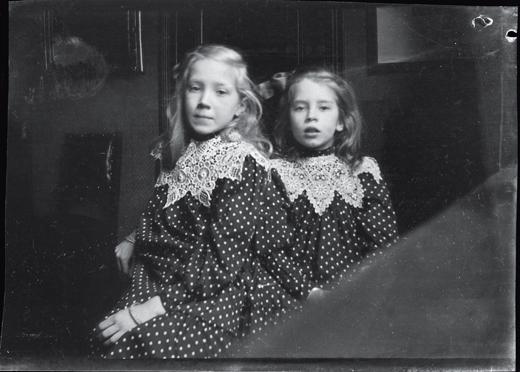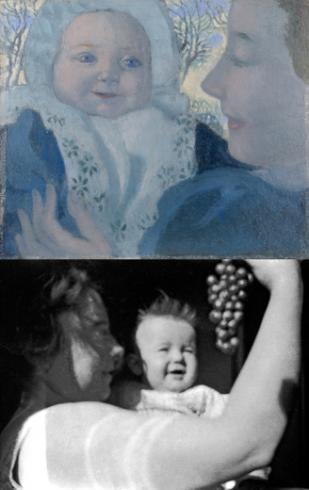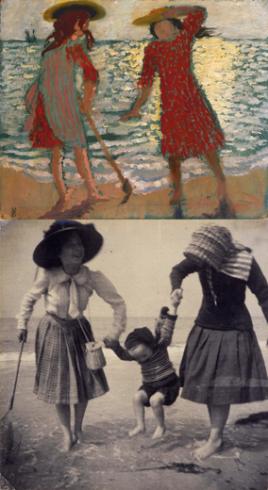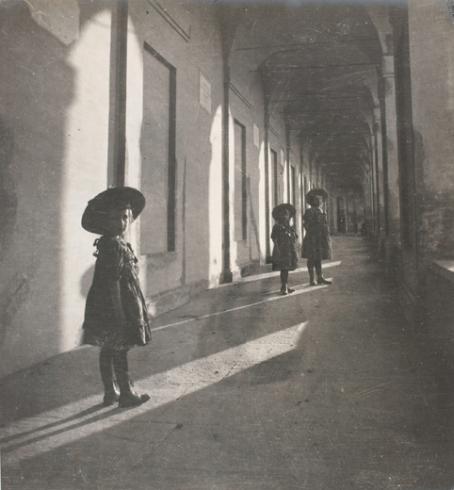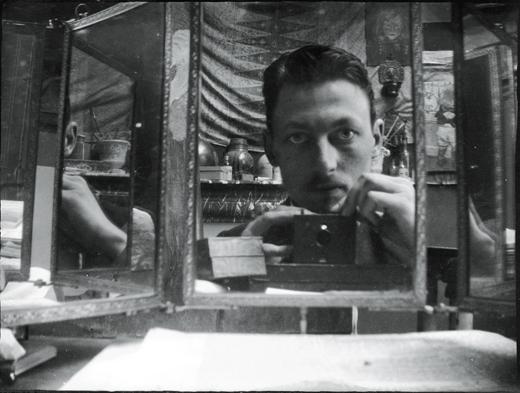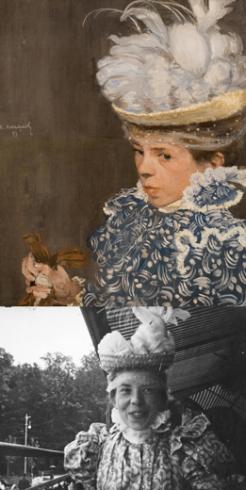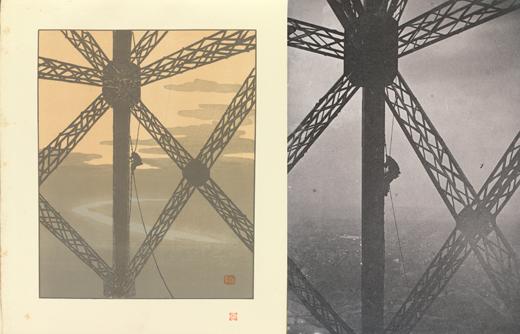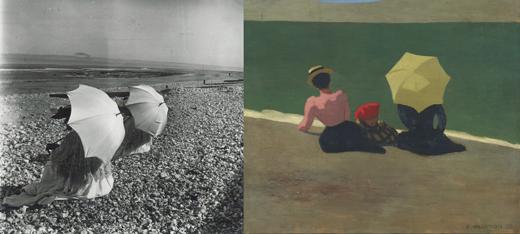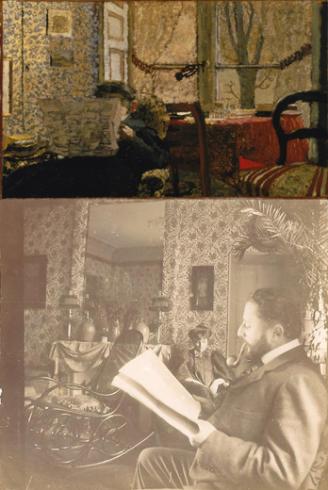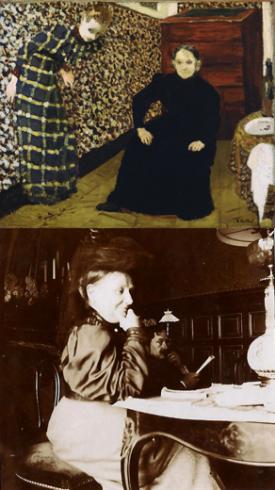 Artist Profiles
Among the artists in Snapshot, Pierre Bonnard, Maurice Denis, Félix Vallotton, and Edouard Vuillard were the best known members of the Nabis, a Parisian group of avant-garde artists with a graphic and decorative aesthetic. Henri Rivière was a leader of the era's printmaking revival. The exhibition introduces George Hendrik Breitner and Henri Evenepoel to American audiences, linking them with the Nabis for the first time.

PIERRE BONNARD (1867–1947)
Painter and printmaker Pierre Bonnard is acclaimed for his intensely expressive use of color. He began using a camera late in the decade but lost interest in photography a few years later. Bonnard primarily photographed his family and friends at home or during summers in the countryside. He used many of his photographs of his mistress outdoors in the nude as studies for two large illustrated book commissions. Approximately 200 of his photographs have survived.

GEORGE HENDRIK BREITNER (1857–1923)
George Hendrik Breitner, a friend of Vincent van Gogh, painted primarily in Amsterdam, depicting the lives of the working class. He took photographs from 1889 to around 1915 with several cameras. Breitner took most of his snapshots while walking around Amsterdam, Paris, and London, and is considered a pioneer of street photography. About 3,000 of his photographs exist today.

MAURICE DENIS (1870–1943)
Maurice Denis, a painter and critic, founded the Nabis in 1888 and published the group's manifesto in the magazineArt et critique. Denis mostly photographed his wife and their seven children, sometimes experimenting with extreme close-ups, and left behind 2,689 prints and 1,250 negatives. He had his negatives developed professionally; his wife did the printing and stored the images in albums.

HENRI EVENEPOEL (1872–1899)
Born to Belgian parents, Henri Evenepoel lived in Paris in the 1890s until his death at age 27. A student of Gustave Moreau and friend of Henri Matisse, he left some 1,000 drawings and paintings of Parisian life. Evenepoel bought a Pocket Kodak in 1897. He did his own developing and printing and considered becoming a professional photographer. He took almost 875 photographs, creating novel images and recording his family and studio.

HENRI RIVIÈRE (1864–1951)
Henri Rivière was a painter, stage designer, watercolorist, collector, and author who also directed the shadow theater plays at the Parisian cabaret Le Chat Noir. He made woodblock prints using Japanese methods, influenced by the wave of Japonisme sweeping Paris. Granted access to the Eiffel Tower during its construction, Rivière produced photographs with dramatic silhouettes. In the 1880s and 90s, he took more than 300 snapshots using a lightweight box camera with glass plates.

FÉLIX VALLOTTON (1865–1925)
Félix Vallotton was a painter, engraver, draftsman, art critic, and writer who began taking photographs in 1899 with a Kodak and developed his own film. Only 20 photographs by Vallotton have survived; he may have destroyed others after being criticized for making a painting based on a photograph. Vallotton exchanged photographs with his Nabis friends; his family archive contains photographs by Vuillard, and Vuillard owned photographs by Vallotton.

EDOUARD VUILLARD (1868–1940)
Painter and printmaker Edouard Vuillard, best known for his intimate interiors, started taking pictures with a Kodak around 1895. He had the film developed professionally, but often did the printing himself or entrusted it to his mother. Almost 2,000 snapshots—only a small percentage made as studies for paintings—remain in the family archive, a testament to the artist's lifelong fascination with the medium.
Curator's Notes
The idea for Snapshot began in the 1980s when guest curator Elizabeth Easton discovered a rich collection of photographs by Edouard Vuillard, still in the hands of the artist's family. Fascinated by the compelling and unexpected ways this post-impressionist artist used the new handheld camera, Easton proposed an exhibition many years later to Phillips Chief Curator Eliza Rathbone. The exhibition would put Vuillard's photography in context by including the snapshots of Vuillard's friends and contemporaries. Rathbone suggested inviting Indianapolis Museum of Art Senior Curator Ellen W. Lee to help co-organize the exhibition. Van Gogh Museum Head of Exhibitions Edwin Becker expressed interest as well, adding the advantage of a venue in Amsterdam, where Dutch artist George Hendrik Breitner spent much of his life. The curators studied hundreds of photographs in museum archives and private collections, especially those in the Musée d'Orsay in Paris.
Chief Curator Eliza Rathbone was drawn to the exhibition's fresh perspective. "The images in the exhibition reveal not only the influence of photography on painting, but also the impact of the painter's eye on photography," Rathbone explains. "Evenepoel's work is unknown in the U.S. and Breitner's has only rarely been seen here. The French artists' paintings are more familiar, but their photographs (never exhibited during their lifetimes) have only been presented in a supplemental, documentary way. Each of the artists took hundreds if not thousands of photographs. In almost every case the artist not only used a photograph as a basis for a painting, but also took photographs purely to play with the camera and capture private moments."
"In Snapshot, we examine the merit of these photographs not only as personal documents but also as exciting explorations of a new medium as interpreted by professional visual artists. The artists' paintings follow post-impressionist and symbolist principles of invented color and composition—quite different from the reality of a photographic image. And yet there are fascinating parallels that we can see in their paintings and photographs—in ways of cropping, observing light, silhouettes, unusual vantage points (from above, from below)—that the camera opened up to them. It is this dynamic dialogue back and forth between the various media that we hope to share with the visitor."
---
Exhibition Catalogue
The richly illustrated 248-page exhibition catalogue is edited by curator Elizabeth Easton with contributions by leading scholars from The Phillips Collection, the Indianapolis Museum of Art, George Eastman House, Centre Pompidou, Musée d'Orsay, Fondation Félix Vallotton, Rijksmuseum, and other institutions. Published by Yale University Press in association with The Phillips Collection, the Van Gogh Museum, Amsterdam, and the Indianapolis Museum of Art. Available in the Museum Shop
---
Exhibition Support
The exhibition is co-organized by The Phillips Collection, the Van Gogh Museum, Amsterdam, and the Indianapolis Museum of Art.
The exhibition features exceptional loans from the Musée d'Orsay. 
Generous support provided by John and Gina Despres and the Trellis Fund
Funded in part by The Florence Gould Foundation
Additional support from Craig M. Gayhardt
Media Partner Capitol File Magazine
---
Video Contest
Snapshot: Painters and Photography, Bonnard to Vuillard explores how the invention of the handheld Kodak prompted artists to experiment with documenting their public and private worlds. Inspired by the exhibition, the Snapshot Home Movie Contest asks amateur filmmakers to create short videos focusing on life at home with family and friends.
Jurors
Caroline Elliott, independent film curator
Jon Gann, founder and director of the DC Shorts Film Festival and the DC Film Alliance
Michelle Herman, new media artist and Phillips manager of digital media
Maura Judkis, writer and producer for the Washington Post's Style Blog