Intersections: Lee Boroson
Lunar Bower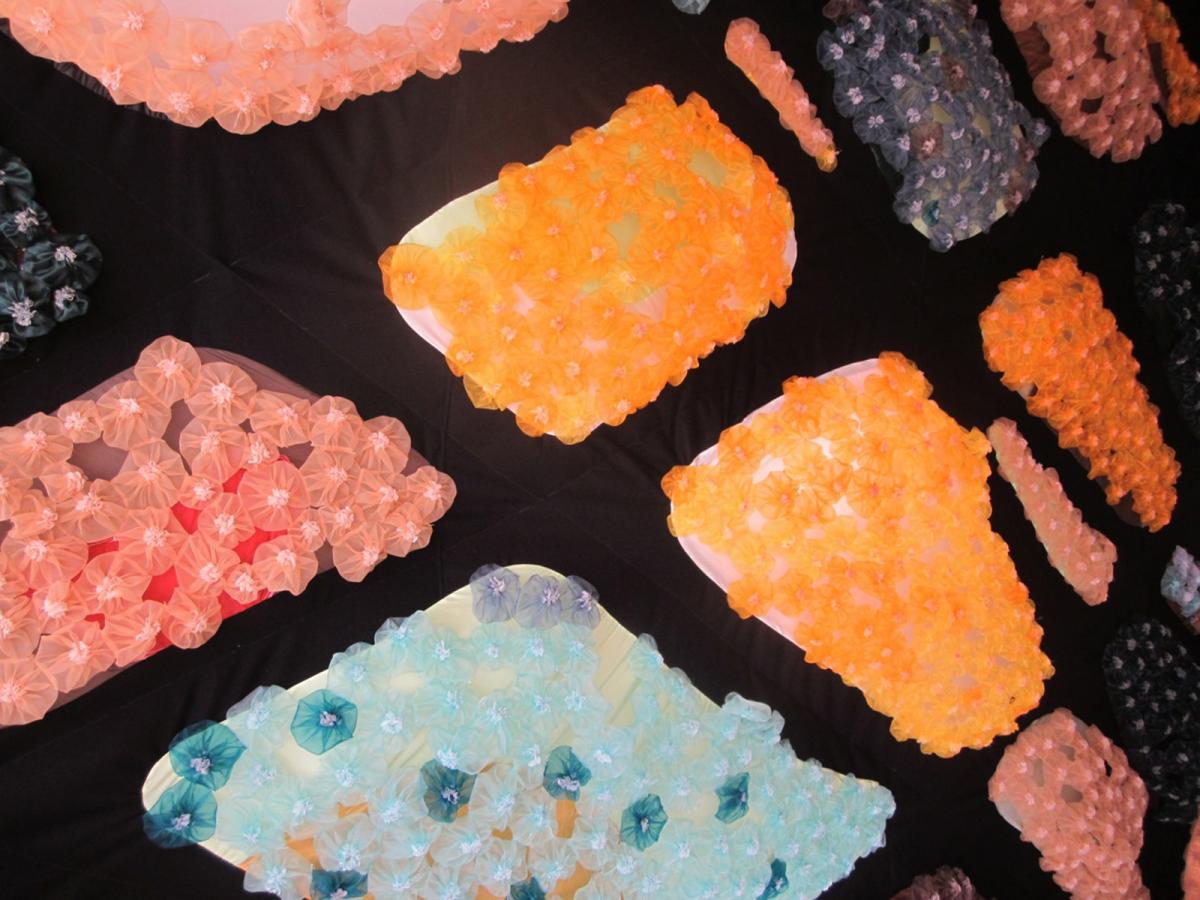 Conceived specifically for The Phillips Collection, Lee Boroson's Lunar Bower engages the ceiling of the museum's Vrandenburg Café. Panels of silky and woolen fabric in subdued colors are sewn together and stretched across the space, suggesting an ethereal, moon-filled sky reminiscent of many of Albert Pinkham Ryder's paintings from The Phillips Collection. Inspired by Ryder's moody and poetic, intense and expressive work, Boroson has imbued the Phillips's café with a moonlit radiance that directly relates to the lustrous effect of Ryder's paintings from the 1880–90s, such as Moonlit Cove, Fisherman Hut, and Macbeth and the Witches. In Lunar Bower, the colored light (using pre-existing lighting fixtures) is given a corporeal presence as it filters through the hanging sculpture and mingles with natural light from the nearby windows. This "night sky" culminates in the central light fixture that glows like the moon. As the title suggests, the piece envelops the space and the viewer in an atmosphere of nocturnal serenity and a sense of mystery.
Boroson is best known for his inflated sculptures produced in various synthetic materials, such as nylon, organza, microfilament, and fleece. Mostly of monumental scale, these buoyant and often colorful environments have evolved from the artist's interest in nature, architectural structures, anatomical studies, and fairy tales. Designed for their specific sites, these whimsical works explore both sheer physicality of the contained space and the perception and experience of it.
Intersections artist Lee Boroson presents Lunar Bower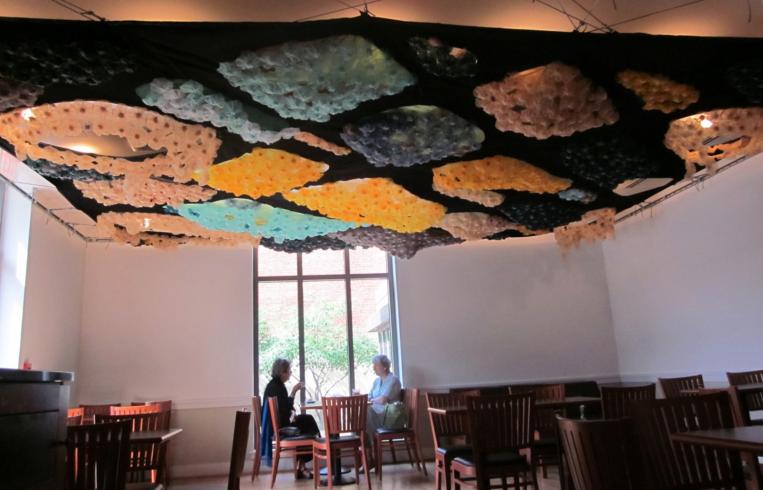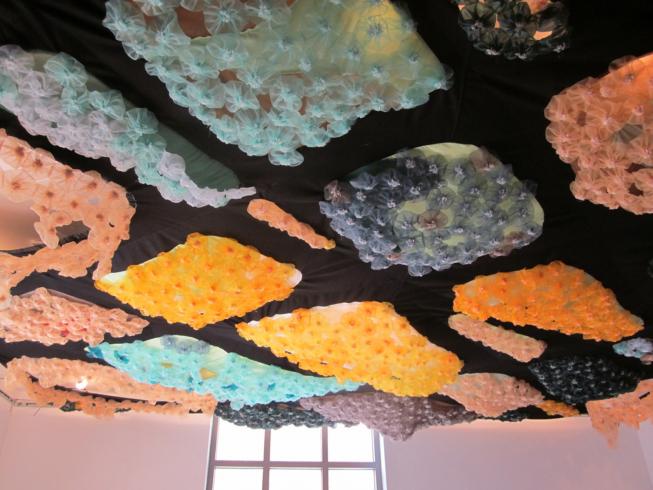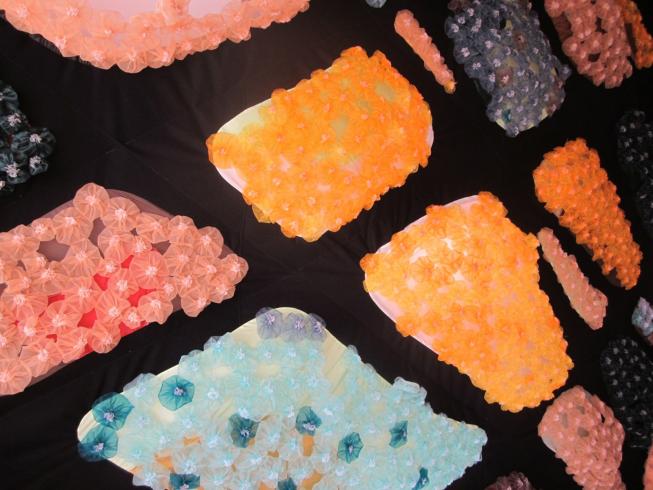 Lee Boroson (American, b. 1963) is a Brooklyn-based artist who also teaches at the Rhode Island School of Design. He holds a BFA from SUNY New Paltz and an MFA from Indiana University. Boroson's projects have been exhibited in solo exhibitions at the The Tang Teaching Museum and Art Gallery, Skidmore College, Saratoga Springs, NY; Pierogi Gallery, Brooklyn, NY; Sara Meltzer Gallery, New York, NY; Hallwalls, Buffalo, NY; The Whitney Museum of American Art, New York, NY; and Phillip Morris, New York, NY, among others.
---
Intersections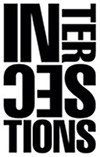 Intersections is a new series of contemporary art projects that explores—as the title suggests—the intriguing intersections between old and new traditions, modern and contemporary art practices, and museum spaces and artistic interventions. Whether engaging with the permanent collection or diverse spaces in the museum, the projects suggest new relationships with their own surprises.

Many of the projects also riff on the nontraditional nature of the museum's galleries, sometimes activating spaces that are not typical exhibition areas with art produced specifically for those locations.