Intersections: Jae Ko
Force of Nature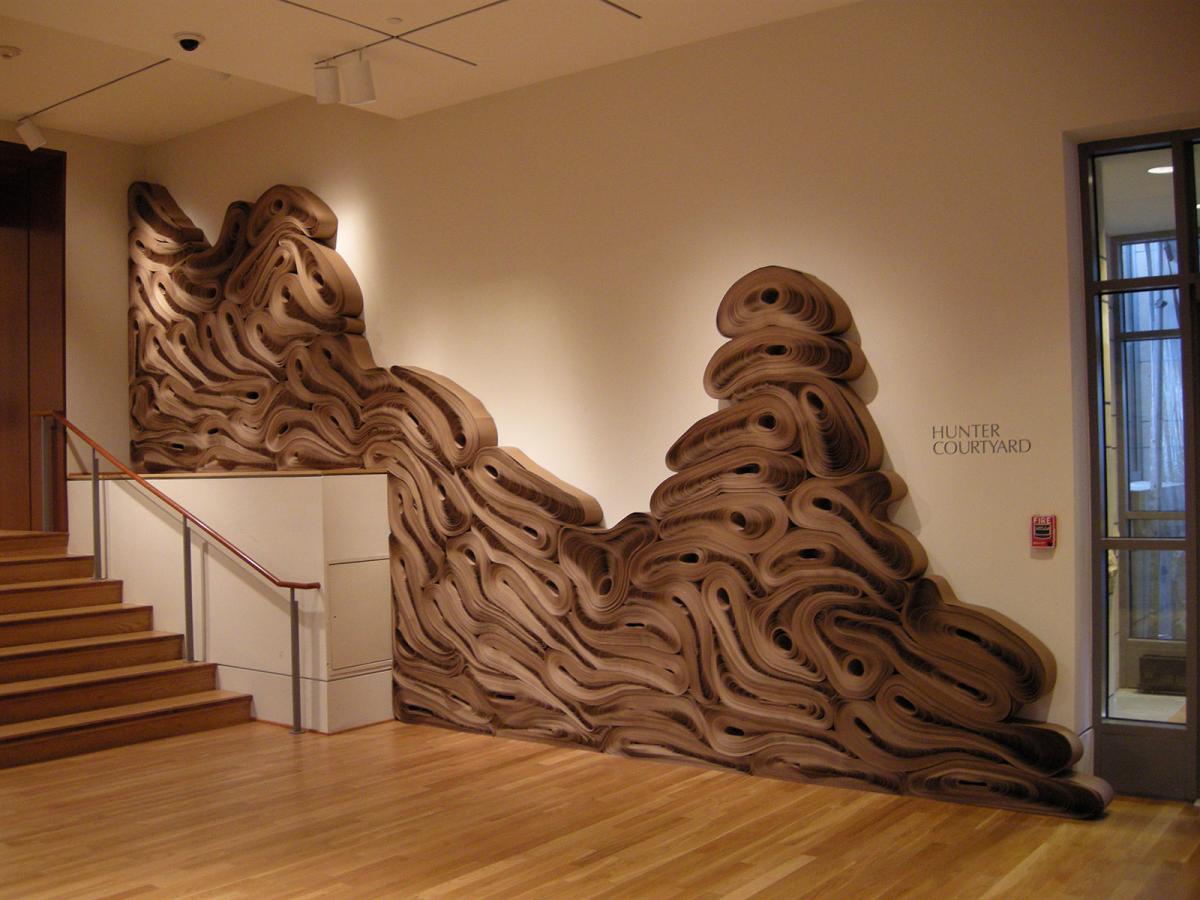 Conceived specifically for the Phillips Force of Nature is a three-part, sculptural installation by Jae Ko, which occupies the space connecting the museum's Goh Annex to its Sant Building. Made of kraft paper, a material used for wrapping and packing, the installation simultaneously explores the nature of its own organic material and abstract form, as well as the architecture of its setting.
Ko used eight hundred, six-inch-wide rolls of brown kraft paper to make Force of Nature. She unrolled and then re-rolled them in her studio, using a potter's wheel with a large platform. At the Phillips, the artist assembled the rolls in stacks against the walls, producing different sculptural configurations. One section fills the space between floor and ceiling, and then spills down the wall beside the stairs; two other stacks descend in gentle slopes or streams. Monochromatic, monumental in scale and overall impact, and free of any specific content or message, whether conceptual, ecological, or political, Force of Nature dwells on the sheer beauty and power of natural forces, within architectural confines.
Ko works exclusively in paper. Experimenting with different kinds of paper (from rice paper to newspaper to adding-machine paper), she rolls, cuts, glues, soaks, and dyes it, manipulating her material into three-dimensional forms. Her sculptures encompass wall reliefs and floor pieces, made of large bundles of paper that are either stacked systematically against the wall or fall naturally according to the whims of gravity. The sumi ink (black, red, and pale yellow), in which she soaks many of her works, results in dense, velvety surfaces whose curved, twisted, and spiral shapes recall calligraphy. Other works she coats with Elmer's glue, its sheen amplifying the play of light and shadow on abstract forms. Ko finds inspiration in nature, mostly during her extensive travels to remote places, and her forms readily evoke organic matter–tree rings, ripples, tornadoes, seed, twisted hair.
In Force of Nature, Ko returns to kraft paper which she has used, on and off, since 1996. It is not the paper's quality that interests her, but rather its possibilities, when used in quantity: the transfiguration of this plain, everyday, industrial material when massed and assembled in an artistic intervention. In this installation, the lower bundles of paper are tightly packed, becoming looser as they are piled higher against the walls, resulting in folds, pleats, and gaps. The edges of the rolled paper create concentric lines that seem to be in constant motion, producing a drawing in space. The interplay of line and volume, movement and solidity suggests a topography of rolling hills, haystacks, blowing wind, or ocean tides.
Jae Ko on Force of Nature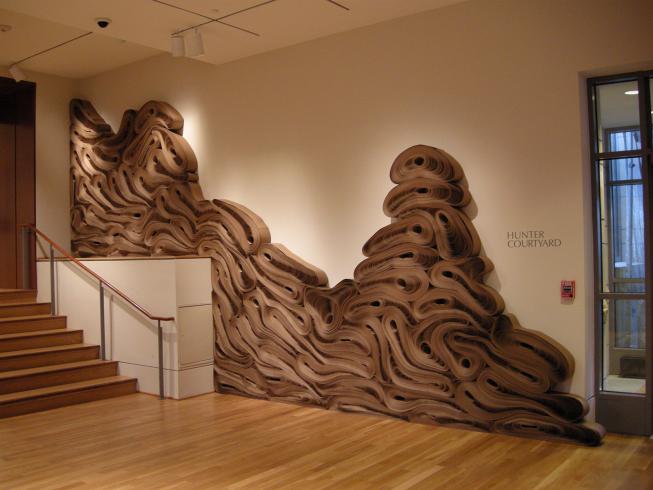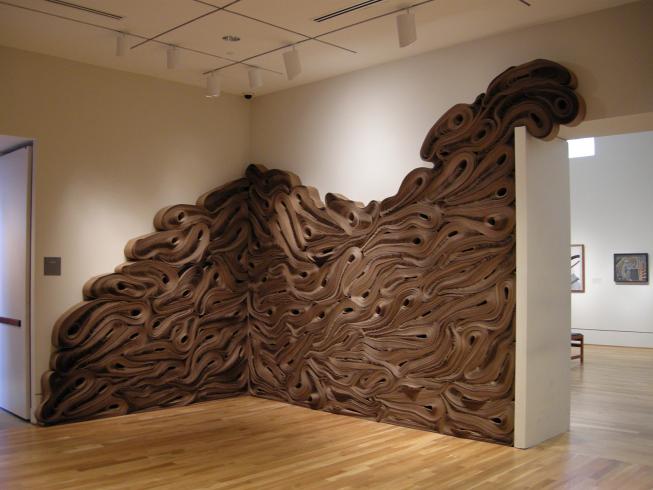 Jae Ko was born in Korea and lives and works in Washington, D.C. She received a B.F.A. from Wako University, Tokyo, Japan, and an M.F.A from Maryland Institute College of Art, Baltimore. Her work has been shown internationally, including at the Museum Rijswijk, CODA Apeldoorn, and at Galerie De Rijk, The Hague, Netherlands; Ludwig Museum, Koblenz, Germany; and galleries Q and Sora in Tokyo, Japan. In this country, Ko's work has been shown at the Aldrich Museum of Contemporary Art, Ridgefield, Conn.; Braunstein/Quay Gallery, San Francisco, Calif.; and the Katzen Arts Center, American University Museum, and Marsha Mateyka Gallery, both Washington, D.C. Her work is in the permanent collections of the Hirshhorn Museum and Sculpture Garden, the Corcoran Gallery of Art, and the Washington Convention Center, all in Washington, D.C.
---
Intersections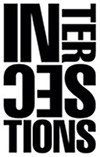 Intersections is a series of contemporary art projects that explores—as the title suggests—the intriguing intersections between old and new traditions, modern and contemporary art practices, and museum spaces and artistic interventions. Whether engaging with the permanent collection or diverse spaces in the museum, the projects suggest new relationships with their own surprises.
Many of the projects also riff on the nontraditional nature of the museum's galleries, sometimes activating spaces that are not typical exhibition areas with art produced specifically for those locations. 
Intersections is supported by Phillips International Forum members.