Intersections: Regi Müller
Flurries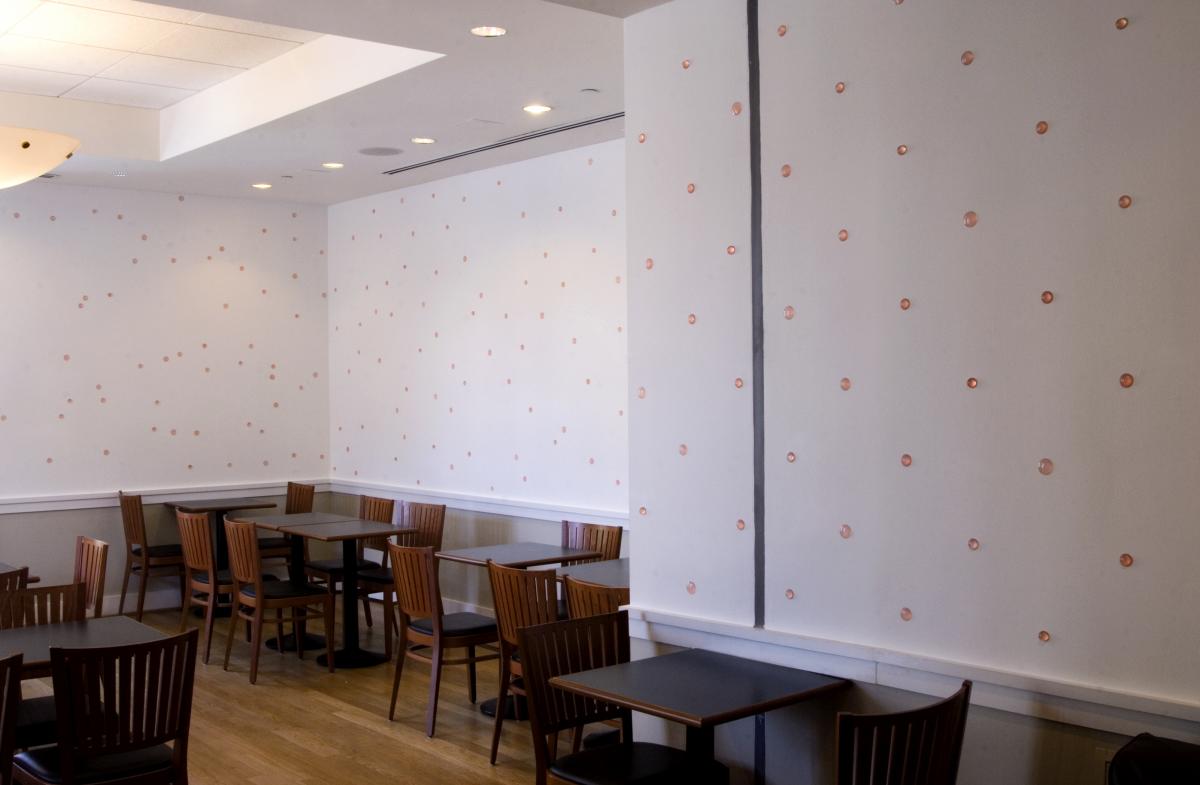 Flurries is composed of small, sculptural pieces randomly mounted on the windows and walls of the Vradenburg Café. Cast in urethane, a clear synthetic material, in the shape of "cap"—in mathematics, the area of a sphere above or below a given plane—the pieces are arranged in the space to induce a visual progression from order to disorder. Of the same volume and tint yet of different depths and sizes, the caps are translucent objects reflecting their backgrounds: the ones on the walls suggest a constellation of stars, while those on the windows provide a view of the outside world in reverse.
System and chance, regular and irregular, intuition and preconception work here in tandem, creating a spatial configuration off and on balance. Like flurries falling down sporadically and then swiftly, the caps too come across first as tidy and then unruly as they disperse in erratic patterns.
Regi Müller's entire work is about maintaining balance between chaos and order. Whether through printmaking or sculpture, she plays with various geometric forms and patterns, placing them at random on paper and wall. While in her earlier work she used a grid and dice to achieve the desired randomness, more recently, including here, she applies computer technology and digital methods to realize the final design.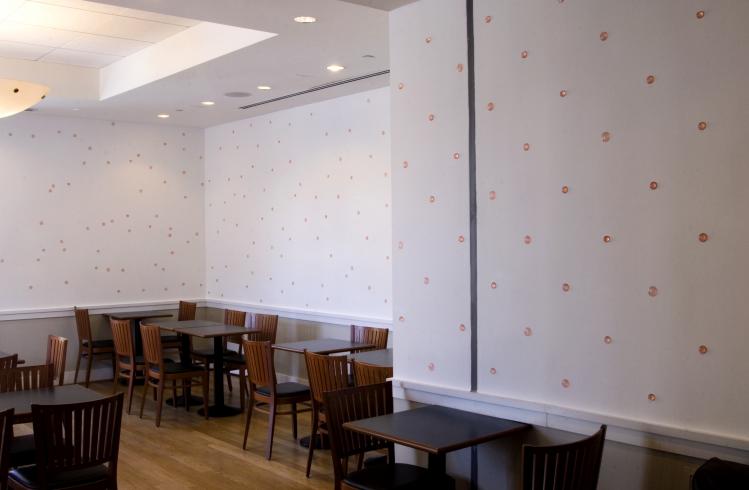 Regi Müller was born in St. Gallen, Switzerland, and recently lives and works in New York City. She was trained as a textile designer. She is the winner of numerous awards and honors and has exhibited in her native Switzerland and the United States, including at the Kunsthaus in Zurich, Kunsthalle in St. Gallen, and, the Wilmer Jennings Gallery in New York City.
---
Intersections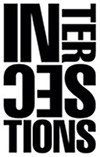 Intersections is a series of contemporary art projects that explores—as the title suggests—the intriguing intersections between old and new traditions, modern and contemporary art practices, and museum spaces and artistic interventions. Whether engaging with the permanent collection or diverse spaces in the museum, the projects suggest new relationships with their own surprises.
Many of the projects also riff on the nontraditional nature of the museum's galleries, sometimes activating spaces that are not typical exhibition areas with art produced specifically for those locations. 
Intersections is supported by Phillips International Forum members.