Winds, Upper Ausable Lake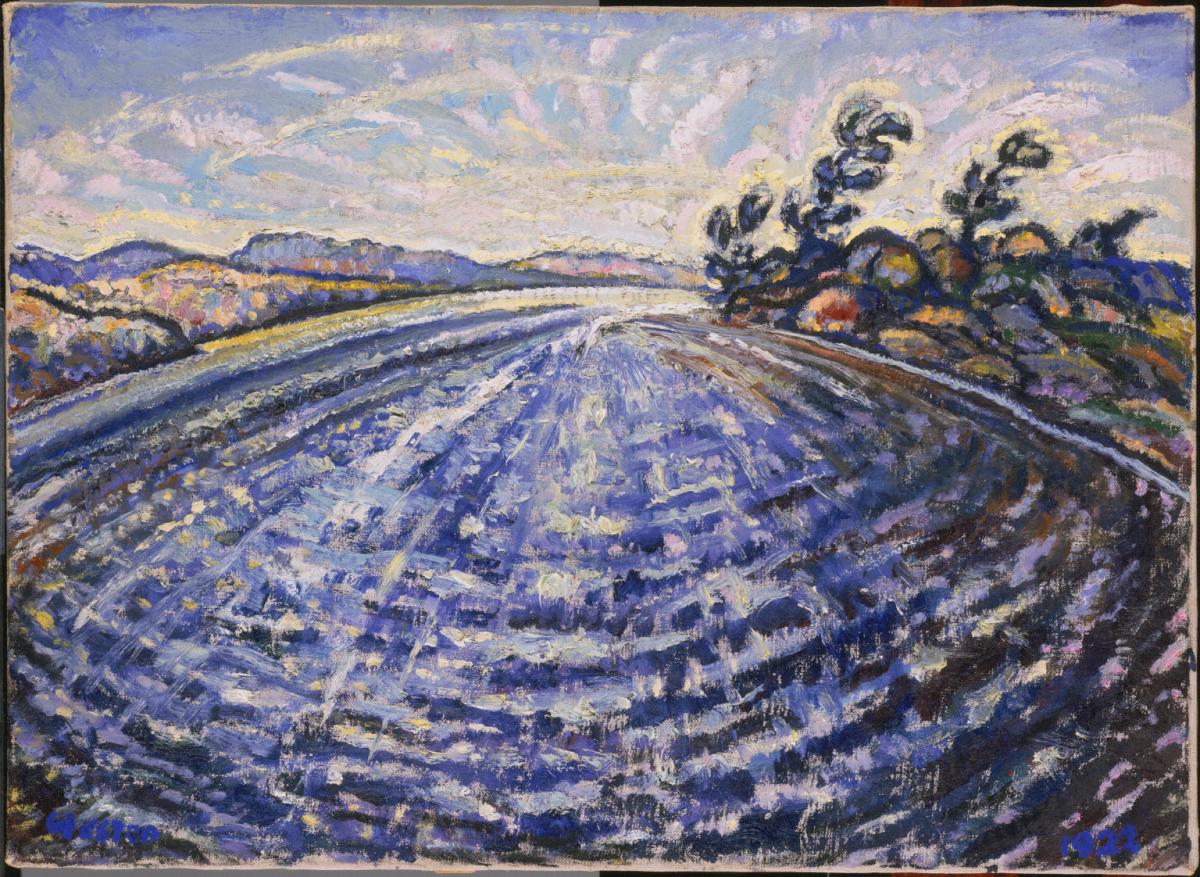 Harold Weston was born on February 14, 1894 in Merion, Pennsylvania. He was stricken with polio when he was sixteen, and yet overcame his disability through sheer determination and will. He took to drawing on a trip to Europe, where he attended school in Switzerland and Germany. A much traveled artist in his life, Weston absorbed the many influences that surrounded and impacted him, including the color and light of the Middle East, where he served as a hospitality liaison with the British Army in Baghdad, and a secluded one-room cabin and studio that he built near St. Huberts, New York, where he reenergized himself as a painter.
Although Harold Weston's style changed throughout his career, he continually tried to capture the emotional essence of experience. Indeed, for Weston, his sympathetic response to his subject took precedence over depicting visual reality. Winds, Upper Ausable Lake was executed in isolation at the artist's studio in New York. It typifies Weston's early expressionist style. Boldly simplified, the painting has exaggerated rhythms and economical imagery that reveal Weston's reverence for his environment and the painter's affinity with Marsden Hartley's art. The painting was included in Weston's debut exhibition at the Montross Gallery in 1922.