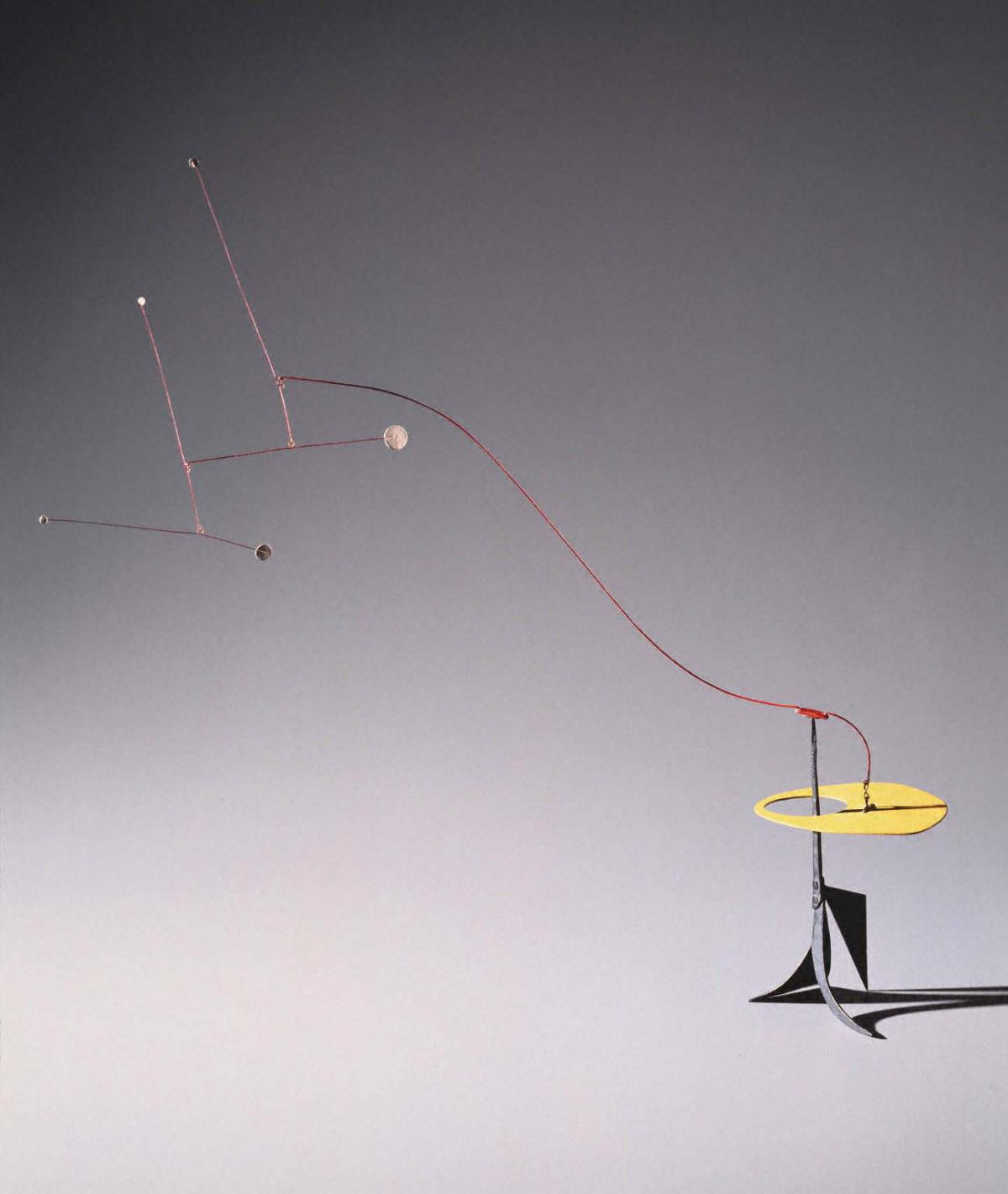 Alexander Calder was born in 1898 in the Philadelphia suburb of Lawnton, Pennsylvania. After graduating from the Stevens Institute of Technology in 1919 with a degree in mechanical engineering, Calder held various jobs before entering the Art Students League of New York in 1923. By 1928, Calder was exhibiting his first wire sculptures both in the United States and in France, and was giving "performances" of his Circus, an entourage of wire animals and figures.
Calder is best known for creating the mobile. By 1932 he was composing his sculptures with the intention of making them move through space. First he experimented with motorized sculptures but soon, by precisely adjusting the weight and balance of each shape, Calder produced works that floated through space, propelled only by air currents.
Untitled is a standing mobile, or mobile-stabile. A painted wire connects the mobile elements to a tripod base. Small white circles of cut sheet metal gently sway and rotate around the wire. Their orbits provide the sculpture with kinetic energy, a hallmark of Calder's work.