Still Life with Grapes and Clarinet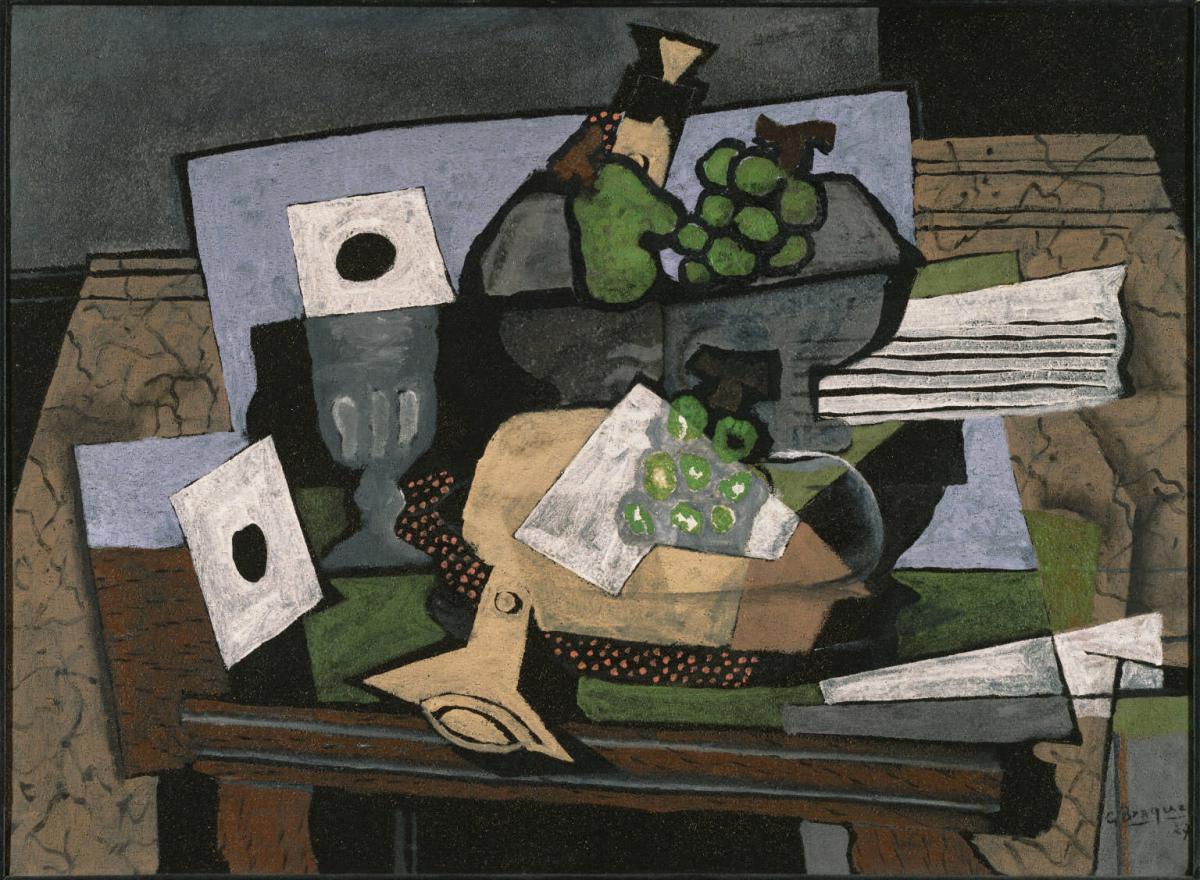 The Phillips Collection is unique among museums of modern art in placing greater emphasis on the work of Georges Braque than that of Pablo Picasso. Phillips was convinced that Braque's art would better stand the test of time because it satisfied three criteria that were important to the museum founder: classicism, personal vision, and continuity with French tradition. The structural clarity and refined lyricism of Braque's postwar still lifes revealed to Phillips the influence of earlier artists like Jean-Baptiste-Siméon Chardin and Paul Cézanne.
Among the many allusions to the sense of touch in this painting are the marble and wood grain surfaces, simulated in paint. In the latter half of the 1920s, Braque re-examined the layering of pictorial elements in collage. Mesmerized by these effects and striving for a strong group of Braque paintings, Phillips negotiated with New York dealer Paul Reinhardt. Phillips finally purchased this work for $5,400 in December 1929.