Spring Night, Harlem River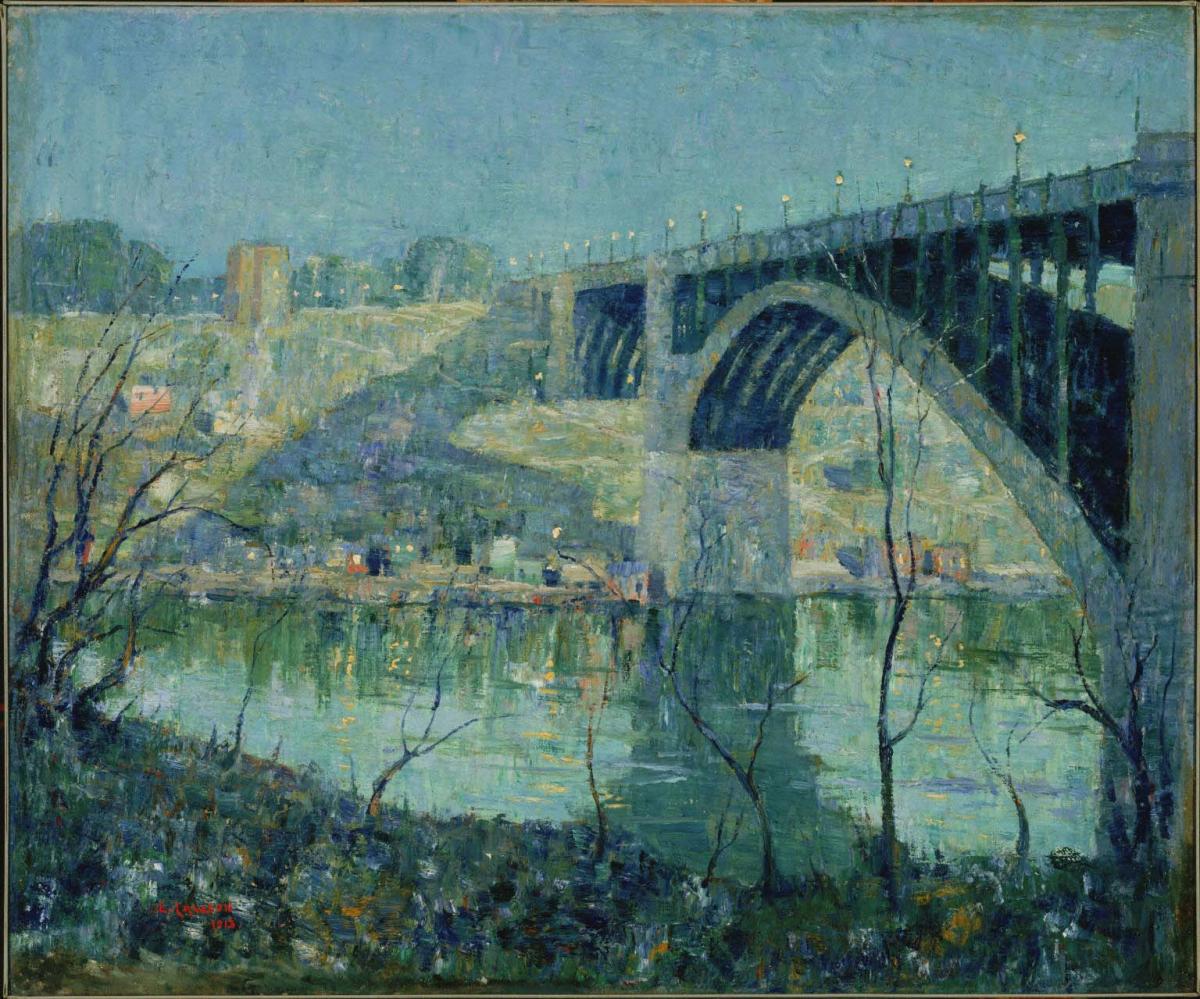 Ernest Lawson, a member of turn of the 19th and 20th Century group of American painters known as The Eight, and an exhibitor in the 1913 Armory Show, achieved early recognition with his impressionist landscape paintings. Lawson studied at the Art Students League in New York, and took summer classes in Cos Cob, Connecticut under John Henry Twachtman and Julian Alden Weir. Additionally, while living in France from 1893-1896, Lawson briefly attended the Acedémie Julian and shared a Paris studio with the writer Somerset Maugham, who used him as the model for the artist in his novel, Of Human Bondage. A meeting with Alfred Sisley at Moret-sur-Loing confirmed Lawson's love of painting outdoors.
Settled in New York by 1898, Lawson concentrated on sites of upper Manhattan – their light, seasons, and times of day. It was during this time that he joined the rebellion against the National Academy of Design when his work was rejected in 1905, and through his friend William Glackens, became a member of the Eight.
Spring Night, Harlem River is a work that comes from the pinnacle of Lawson's career. In it, the Washington Bridge at 181st Street is observed from below, against the night sky, heightening the drama and the powerful impact of the huge span. The blue and green tonalities of the painting, with its white, pink and gold highlights create a rich tapestry of color that undoubtedly attracted Duncan Phillips. To express how it enchanted him, he drew on his literary background: "His 'Moonlight Harlem River' is Shakespearean with its home lights and bridge lamps glimmering in a tremulous turquoise air as in some garden of romance."