Ranchos Church, No. II, NM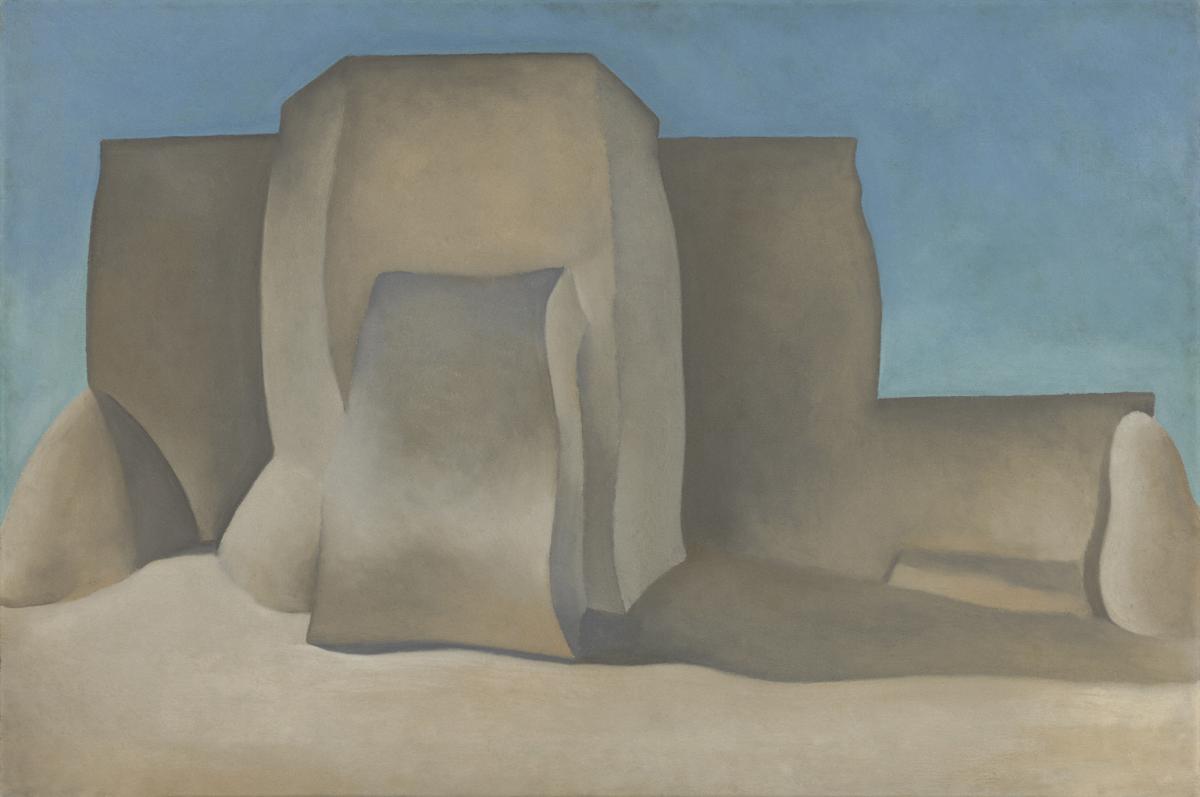 Ranchos Church, No. II, N.M., is the second work in a series begun during the O'Keeffe's visit to Taos, New Mexico, in the summer of 1929. Ranchos Church reveals her fascination with indigenous architecture. In Ranchos Church, the same appreciation of architecture and its organic relation to the landscape visible in My Shanty, Lake George reappears with more determination and greater strength.
Founded in 1710 and dedicated to Saint Francis of Assisi, the adobe church of Ranchos de Taos has a massive squared apse ideally suited to O'Keeffe's reductive approach. She chose to represent the church as a swelling form undifferentiated from the landscape, creating an image of timelessness and universality. O'Keeffe suggests a natural harmony between church and nature in Ranchos Church, where the rounded organic forms of the architecture merge into the earth's contours. The church rises against a brilliant, azure sky, unbroken by bird or cloud. A silver aura surrounds the building, softening the brittle effect of the sky. Through the treatment of the sky, contours of the church, and tonal changes in palette, O'Keeffe evokes mood and emotional state.
O'Keeffe was not the only artist to discover Ranchos Church. In 1931, Paul Strand photographed it from the same perspective as depicted in O'Keeffe's Ranchos Church. But in O'Keeffe's spare approach, she gave the church a forceful and dynamic quality by exaggerating the contours of the building, by eliminating extraneous detail, by adjusting shapes and contours to suggest the relation of architecture and landscape, and by subtly varying the color in order to evoke the sensual gradations of light.