Portrait of Marsden Hartley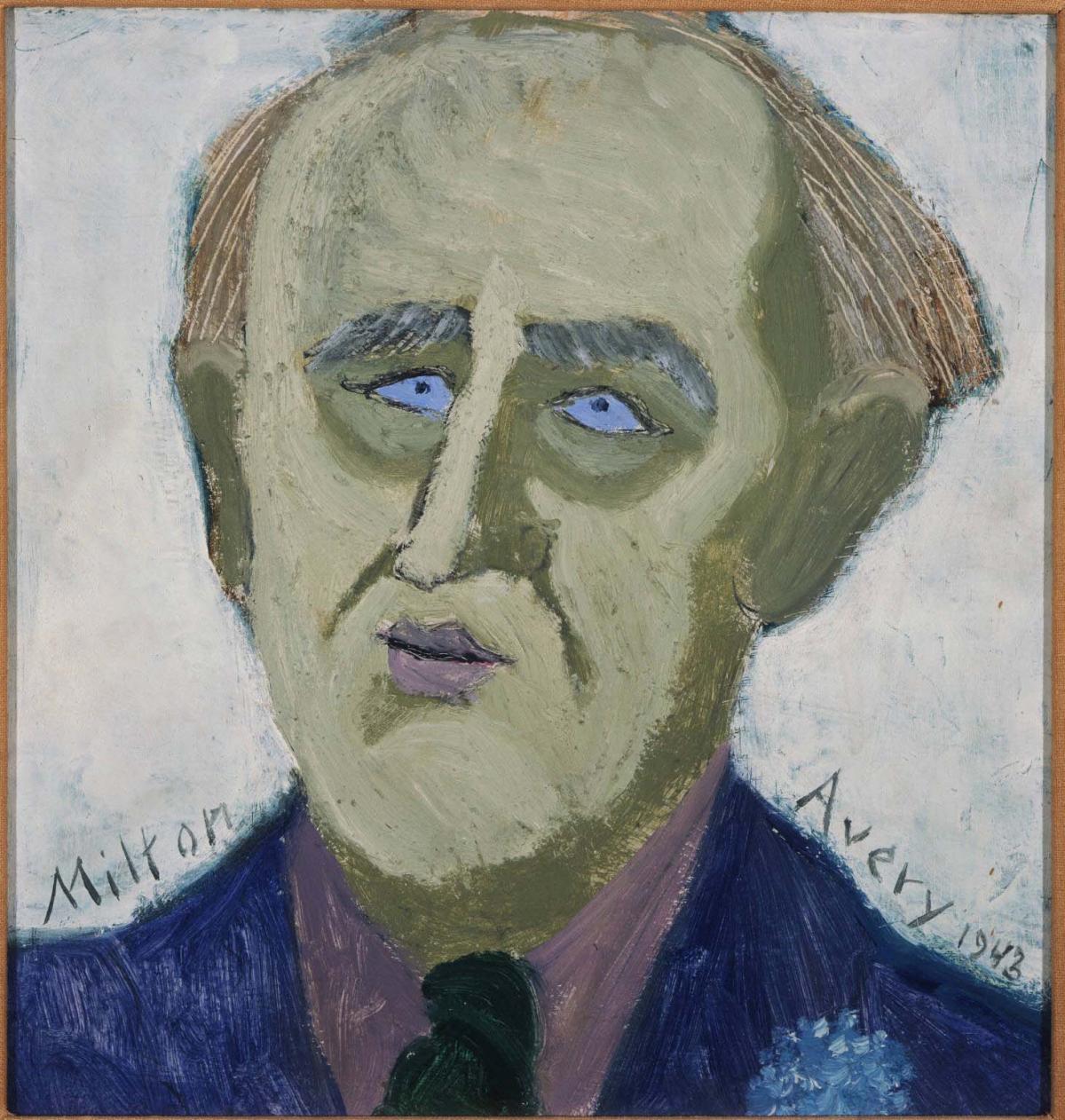 The Phillips Collection comprises important groups of work by both American artists, Milton Avery and Marsden Hartley. Most of these works entered the collection during the artists' lifetimes. Marsden Hartley was a long time friend of Milton Avery and his wife, Sally. During the 1930s, he frequently went to their New York apartment for dinner. Avery painted two portraits of his old friend in 1943, shortly before Hartley died that year at age 66. This haunting image of the painter conveys not only Hartley's often querulous expression, but also a sense of mortality. Close-cropped to show Hartley's face and shoulders in front of an unspecified background, the artist's sunken sapphire-colored eyes, unreal in their intensity, contrast with the two tones of gray-green defining the rest of his face.
Avery was a prolific portrait painter in the early years of his career, often depicting his friends or family. A gift of the Louis and Annette Kaufman Trust, this is the first portrait by Avery to enter the museum's collection.