The Migration Series, Panel no. 3: From every southern town migrants left by the hundreds to travel north.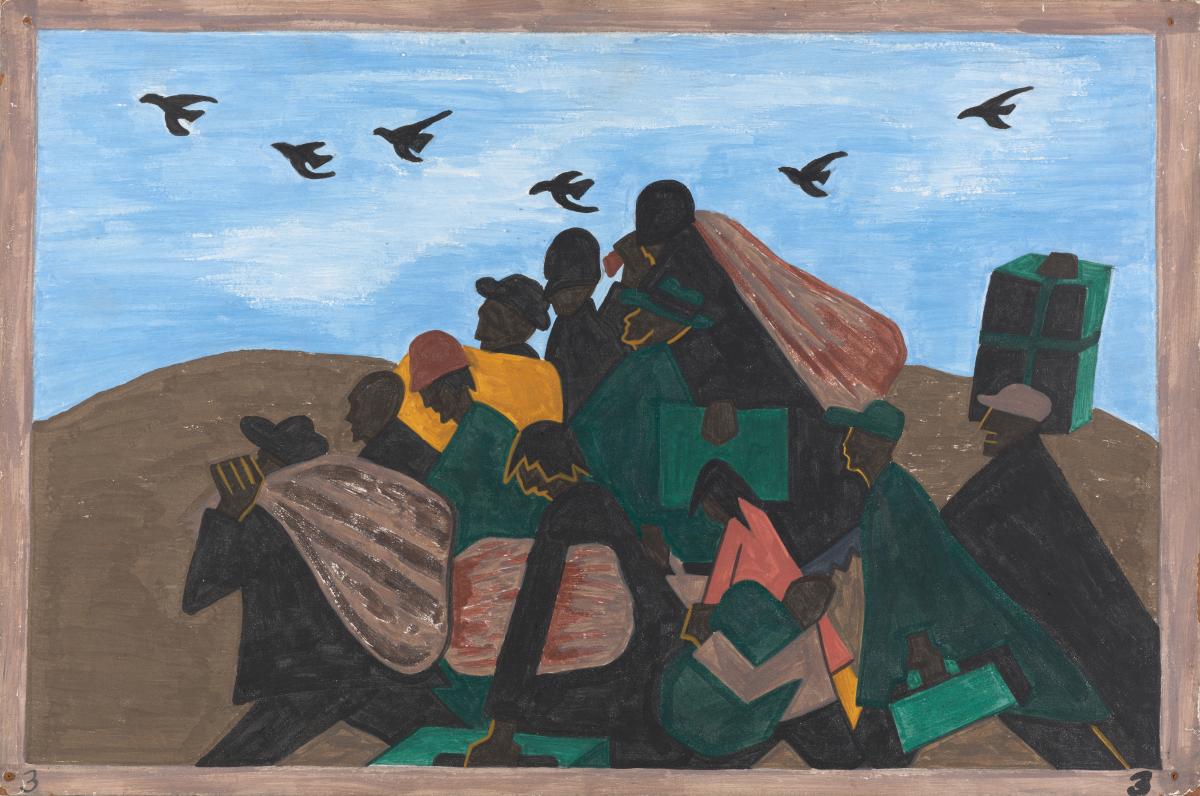 Excerpts taken from Elizabeth Hutton Turner's interview with Jacob Lawrence, October 1993, transcript in The Phillips Collection Archives:
Jacob Lawrence: Well just take the word migration, [it] means movement from one place to another. So I have a symbol of movement: the train, people carrying sacs and bags and suitcases, the railroad stations, probably there were more bus stations than railroad stations at that time. So right away you get the feeling, I get the feeling of movement, which has always been a very beautiful thing to me both in content and in formalistic terms. There's a forward, I think in terms of something moving forward not something retrogressing.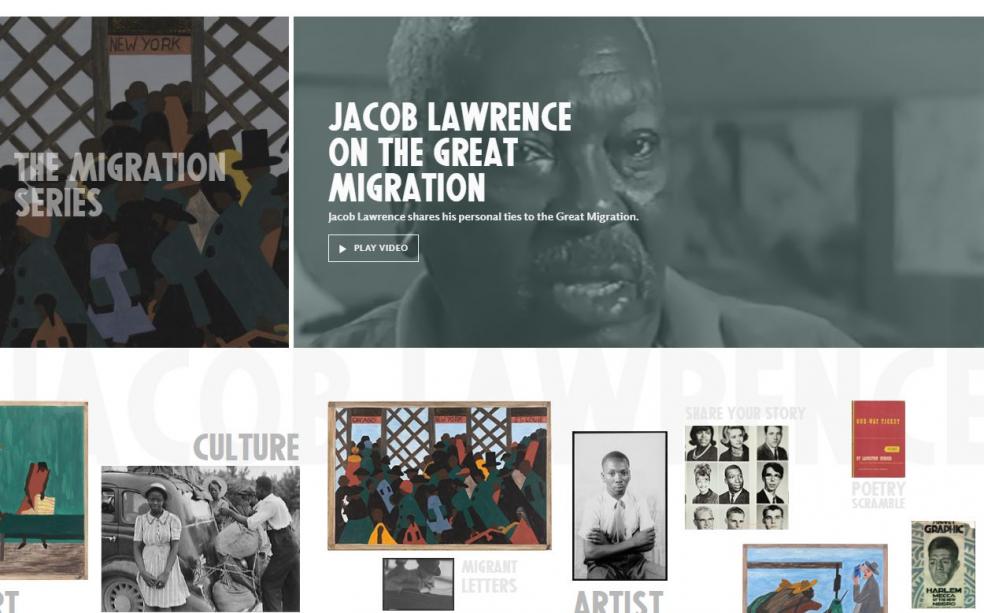 Learn more about Jacob Lawrence's Migration Series