Interior with Egyptian Curtain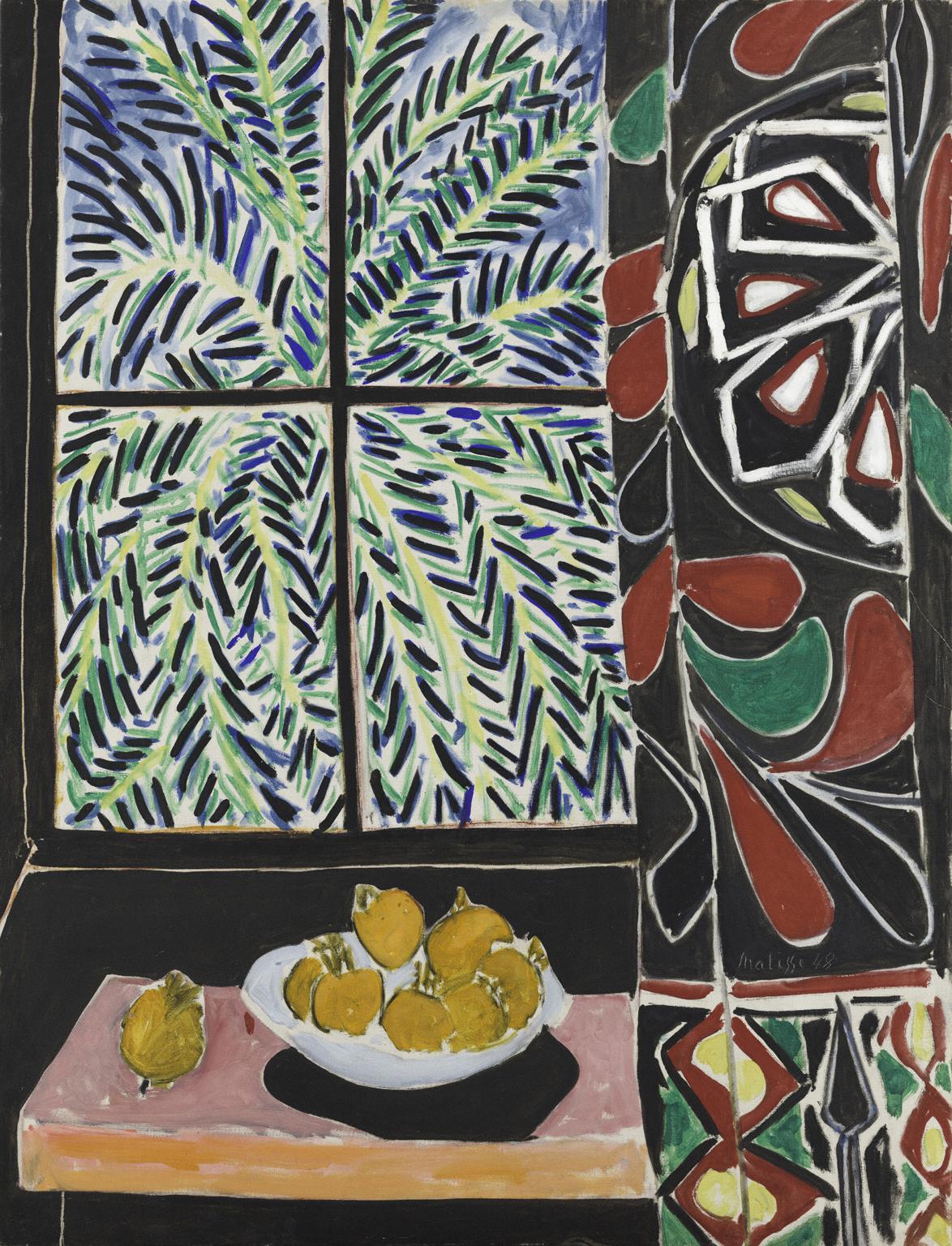 Interior with Egyptian Curtain brings a vibrant energy to the window motif. Henri Matisse was beginning to develop the synchronized line and color of his paper cutouts, it is considered by many scholars the culminating statement of his final oil series. Indeed, Matisse may never have surpassed this work's inextricable unity of painting and drawing. The curtain is a Middle Eastern appliquéd textile owned by the artist at the time; its freely cut forms and bright colors nourished both the two-dimensional design of this painting and the paper cutouts. The year 1948, an intensely productive one for Matisse, saw his first designs for the Dominican Chapel in Vence and the feverish work in cutouts. The dynamism of this painting seems to be a metaphor for the prolific risk-taking of his eightieth year. It celebrates not only the Mediterranean springtime but also, perhaps, the artist's longing for renewal and vigor.
Interior with Egyptian Curtain is a further resolution of themes brought out in Duncan Phillips's earlier acquisition, Studio, Quai Saint-Michel. Each reflects a climactic period of restless experimentation and discovery in Matisse's career.
Signing the Phillips: Interior with Egyptian Curtain