Ice on Ellery Lake, Sierra Nevada, California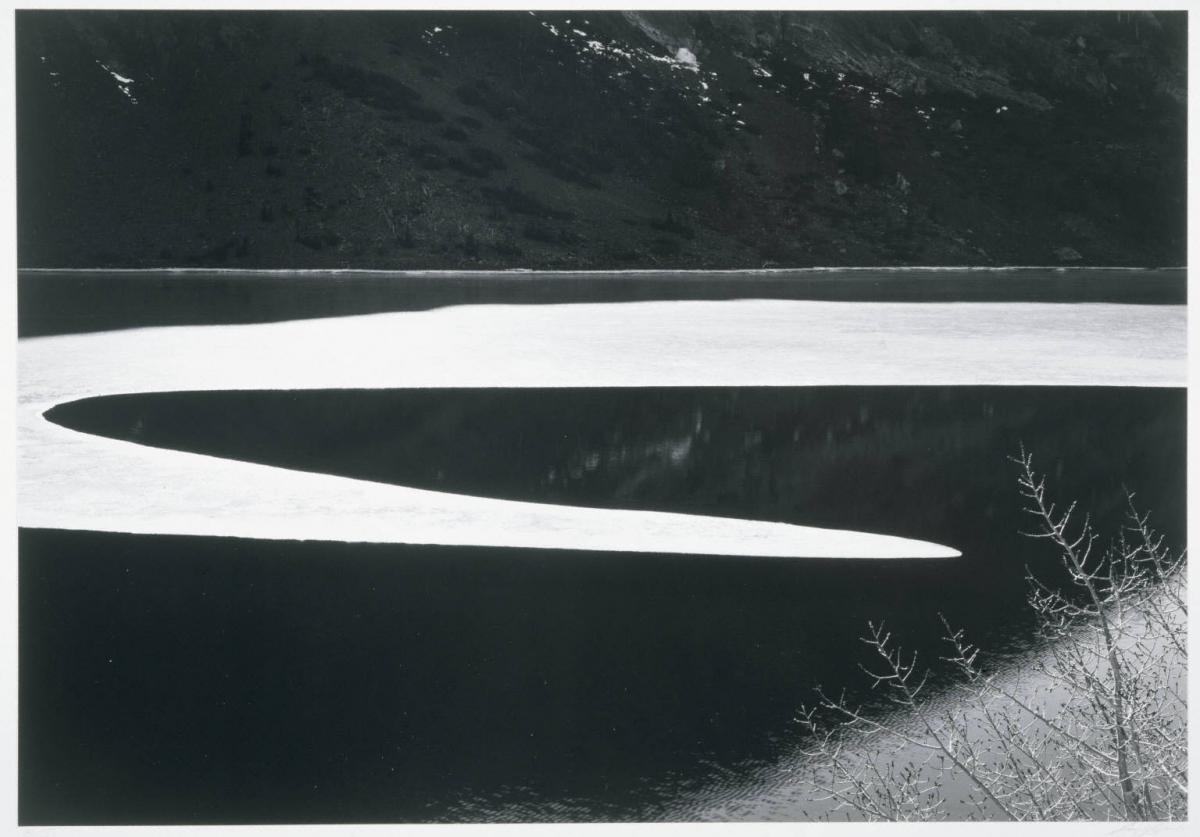 Ansel Adams, one of the greatest American photographers of the Twentieth Century, was born on February 20, 1902 in the western addition of San Francisco, California. In 1916, on a trip that would forever change his life, he visited Yosemite National Park with his family for the first time. His father gave him his first camera on the trip, a Kodak Brownie box camera. Adams enthusiastically pursued the photographic medium thereafter, rapidly achieving a mastery of the craft. Throughout his career, in which he photographed almost exclusively in black and white, Adams captured the grandeur of nature and the American west with large format cameras.
In his photograph Ice on Ellery Lake, formal issues are Adams key concern. In it, he framed a close-up view of the lake as the ice is beginning to melt, capturing the elegant curve of white ice against the dark water. The strong compositional qualities of the photograph provide a compelling and fresh view of Adams's work. Ice on Ellery Lake is the first work by Ansel Adams to enter into the permanent collection of The Phillips Collection. With its emphasis on formalist concerns, Ice on Ellery Lake finds complementary correspondences with other paintings in the collection, such as John Henry Twachtman's The Emerald Pool, 1895 and George Inness's Lake Albano, 1869.