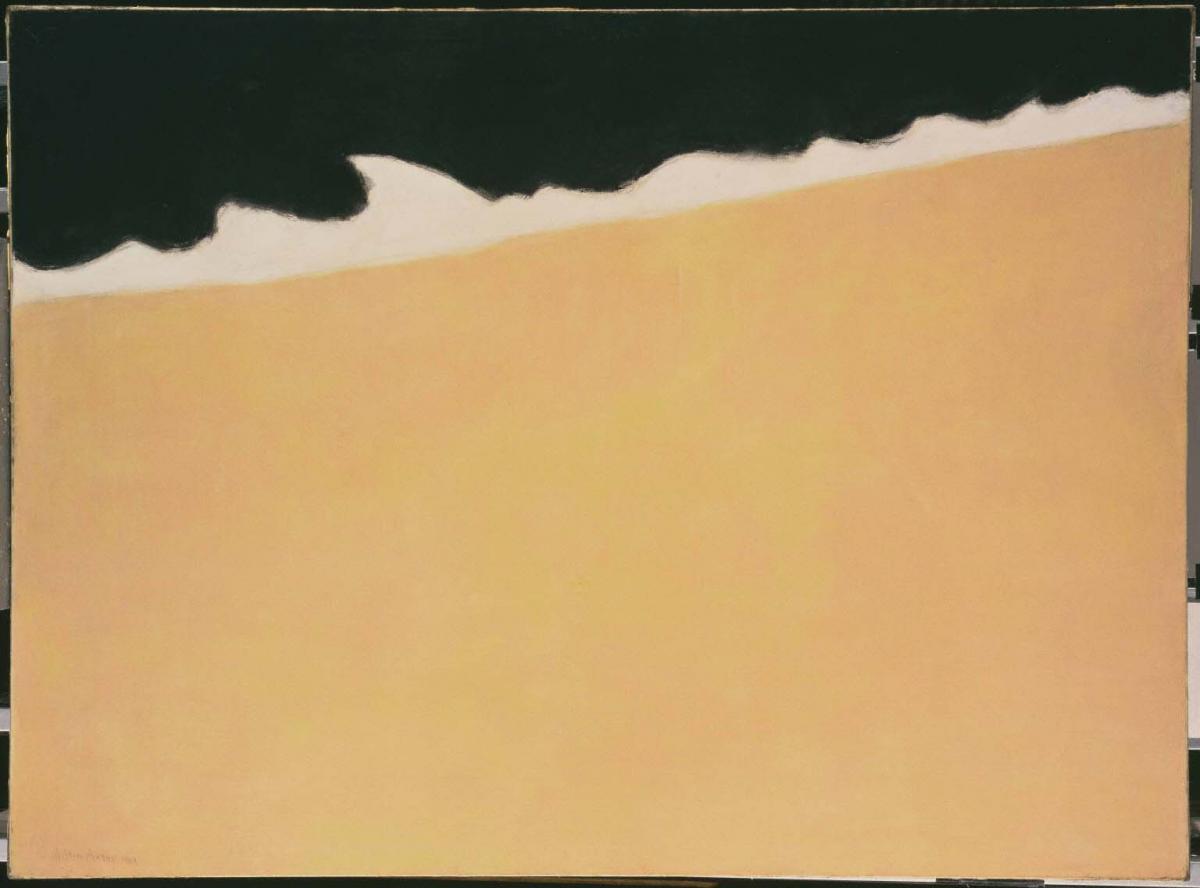 Avery started experimenting with large-scale canvases in 1957. The increase in scale gave his simplified color masses overwhelming impact. This development, apparent in Black Sea, marked a new flowering in his artistic oeuvre.
Black Sea, a depiction of an ebbing wave at the Provincetown beach, represents one of Avery's most abstract paintings. Over the years he had painted numerous scenes, many containing figures, of New England beaches; however, in the late 1950s, as seen in Black Sea, he began to reduce detail and emphasize formal aspects of his works. Through this process of simplification, elements became ambiguous, appearing on the one hand non-objective and on the other starkly representational. Black Sea lacks descriptive detail as Avery reduced the composition to three color areas corresponding to ocean, surf and sand. Extending past an expanse of golden sand, a ripple of surf leads the eye to a wedge of black, suggesting the boundless sea beyond. The bold contrast of the black wave with the huge expanse of flesh-colored sand creates one of Avery's most striking and monumental paintings.
An iconic image of surf, masterfully achieved, Black Sea captivated Duncan Phillips, who purchased it from the 1965 Avery retrospective organized by the Museum of Modern Art that was also presented at The Phillips Collection.