Legacy Investment
Invest in the legacy of America's first museum of modern art.

Join the Eliza Laughlin Society
The Eliza Laughlin Society honors supporters who make planned gifts, both large and small, to The Phillips Collection through a bequest or other estate plan provision. Whatever your estate planning objectives, the Phillips can share with you gift planning ideas that will benefit you, while providing a lasting legacy for the museum.
We invite you to explore our planned giving options.
One of the simplest ways to support The Phillips Collection, a bequest provides a gift for the museum in your will. If you already have a will, simply instruct your attorney to prepare a codicil to your current will or living trust.
A charitable remainder trust, or CRT, is a type of charitable trust that provides you with income for life or for a specific period of time and thereafter distributes the remaining assets to the Phillips, while at the same time qualifying for a charitable income tax deduction. A CRT may also reduce your federal estate taxes and may qualify for the elimination of capital gains tax on gifts of appreciated property.
A charitable lead trust provides income to the Phillips for a period of years, at the end of which the trust property typically passes to an heir.
When the Phillips is named a beneficiary of a life insurance policy, any premiums paid qualify for charitable income tax deductions. Naming the Phillips as beneficiary of all or part of your retirement plan proceeds is one of the most cost-effective ways of making a gift and will protect those assets from both income and estate taxes.
Phillips staff and curators will be happy to discuss with you the process of making a promised gift of art to the museum. Works enter the collection at the Phillips after careful review by a committee of the museum's curators and board members. If the gift is made by bequest, this assurance enables the donor to develop an estate plan knowing that the value of the work will not be included in the taxable estate.
If you are interested in making a promised gift of art, please contact:
Kathryn Rogge, Manager of Exhibitions
krogge@phillipscollection.org
202.387.2151 x246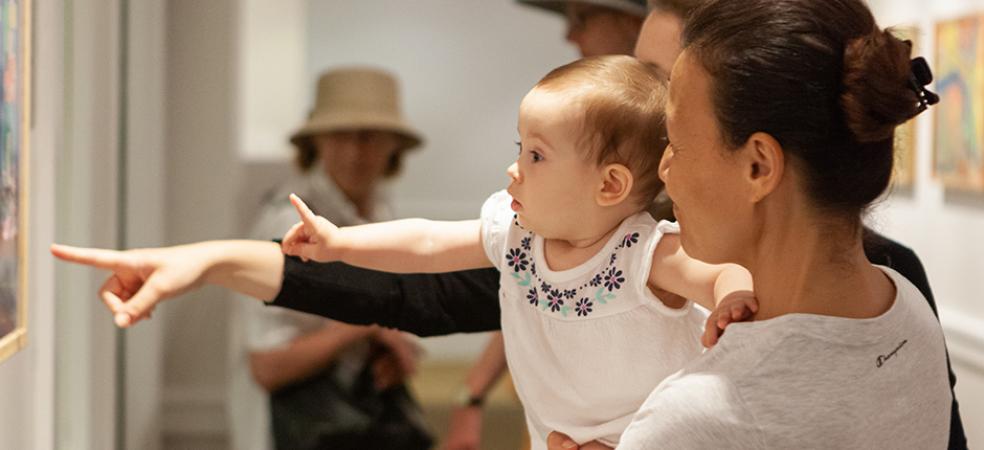 Support the Phillips
Help America's first museum of modern art make a difference in your community and beyond.