Ugo Rondinone / Louis Eilshemius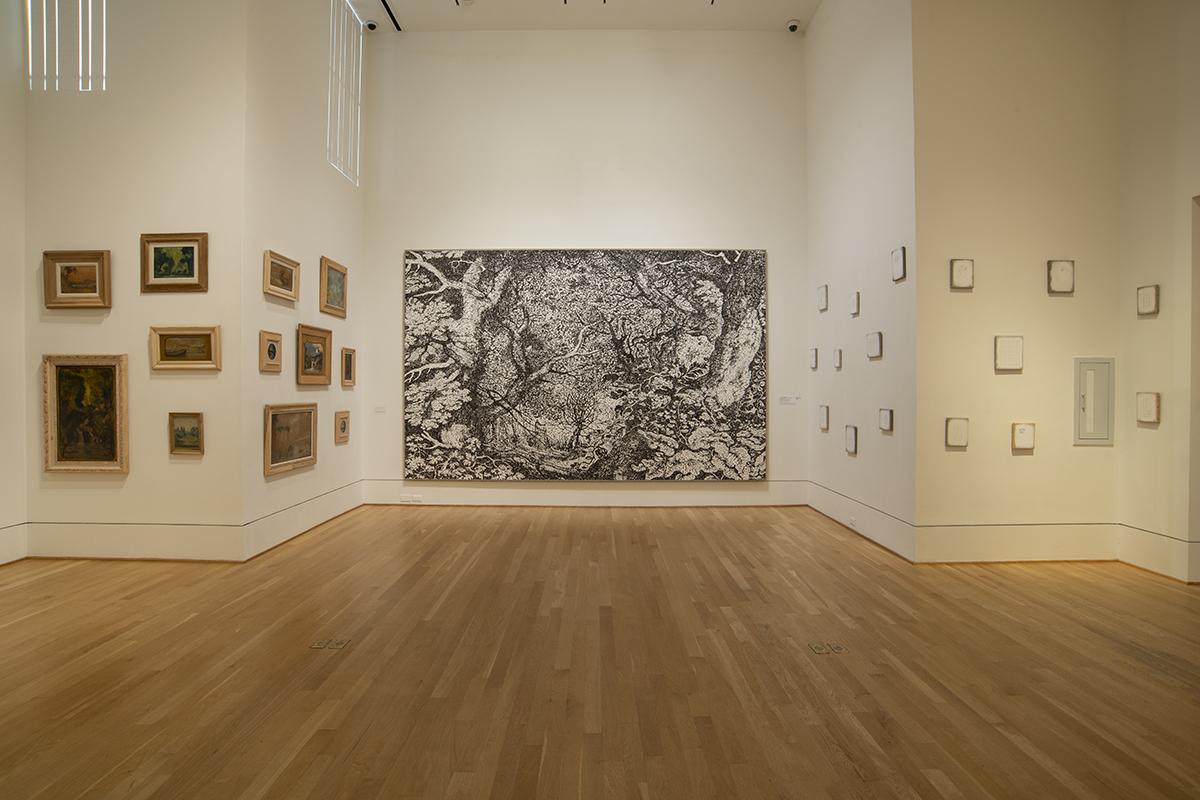 One-on-One: Ugo Rondinone / Louis Eilshemius juxtaposes paintings by Louis Michel Eilshemius (1864–1941) alongside works by acclaimed contemporary artist Ugo Rondinone (b. 1964, Brunnen, Switzerland). Rondinone has long been collecting paintings by the eccentric and prolific American poet and painter Eilshemius, who is known for his expressive and lyrical depictions of landscapes, nature, and nudes. The presentation features paintings by Eilshemius drawn from both the Phillips's collection and Rondinone's expansive personal collection of the artist's work. In dialogue with Eilshemius are a series Rondinone's Diary Paintings and Drawing Poems, as well as his large-scale forest landscapes in ink based on sketches he made in 1989 during walks in the woods surrounding Vienna.

IMAGE: Installation view of One-on-One: Ugo Rondinone  / Louis Eilshemius. Photo: Lee Stalsworth
Take a 360-degree tour of the exhibition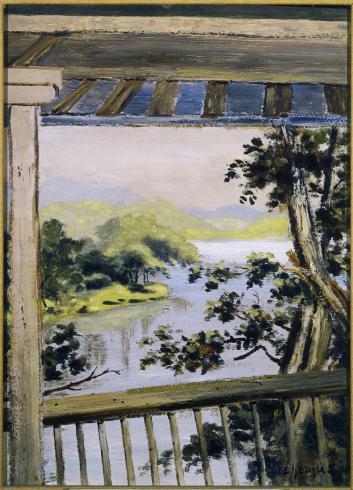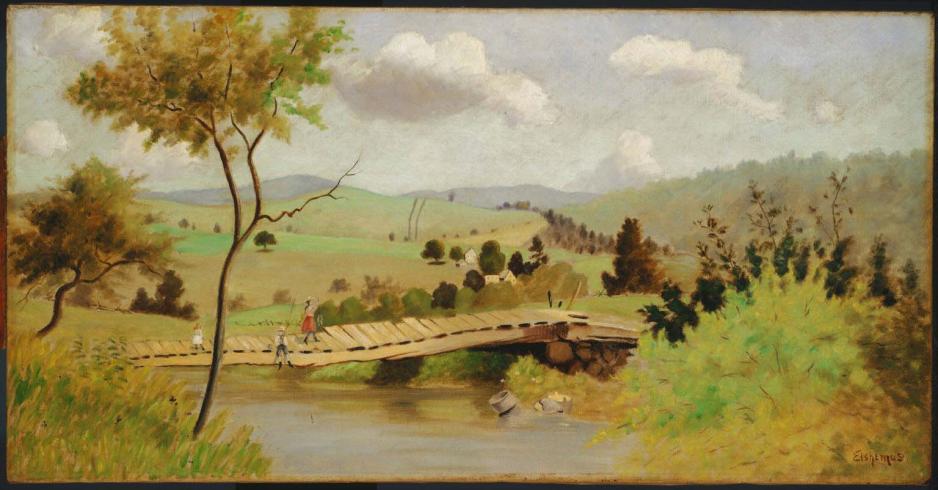 Exhibition Support
This exhibition is organized by The Phillips Collection.
Made possible by Jane Lole and Steven Sumberg
Generous support provided by Michael and Nicolai Frahm
With additional funding from the Swiss Arts Council Pro Helvetia

---
One-on-One
This is the sixth iteration of the Phillips's One-on-One series, which engages an artist to select one or several works by an artist from the museum's permanent collection and juxtapose them with one or several works of his/her own. Previous installations have paired Bridget Riley with Pierre-Auguste Renoir, Peter Doig with Georges Braque, Carol Brown Goldberg with Henri Matisse, Enrique Martínez Celaya with Albert Pinkham Ryder, and Maggie Michael with Arthur G. Dove.
---