African Modernism in America, 1947-67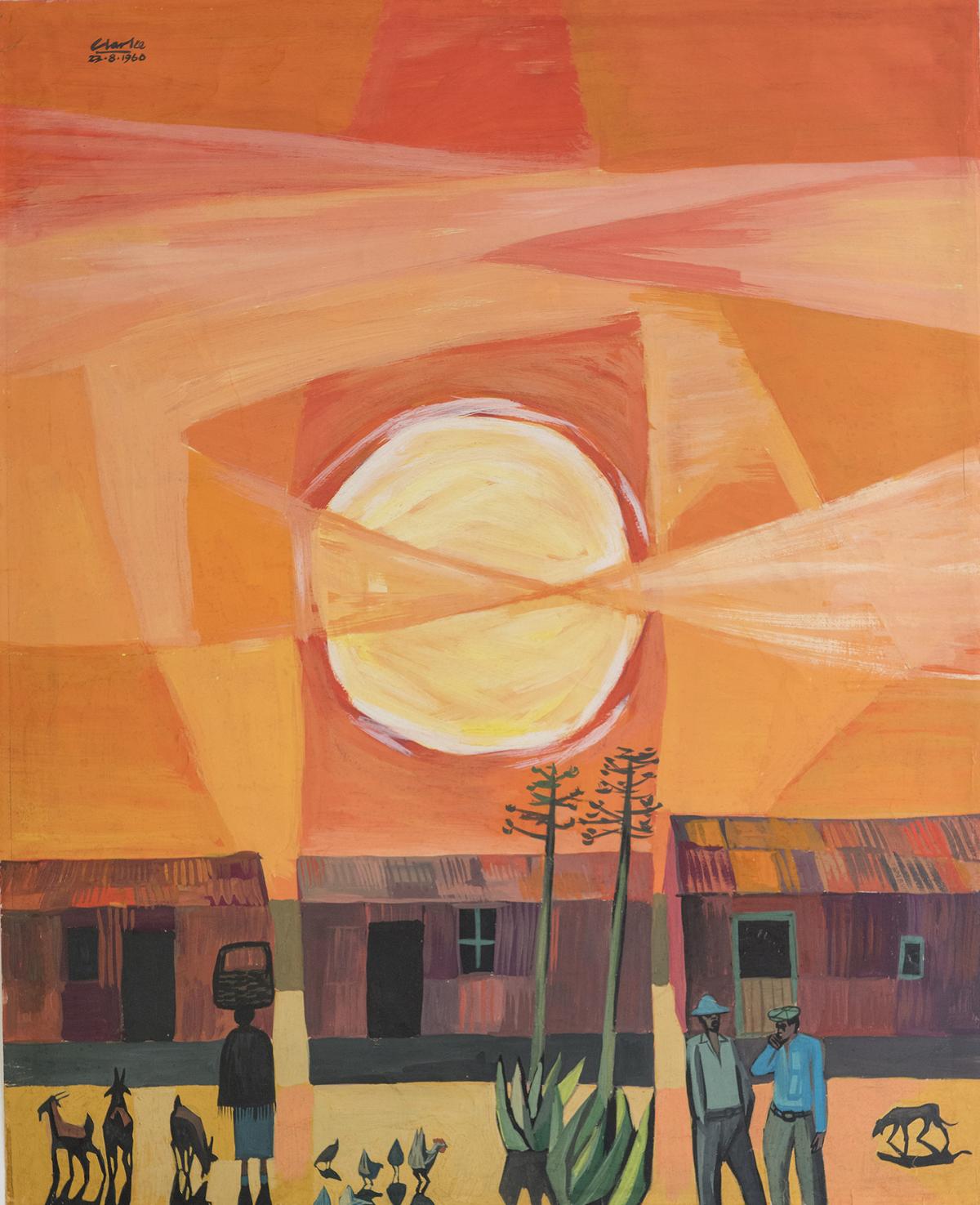 In 1967, Fisk University received a transformative gift of modern African art from the Harmon Foundation, a leading American organization devoted to the support and promotion of African and African American artists. This gift marked a two-decade period during which African artists became increasingly visible to American audiences in an era of significant social and political change across Africa, the United States, and the world.
The upheavals of World War II reinvigorated a commitment to Pan-Africanism as a cultural and political movement of racial solidarity among people from Africa and its diasporas. As independent African nations emerged from colonialism, artists developed new visual languages in response. Organizations and institutions like the Harmon Foundation, historically Black colleges and universities (HBCUs, including Fisk in Nashville), the Museum of Modern Art, and artist Merton D. Simpson's New York gallery offered new opportunities for engagement with African modernisms. Their presentation of African artists encouraged American audiences to recognize their shared aesthetic and political concerns.
This dynamic era and the Harmon Foundation gift are the backbone of African Modernism in America, 1947-67. Featuring 50 African and African American artists, the exhibition is the first to examine the complex connections between modern African artists and American patrons, artists, and cultural organizations amid the interlocking histories of civil rights, decolonization, and the Cold War, revealing a robust network of transcontinental cultural exchange.
Take a 360-degree tour of the exhibition
Watch an exclusive interview of artist Ndidi Dike, conducted by co-curator Perrin Lathrop at The Phillips Collection January 2022
Exhibition Catalogue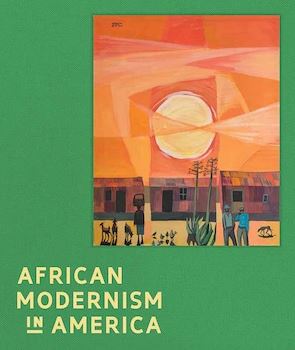 Purchase the award-winning exhibition catalogue from the Museum Shop
---
Exhibition Support
This exhibition is co-organized by the American Federation of Arts and Fisk University Galleries.

Major support for the exhibition is provided by Monique Schoen Warshaw. Additional support is provided by grants from the Marlene and Spencer Hays Foundation, the Mellon Foundation, and the Andy Warhol Foundation for the Visual Arts. This project is supported in part by the National Endowment for the Arts.

The presentation at The Phillips Collection is generously supported by Eric Richter and Charles Shoener.
---
IMAGE: Peter Clarke (South African, 1929-2014), That Evening Sun Goes Down, 1960, Gouache on paper, 21 1/2 x 17 in., Fisk University Galleries, Nashville, Gift of the Harmon Foundation, 1991.313 © 2022 Peter Edward Clarke / DALRO, Johannesburg / Artists Rights Society (ARS), New York. Courtesy American Federation of Arts. Funding for the conservation of this artwork was generously provided through a grant from the Bank of America Conservation Project