Bridget Riley / Pierre-Auguste Renoir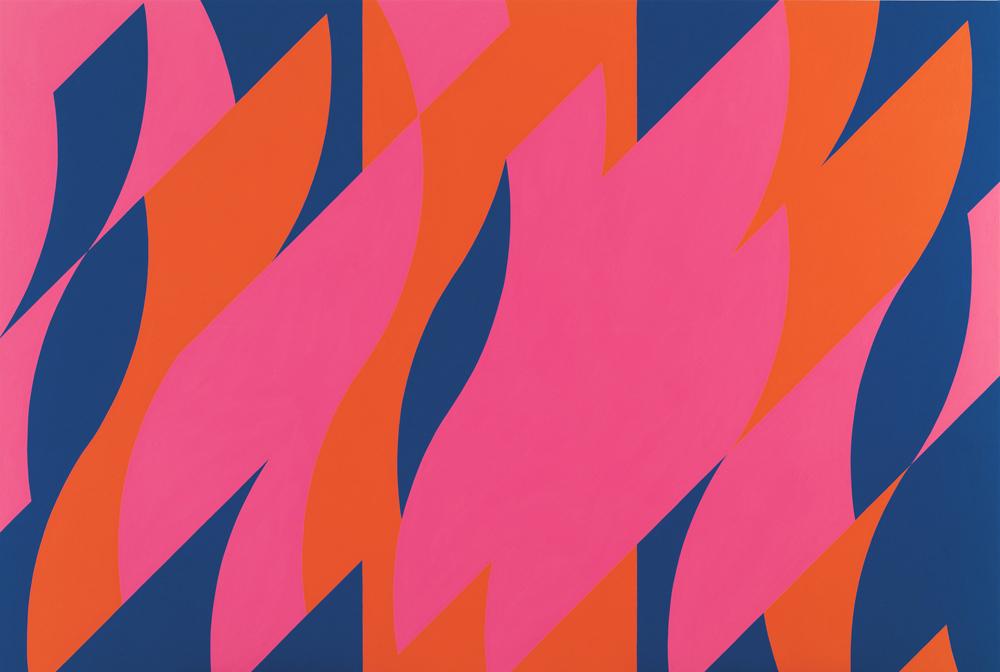 For her One-on-One installation, celebrated British painter Bridget Riley (b. 1931) selected three of her works—two paintings, Red Overture (2012) and Red with Red 1 (2007), and one screenprint, One Small Step (2009)—to be displayed vis-à-vis Luncheon of the Boating Party (1880-81) by Pierre-Auguste Renoir.
Bridget Riley developed her signature Op Art style in the 1960s, creating intricate geometric patterns that produce optical sensations. While her abstract compositions were at first stark black-and-white, her later paintings explore the perceptual activity of color. Riley has acknowledged the influence of French Post-Impressionism on her mature style, especially the use of color in works by Renoir, Georges Seurat, Pierre Bonnard, and Henri Matisse. Riley first saw Luncheon of the Boating Party in 1985 at the Hayward Gallery in London, and said: "Renoir was passionately interested in all matters of color. I was enthralled by his use of red, one of the most difficult colors for a painter, by virtue of its strength. He takes red through every possible modulation and every shade of light and dark, using it as contrast or harmony."
Take a 360-degree tour of the exhibition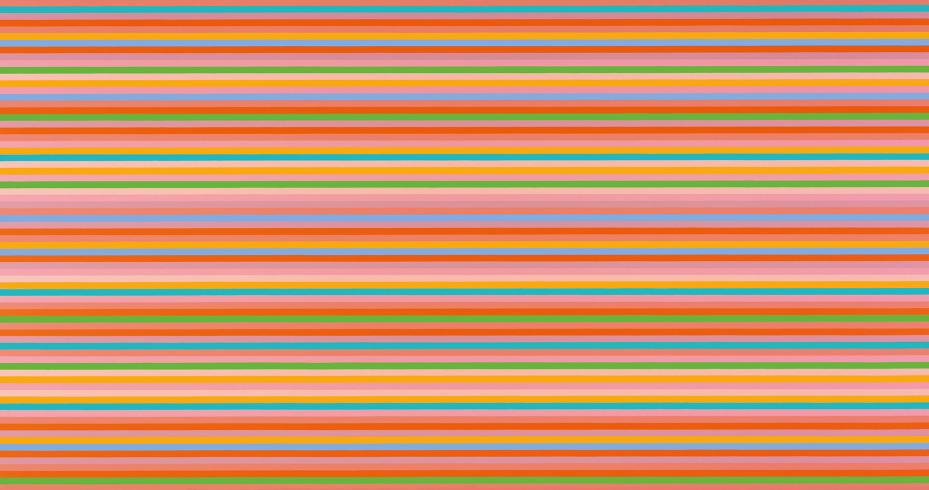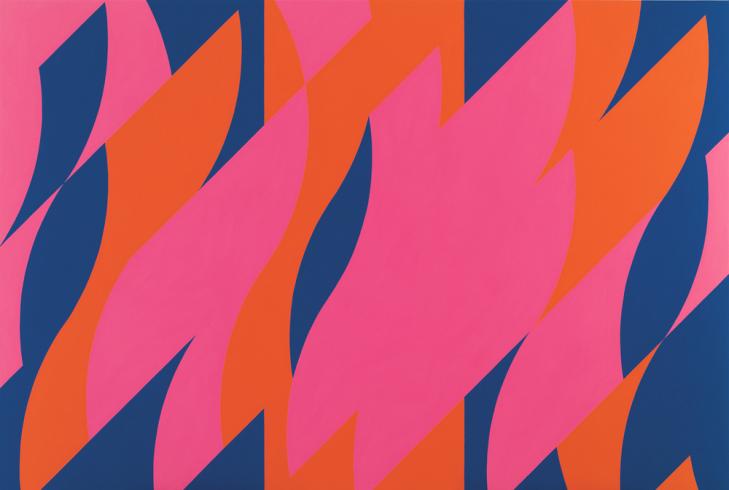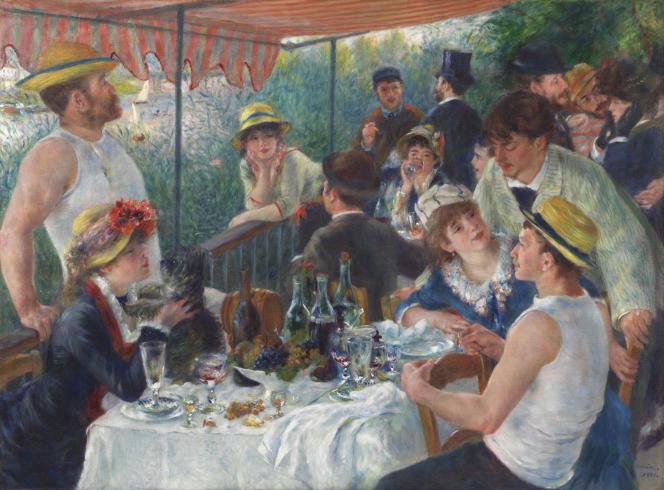 This is the fifth iteration of the Phillips's One-on-One series, which engages an artist to select one or several works by an artist from the museum's permanent collection and juxtapose them with one or several works of his/her own. Previous installations have paired Peter Doig with Georges Braque, Carol Brown Goldberg with Henri Matisse, Enrique Martínez Celaya with Albert Pinkham Ryder, and Maggie Michael with Arthur G. Dove.