Schwanda Rountree and Darryl Atwell
Conversations with Collectors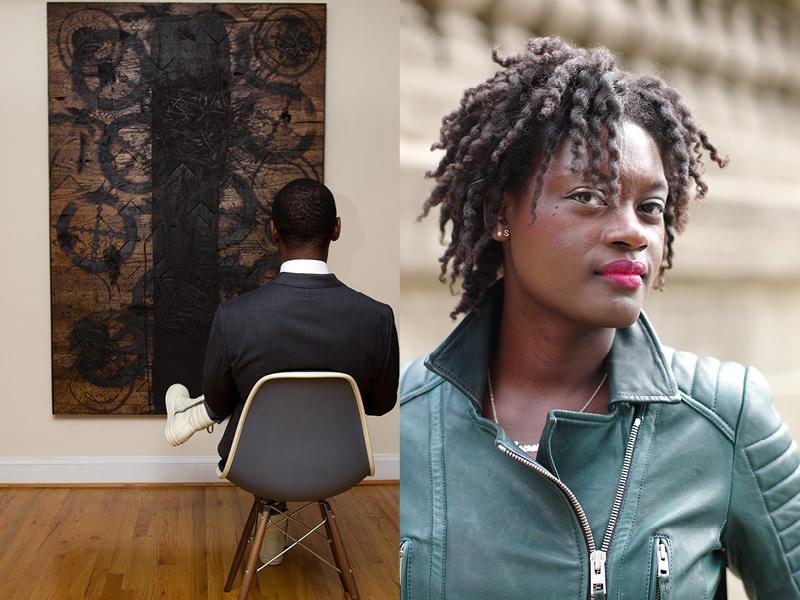 Join us for this lively conversation with Schwanda Rountree and Darryl Atwell led by Adrienne L. Childs, Adjunct Curator at The Phillips Collection, as they explore their collections, what drives them to collect, and how recent events have affected the collecting of works of African American artists.
Atwell and Rountree have works in their collections by many artists that also have been acquired by or exhibited at The Phillips Collection, including Mequitta Ahuja, Sanford Biggers, Zoë Charlton, Renee Cox, Leonardo Drew, Jennie C. Jones, Mickalene Thomas, Carrie Mae Weems, Wangechi Mutu, and Kara Walker.
---
Schwanda Rountree is an attorney and independent art consultant. Schwanda has worked with galleries domestically and internationally in placing contemporary art in museums and private collections. She currently serves as Collections Committee Member of the Ackland Art Museum, National Advisory Board Member at the Ackland Art Museum, and Professional Arts Consultant for the Joan Mitchell Foundation. She has also served as Advisory Panel Member of CulturalDC, an Executive Board Member of the Porter Colloquium on African American Art, a Board Member of the Rush Arts Philanthropic Foundation, and a member of ArtTable. Schwanda was selected to be Advisory Board Member for the 30 Americans exhibition at the Corcoran Gallery of Art—a traveling exhibition presented by the Rubell Family Collection. This year she was featured in Artsy's "Inside My Collection" editorial profile.  
Darryl Atwell, who lives in Washington, DC, has been collecting art for over a decade and develops relationships with the artists in his collection. He shies away from the title of art collector and considers himself more of a purveyor of culture or a steward of cultural capital. Atwell has amassed in a very short period of time a truly impressive collection. The collection reflects his strong personal tastes and has developed with a focus on younger, contemporary artists working in abstract and conceptual modes. He has eschewed the "usual suspects" found in many collections and he has gone beyond collecting works on paper and has gathered an impressive array of sculpture, large paintings, and unusual media expressions by rising stars.
IMAGES: Darryl Atwell and Schwanda Rountree
Help us continue to serve our community by providing free virtual events.