The Head As a Vessel with Lisa Rosenstein
Hands On with Otis Street Arts Project Workshop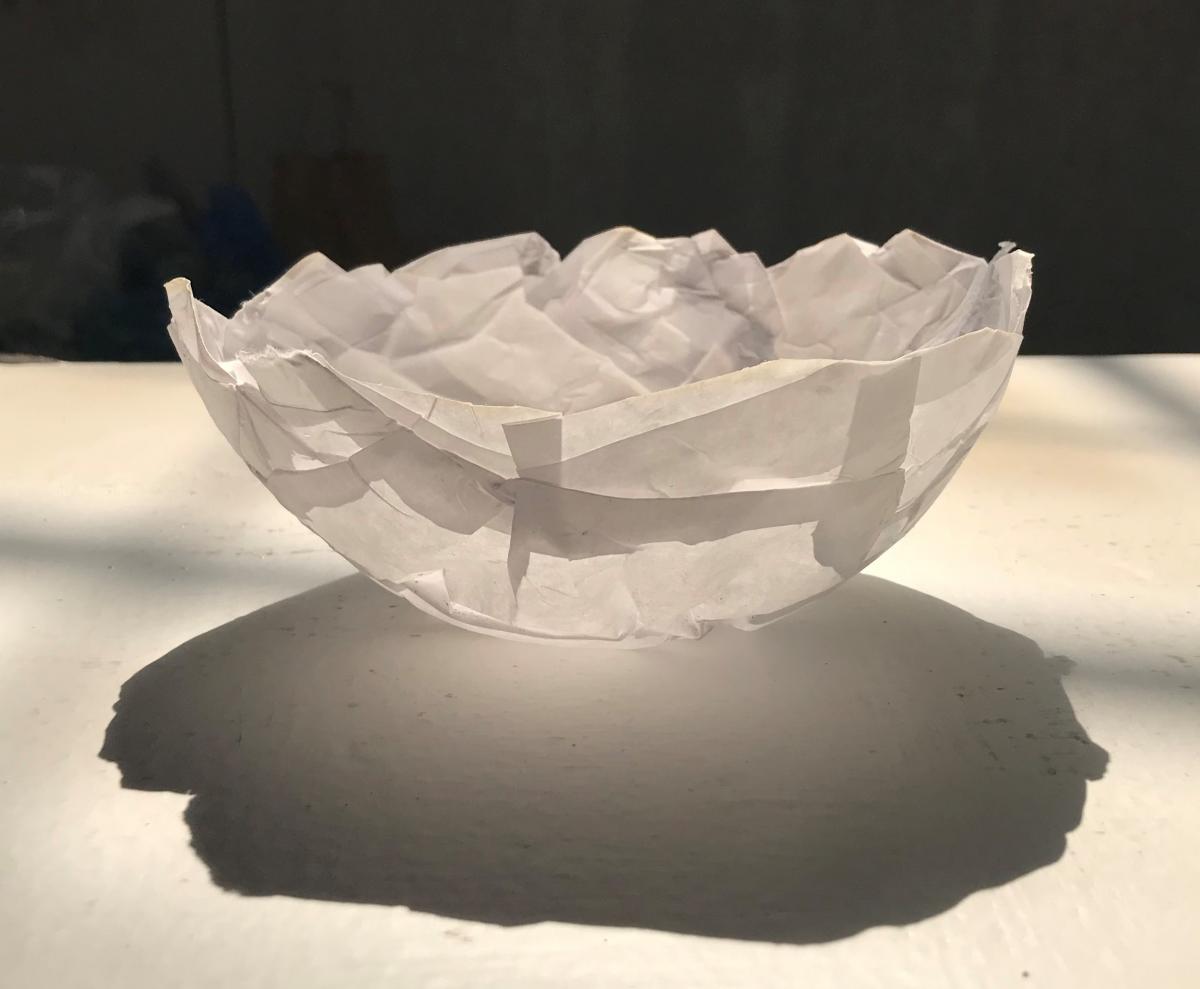 Join artist Lisa Rosenstein for a  guided sculptural bowl making technique using your choice of found objects.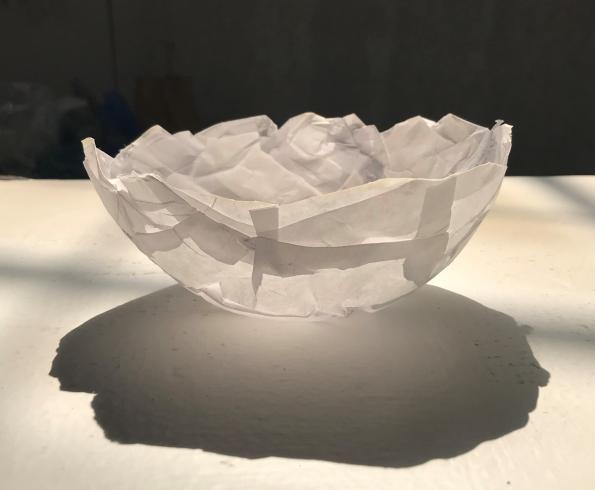 Event Details
Vessels have been used through the ages as containers of sustenance, divination tools, and as decorative pieces. The vessel shape is both practically useful and stands as a metaphor for the circular nature of life, the womb, and the yin element of our existence. Join artist Lisa Rosenstein for a brief overview of the art and symbology of this ancient object. Afterwards you'll be guided in a sculptural bowl making technique using your choice of newspaper, magazines, old correspondence, grocery bags, etc. Making a vessel is a way of pouring what's in your mind out into the light. Enter into a space of free-association as you choose your texts and images. The materials we will use are not meant to last, reminding us that our thoughts are as temporary as the vessel itself. The class will end with a ceremonial burning of a bowl.
Bowl Materials:
Plastic or ceramic bowls of varying sizes
Water (from your sink)
Magazines
Newspaper
Carry-out bags
Paper
Old correspondence
Waterproof Marking pens, pencil for possible writing on paper
Scissors
---
Otis Street Arts Project is an independently run art center. It encompasses open door studios, maker space, and a gallery that hosts rotating regional exhibitions. There is a flexible event space for lectures, performance art, small theater, and community gatherings. It is home to professional artists of diverse disciplines dedicated to supportive collaboration and discourse.