Art and Wellness: Creative Aging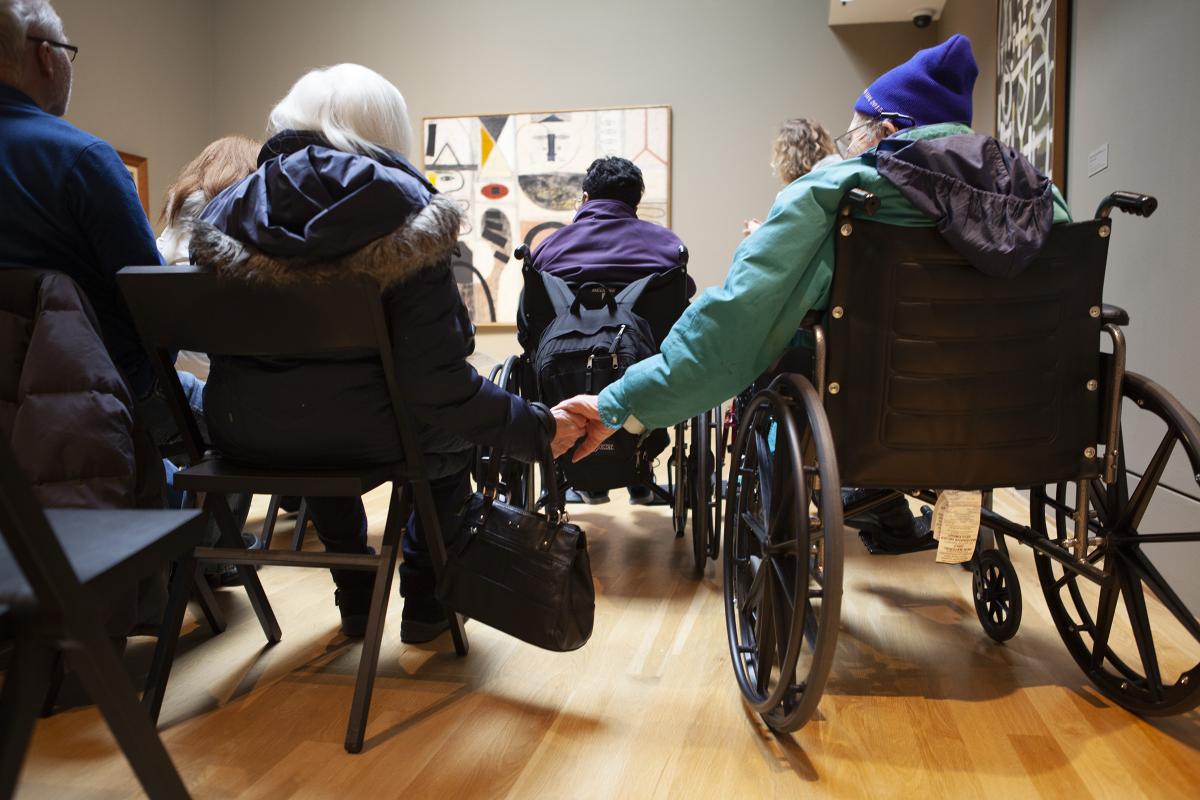 The community exhibition showcases the Phillips's work with older adults, including partnerships with Arts for the Aging (AFTA) and Iona Wellness and Arts Center, as well as our CreativiTEA program at Phillips@THEARC.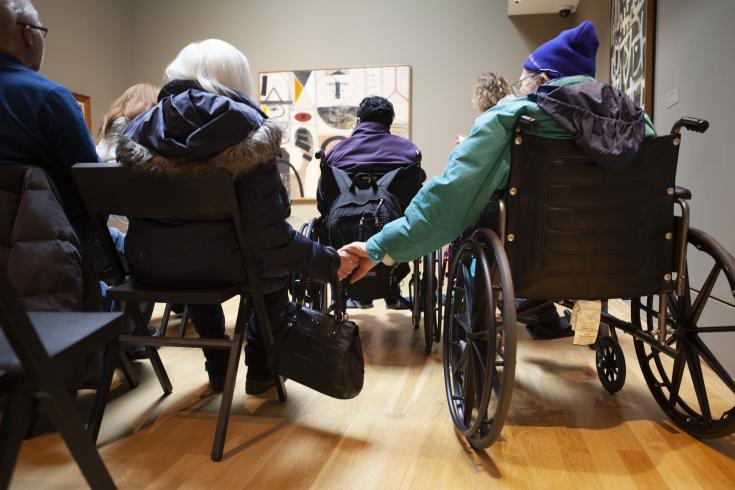 About the Exhibition
Creative Aging is a centerpiece of The Phillips Collection's art and wellness initiative. The program reflects founder Duncan Phillips's belief in the profound and positive impact that art can have on our well-being. This exhibition celebrates 200 older adults from diverse backgrounds who boldly engaged in the creative process and produced the artworks on view. 
Creative Aging is a collaborative program. In the past year, the museum has significantly grown its Creative Aging partnerships, which now include long-time partner Iona Senior Services (in Northwest DC) and new partners Arts for the Aging (AFTA, throughout the DC metropolitan area) and the Congress Heights Senior Wellness Center, DC Office on Aging (in Ward 8). It is a privilege to work in synergy with these passionate organizations. We each contribute complementary knowledge, skills, and community connections, which, combined, offer older adults a vibrant, layered experience. 
Our multi-visit program emphasizes mindful looking, sharing, and making. During informal conversations with Phillips educators and our partners, older adults delve deeply into works of art to identify personal feelings, access memories, and forge connections with one another. From AFTA's multi-disciplinary method to Iona's in-depth art therapy, each partner approaches the art-making process differently. Through Creative Aging, older adults are able to rekindle their curiosity and discover empowering personal narratives at a later stage of life.