Shai Wosner will return to the Phillips with a performance of Schuberts last six piano sonatas.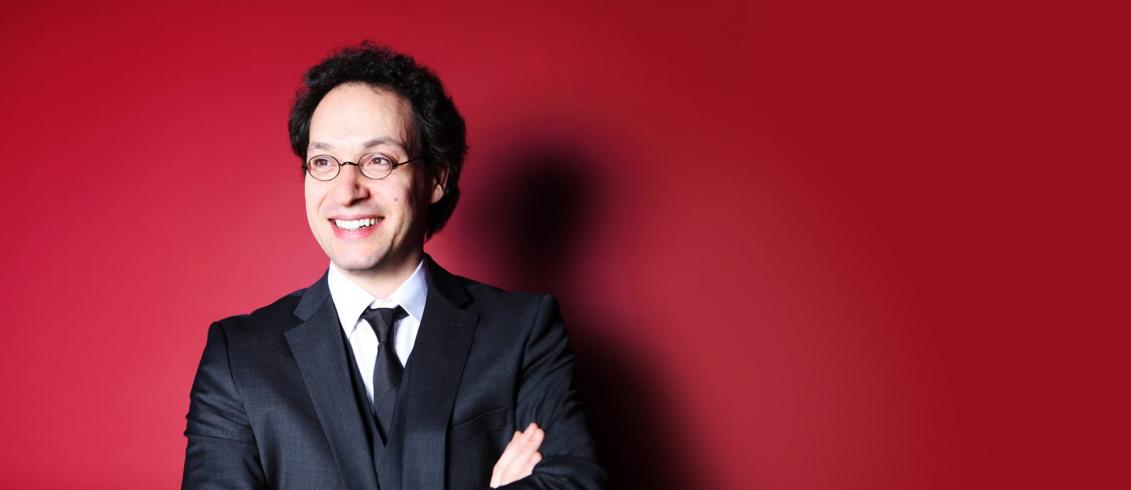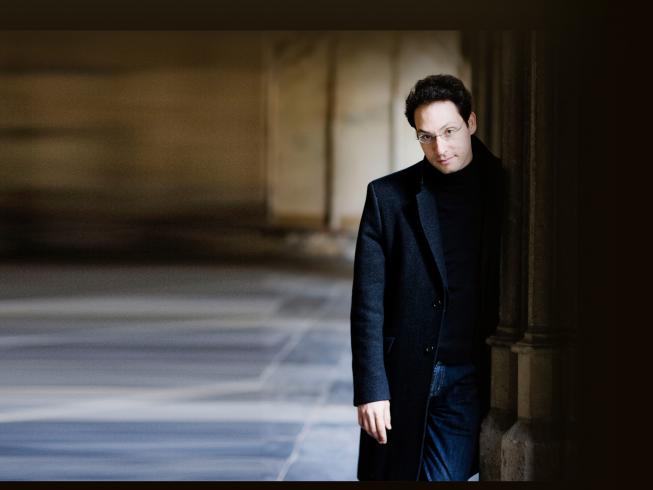 Program
Born in Israel and a student of Emanuel Ax at the Juilliard School, Shai Wosner has become one of the most sought-after interpreters of the Viennese Classics as both soloist and chamber music partner. He is also noted for his passionate advocacy of contemporary music. Among his recordings, the coupling of concertos by Haydn and Ligeti was chosen as one of the Best Classical Recordings of 2016 by The New York Times. Long admired for his Schubert playing, including a recording of two late sonatas praised by Gramophone for its "unfaltering authority and character," Wosner presents two recitals that offer a very rare chance to hear Schubert's last six piano sonatas in sequence. These masterpieces were composed between 1825 and 1828, and the last three sonatas were all completed in an astonishing burst of creativity during September 1828.
PROGRAM:
FRANZ SCHUBERT (1797-1828)
Piano Sonata No. 19 in C minor, D. 958
     Allegro
     Adagio
     Menuetto & Trio. Allegro
     Allegro
FRANZ SCHUBERT (1797-1828)
Piano Sonata No. 20 in A Major, D. 959
     Allegro
     Andantino
     Scherzo. Allegro vivace - Trio. Un poco più lento
     Rondo. Allegretto
INTERMISSION
FRANZ SCHUBERT (1797-1828)
Piano Sonata No. 21 in B-flat Major, D. 960
     Molto moderato
     Andante sostenuto
     Scherzo. Allegro vivace con delicatezza – Trio
     Allegro ma non troppo
About the Artist
Pianist Shai Wosner has attracted international recognition for his exceptional artistry, musical integrity, and creative insight. His performances of a broad range of repertoire—from Beethoven and Schubert to Ligeti and the music of today—reflect a degree of virtuosity and intellectual curiosity that has made him a favorite among audiences and critics, who note his "keen musical mind and deep musical soul" (NPR's All Things Considered).
This season Wosner launches a new recital series, Schubert: The Great Sonatas, which continues his career-long, critically acclaimed engagement with the composer's music. The series comprises Schubert's last six piano sonatas over multiple programs at the 92nd Street Y in New York, the Phillips Collection in Washington, DC, and Duke University in Durham, NC. He performs works from his latest solo recording, Impromptu (Onyx Classics), which features an eclectic mix of improvisationally inspired works by composers from Beethoven to Ives, in a recital presented by Peoples' Symphony Concerts in New York, and will also perform with the Alabama, Princeton, and Singapore symphony orchestras. Wosner will also continue his Bridge to Beethoven series with violinist Jennifer Koh, among other performances.
In addition to Impromptu, his recordings for Onyx include concertos and capriccios by Haydn and Ligeti with the Danish National Symphony conducted by Nicholas Collon; solo works by Brahms and Schoenberg; works by Schubert paired with new commissions from Missy Mazzoli; and Beethoven's complete sonatas and variations for cello and piano with Ralph Kirshbaum. He also performs works by Bartók, Janáček, and Kurtág on a recording with Ms. Koh for Cedille Records.
Wosner is a recipient of Lincoln Center's Martin E. Segal Award, an Avery Fisher Career Grant, and a Borletti-Buitoni Trust Award. He was in residence with the BBC as a New Generation Artist and is a former member of Lincoln Center's Chamber Music Society Two. For several consecutive summers, he was involved in the West-Eastern Divan Workshop led by Mr. Barenboim and toured as soloist with the West-Eastern Divan Orchestra. Wosner has appeared with the orchestras of Atlanta, Baltimore, Berkeley, Chicago, Cleveland, Dallas, Indianapolis, Los Angeles, Milwaukee, Philadelphia, Pittsburgh, and San Francisco, and the St. Paul and Los Angeles Chamber Orchestras, among others.
Born in Israel, Wosner studied piano with Emanuel Krasovsky as well as composition, theory, and improvisation with André Hajdu, and at The Juilliard School with Emanuel Ax. 
Notes
Shai Wosner Performs Schubert's Final Sonata Trilogy
The piano represented a considerably different instrument for Franz Schubert than it did for two of his idols, Mozart and Beethoven. While they used the keyboard to establish their reputations in Vienna as virtuoso performers, Schubert most likely didn't even own a piano; in any case, he certainly was not a performer who made his living from the instrument. Those who heard him at informal music gatherings praised the singing quality and sensitive touch of Schubert's playing, but his lagging technique was also noted.
Still, the piano remained a central tool for Schubert the composer, and piano sonatas extend across his all-too-brief creative life–right through his final months, when he completed his last three efforts in the genre. "Essentially rooted in Classical practice," writes biographer Brian Newbould, "his use of the instrument became so diversified and idiosyncratic that with hindsight it is possible to trace certain strands of Romantic thought back into his oeuvre." Schubert was "a rounded composer who wrote as idiomatically for orchestra or string quartet or a vocal ensemble as he did for the piano." Indeed, that versatility is apparent in the final Sonatas from 1828, in which the piano can elicit suggestions of a lyrical voice or of chamber music in its more intimate reveries or, during the vehement outbursts that also feature in these works, of a thunderous full orchestra.
For an astonishingly long time, the last Sonatas–along with a great deal else of Schubert's legacy–were simply ignored or undervalued. They remained unpublished until 1839, 11 years after the composer's death, and even such a strong champion as Schumann failed to perceive their value and critiqued what he saw as a tendency to "ripple along from page to page as if without end." Only later, in the context of his discovery of the "Great" Symphony in C Major, would he come to prize Schubertian proportions for their "heavenly lengths."
A tendency to mythologize the significance of these works has meanwhile emerged in conjunction with more recent attempts to understand Schubert's psychological makeup. Do the frightening paroxysms that occur at certain moments in these scores convey the psychic unease that accompanied the worsening symptoms of syphilis–or are they ciphers for more general feelings of alienation from his milieu? Is the resigned, soft melancholy that defines one aspect of their poetry meant as a private requiem by a composer facing up to his premature end?
Yet instead of a leave-taking from the world, Schubert's last Three Piano Sonatas suggest a new sense of purpose and carry forward the ambition to work with large-scale canvases that the composer had been exploring over the last several years. In Beethoven Schubert found his model for the epic conception that he realized with his Great C Major Symphony and in other chamber music works and solo sonatas preceding the final trio. It's even been suggested that the death of this revered master in 1827 may have liberated his imagination on a certain level. Although the proximity of Schubert's own death to the D958-960 Sonatas sometimes evokes comparisons with Mozart's Requiem, the better analogy is to the latter's final symphonic trilogy from the summer of 1788. From both trilogies emanates a kind of plentitude of artistic wisdom and mastery, fusing everything Mozart and Schubert brought to these respective genres into far-reaching visions. Both sets include a minor-key example alongside two in the Major, and both trade in an ambiguous sensibility that's immediately clear in performance though difficult to elucidate analytically. And both contain elements that unify the entire trilogy despite the considerable individuality of each separate work.
More than a century passed before pianists like Artur Schnabel began to bring these Sonatas into the repertoire. Schnabel shed light on the scope of Schubert's achievement by performing them together as a trilogy on the same program. Contradicting the myth that Schubert dashed all three out in a brief fever of inspiration, the evidence indicates that he worked at least through the spring and summer of 1828, carefully drafting the final score from an earlier sketch stage. Further pointing to the interconnected dimension of these masterpieces is the fact that in his manuscript Schubert titles the Sonatas in C minor, A Major, and B-flat Major "Sonate I, II, and III," respectively.
Formally, all three Sonatas are cast in four movements, with a notably epic sense of space characterizing their first movements. It was precisely this spatial aspect, in which Schubert's individuality eclipses the dramatic sonata model he inherited from Beethoven, that gave Schumann pause–as well as those who were so long convinced Schubert was incapable of anything beyond miniature, songlike forms.
A revealingly direct encounter between Beethoven and Schubert is found in the opening measures of the Sonata in C minor (D958), whose first theme boldly echoes the former's early 32 Variations in C minor (while hints of Beethoven's Pathétique emerge elsewhere, especially in the slow movement). Yet Schubert overwrites Beethoven's tightly wound dramatic pathos with his surprising modulations and tender lyricism. Tempestuous gestures are transformed into lyrical reflections, while an arresting passage of chromatic scales in the development for a moment dissolves our perception of a solid musical footing.
The slow movement is the only Adagio in the final trilogy and reveals another characteristic facet of Schubert's musical landscape: the threat of "chaos" that looms beyond the consolation of the chorale-like opening theme, periodically disturbing its poise with violently accented interruptions.
Menuetto is the traditional heading Schubert gives to the third movement, but, along with its brevity following the first two movements, a grim restlessness and unexpected breaks keep us on edge. The naïveté of the central Ländler only enhances the uncanniness surrounding it.
All this sets the stage for the highly unsettling and lengthy finale, a uniquely Schubertian fusion of sonata and rondo ideas using the rhythmic pulse of the tarantella, associated with a "dance of death."
The Allegro that opens the Sonata in A Major (D. 959) re-examines its stately, resolute first theme with teasingly decorative figurations. It's a vastly different concept of "development" than that found in Beethoven, constantly thwarting expectations. As in the C minor Sonata, Schubert readily shifts direction and mood to explore new paths or consider his material from unusual angles. Notice, for example, the mysteriously subdued restatement of the main theme near the end of the movement, in such striking contrast to the grandiose opening.
The brightness of the first movement shines all the more against the tragedy lurking in the barcarolle-like Andantino. As in the Sonata in B-flat, this slow movement is in the minor. A harmonic signature of Schubert in these works, the chromatic sidestep of a semitone, becomes formalized melodically in the main melody's gestures, which allude to the long-standing musical rhetoric of "sighing." But Schubert then ventures beyond this melancholy into a turbulent middle section that reveals the naked terror of "chaos" more prophetically than anywhere else in his music: a climax of savage fortissimo chords is followed by silence, after which the opening lament returns almost as a solace.
The last two movements restore an aura of sunniness and–in the finale–of broad, inviting landscapes after the frightening intensity of the Andantino. Exaggerated contrasts of register heighten the manic impishness of the Scherzo. In the Rondo Finale, Schubert, as master "melodist," comes to the fore in the main theme of the Sonata. Indeed, he even recycles a melody from a youthful piano Sonata, while the formal design models that of the finale from one of Beethoven's early Sonatas (Op. 31), as pianist-scholar Charles Rosen has extensively detailed. Yet, writes Newbould, "the musical impression is, on the contrary, of fresh-minted inspiration carving out its own natural path as it goes. The external stimuli are completely absorbed and the gracious flow of the Allegretto theme…infects the whole movement."

Schubert caps his final Sonata trilogy with what many regard as the finest single achievement in the set–and a musical vision that even approaches the loftiness of Beethoven's last Sonatas. If a defining feature of Schubert's late style here is his post-Classical mapping out of expanded space, the B-flat Sonata (D960) reveals how this extends to the dimension of time. The first movement is literally the longest in the entire set, but quite apart from this crude measurement, Schubert manages to transport us beyond our sense of ordinary time through his juxtapositions of near and far, close-up and panorama. The relaxed though solemn flow of the opening hymnlike theme has often been compared with Beethoven's "Archduke" Trio (also in B-flat Major), but the mysterious trill he introduces deep beneath the theme's final chord (followed by a long pause), raises a question that will reverberate throughout the movement's sprawling expanse. This chromatic disruption not only alters the color of the opening theme but points the way toward further harmonic digressions.
As in the previous Sonata, the slow movement is in the minor (in the surprisingly remote key of C-sharp minor) and expands on the contemplative and even valedictory character of the first movement. Through his strategies of harmonic stasis–enhanced by the "more conventional tune-and-accompaniment textures" (Newbould) of the contrasting middle section–Schubert seems more boldly than ever to cast his glance far into the future.
The frothy Scherzo, so unusually delicate, gently brings us back from the spheres where the preceding music has elevated us, while the trio swerves unexpectedly into B-flat minor. To conclude this extraordinary Sonata–and this sublime trilogy–Schubert begins with a gesture of indirection, moving from C minor to the tonic: a gesture that is analogous to the mysterious trill of the opening. Alfred Brendel observed that the finale's overall demeanor "neither innocent…nor tooth-gnashing" but "somewhere between the humor of Jean Paul and the well-known Viennese saying that life is 'hopeless but not serious.'"
—Thomas May, 2018