Prism.K12 Strategies in Action
DC Public & Charter Schools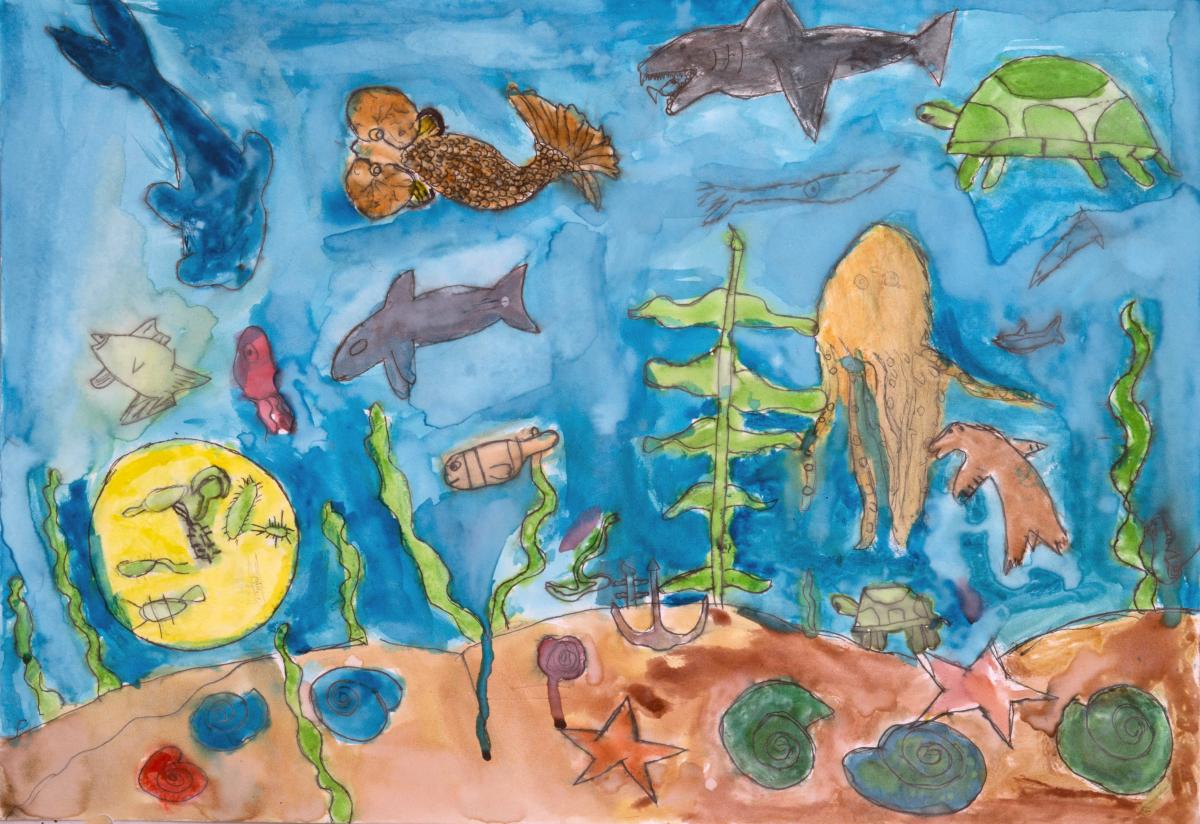 Discover how schools across DC have used the Prism.K12 strategies in their classrooms. 
IDENTIFY
SCHOOL: The Inspired Teaching Demonstration School
TEACHERS: Kristin Roberts and Rachel Magruder
CLASS: Kindergarten
ARTWORK TITLE: The Story of Our Favorite Times at School
Kindergarten teachers Kristin Roberts and Rachel Magruder developed a lesson that illustrates the Prism.K12 strategy IDENTIFY. Students were first asked to draw their responses to the question, "What is your favorite part of your school day?" From initial drawings, students were then asked to take a closer look and identify subjects with greater detail. In this final collaborative artwork, notice the richness of these details from "share time" to kickball games.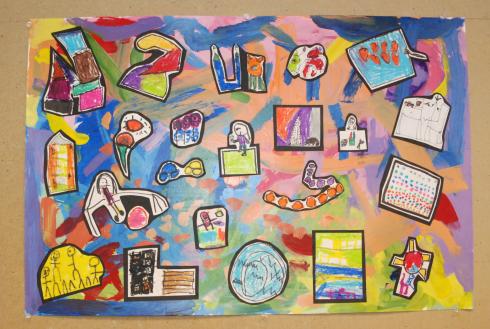 CONNECT
SCHOOL: Takoma Education Campus
TEACHER: Keri Anne Piester
CLASS: Science, Grade 5
ARTWORK TITLE: The Cycle of Life in Three Ecosystems
The watercolor painting was created as part of a fifth-grade unit on ecosystems. The students made CONNECTIONS by visually describing the various ecosystems and the interconnected cycle of decomposers, producers, and consumers, as well as visual art concepts of color, line, and shape.
SCHOOL: Tyler Elementary
TEACHER: Elizabeth Lutz
CLASS: Math, Special Education
ARTWORK TITLE: Math Shapes
ARTWORK INSPIRATION: Paul Klee, The Way to the Citadel, 1937
In The Phillips Collection galleries, students examined the geometric shapes in Paul Klee's Way to the Citadel. Special education teacher Elizabeth Lutz deepened this CONNECTED art and math through a multisensory project in which her students used collage, painting, and stamping techniques to create their own Klee-like geometric abstractions.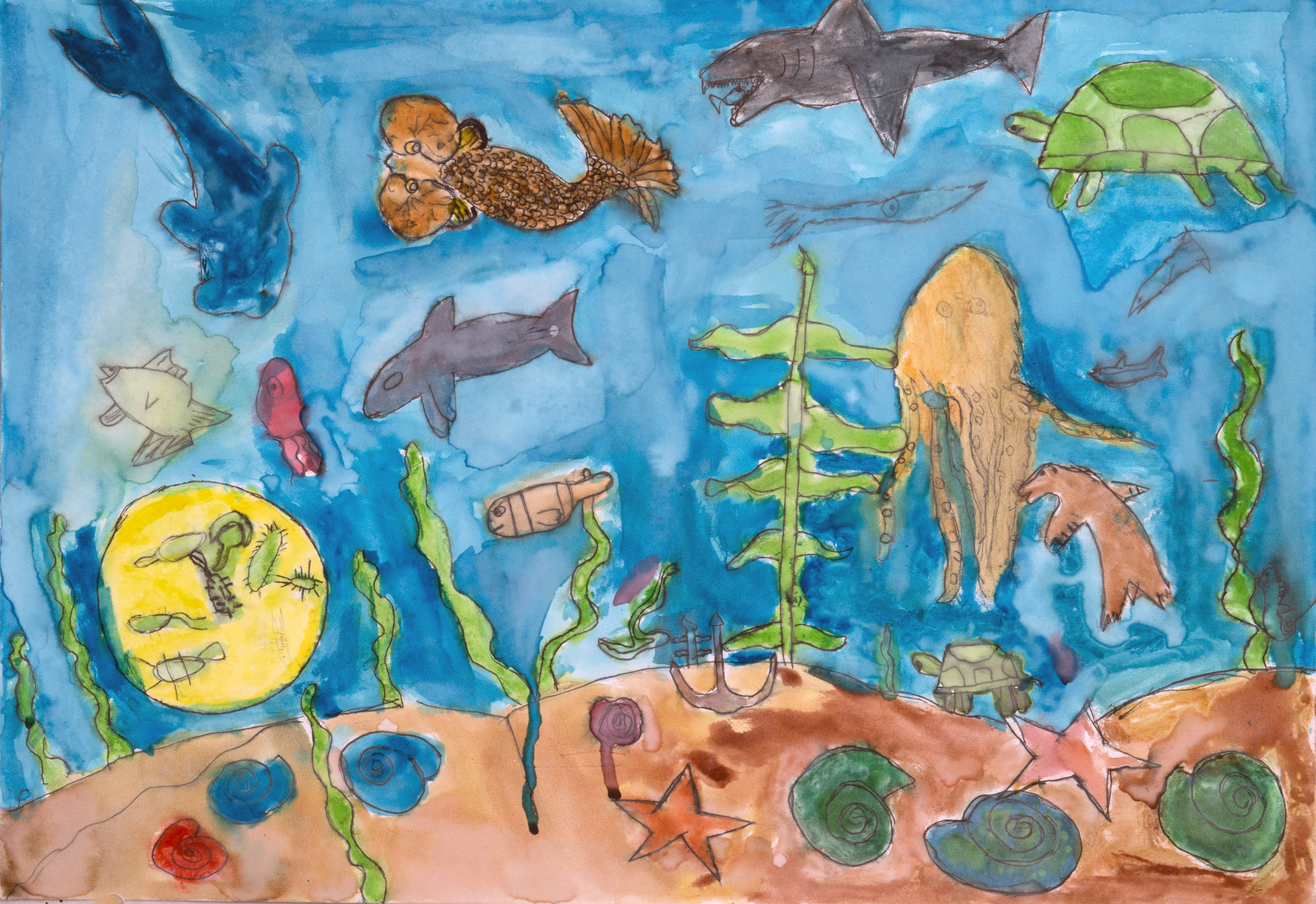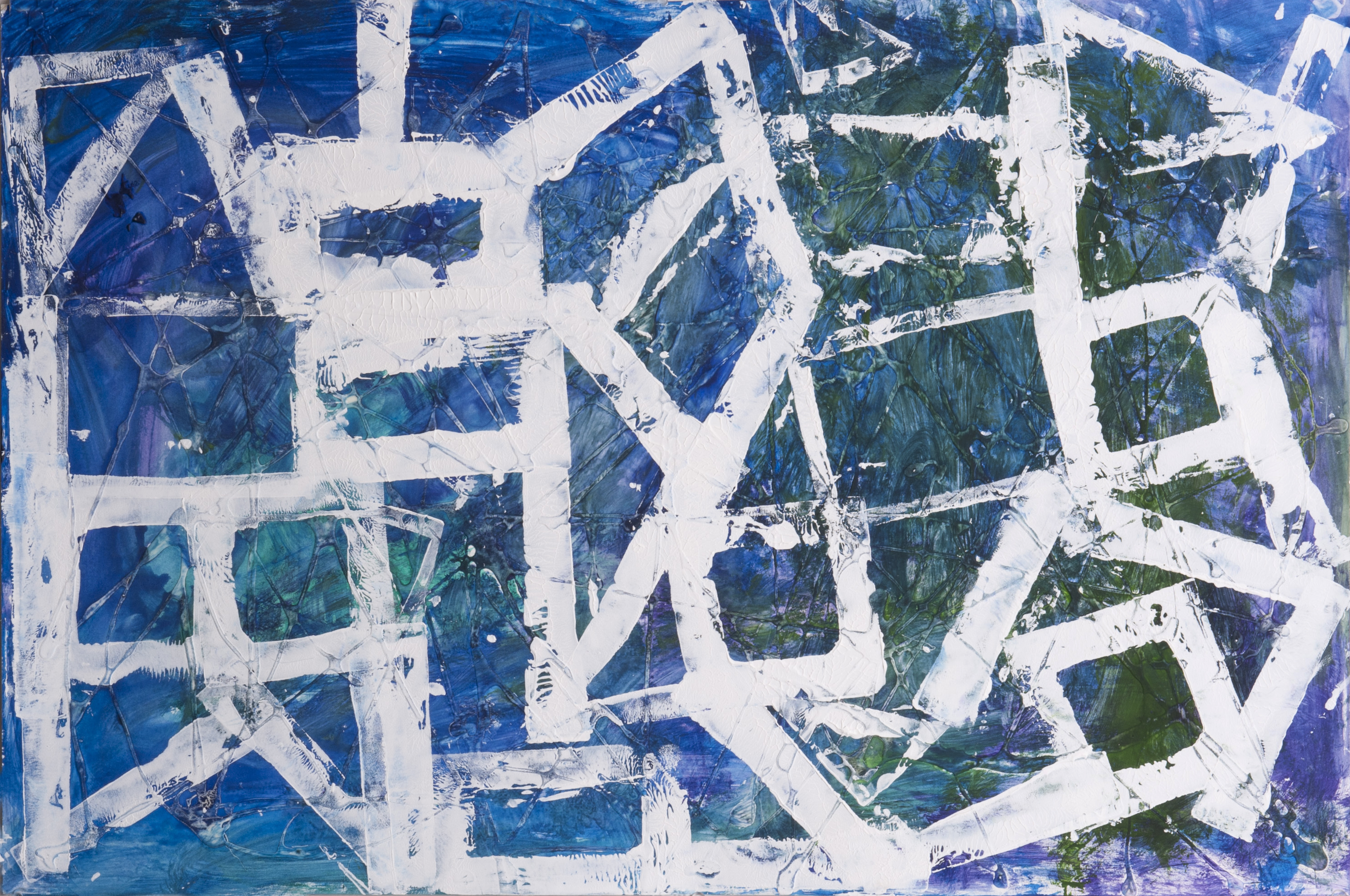 EXPRESS
SCHOOL: Takoma Education Campus
TEACHER: Cassandra Frey
CLASS: Science, Grade 1
ARTWORK TITLE: Coreto Matas
Coreto Matas is an imaginary creature that the students in Cassandra Frey's first-grade class developed in their study of animals and their habitats. The 24-square artwork EXPRESSES the students' new knowledge of animal anatomy and corresponding habitats. Ms. Frey encouraged her students to collaboratively express their ideas about the new creature through shape, color, and pattern.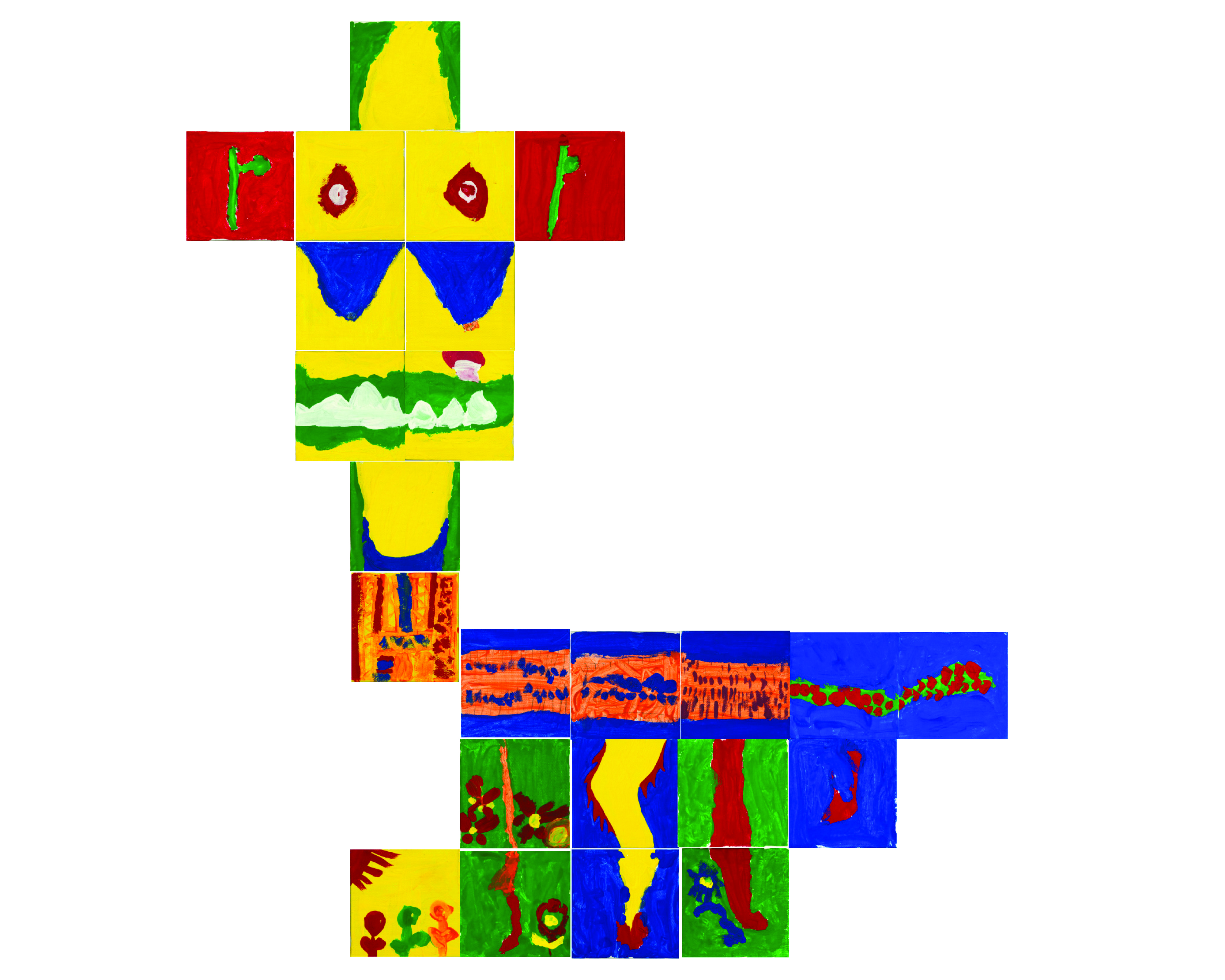 EMPATHIZE
SCHOOL: The Inspired Teaching Demonstration School
TEACHERS: Norah Mallaney and Jermia Huff
CLASS: Language Arts, Grade 2
ARTWORK TITLE: Sad Superman
ARTWORK INSPIRATION: Vincent van Gogh's portraits in Van Gogh Repetitions, 2013-14
Students EMPATHIZED with fictional characters ranging from Harry Potter to Superman to learn about character traits and character development. After studying Vincent van Gogh's portrayal of characters in various portraits in the Phillips's special exhibition,Van Gogh Repetitions, the students engaged in several empathy exercises. These included acting out literary characters and working in pairs to create paintings that demonstrate two emotional aspects of the same character, such as Happy Superman and Sad Superman.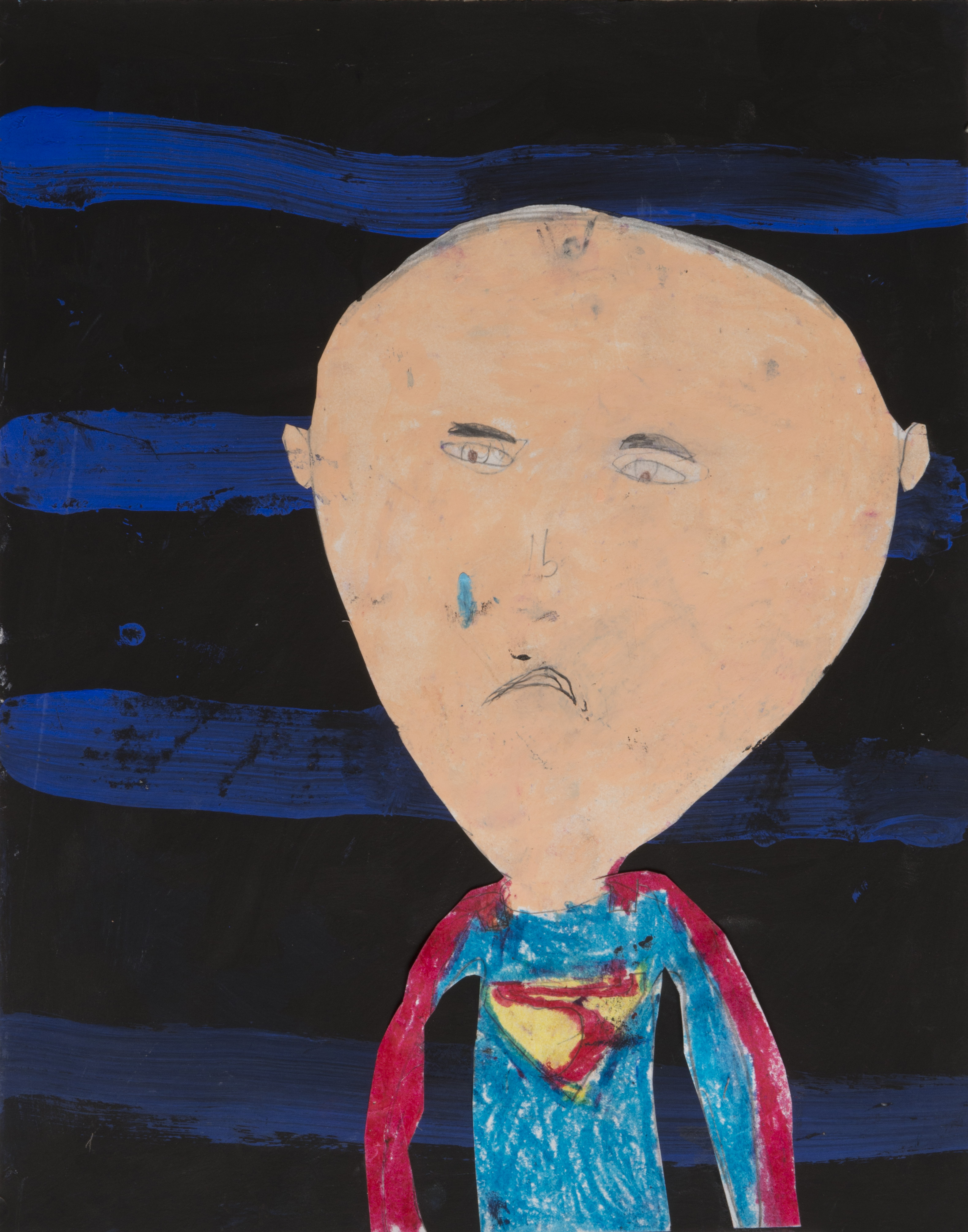 SYNTHESIZE
SCHOOL: Tyler Elementary School
TEACHERS: Luz Ampudia
CLASS: Language Arts, Grade 3
ARTWORK TITLE: Klee's Nature
ARTWORK INSPIRATION: Paul Klee, Tree Nursery, 1929
In a series of literature lessons, students learned about several artists, including Paul Klee. They studied his biography, subjects, techniques, and style, looking closely at details, creating new vocabulary lists, and mapping their word choices. Loosely based on Klee's Tree Nursery, the students' artwork SYNTHESIZES what they learned about Klee with bands of color and line drawings, as well as a depiction of Klee in his garden at his easel. A corresponding word map, a written response to the class artwork, also helped students synthesize ideas by having them reflect on their creation.