Toulouse-Lautrec
Illustrates the Belle Époque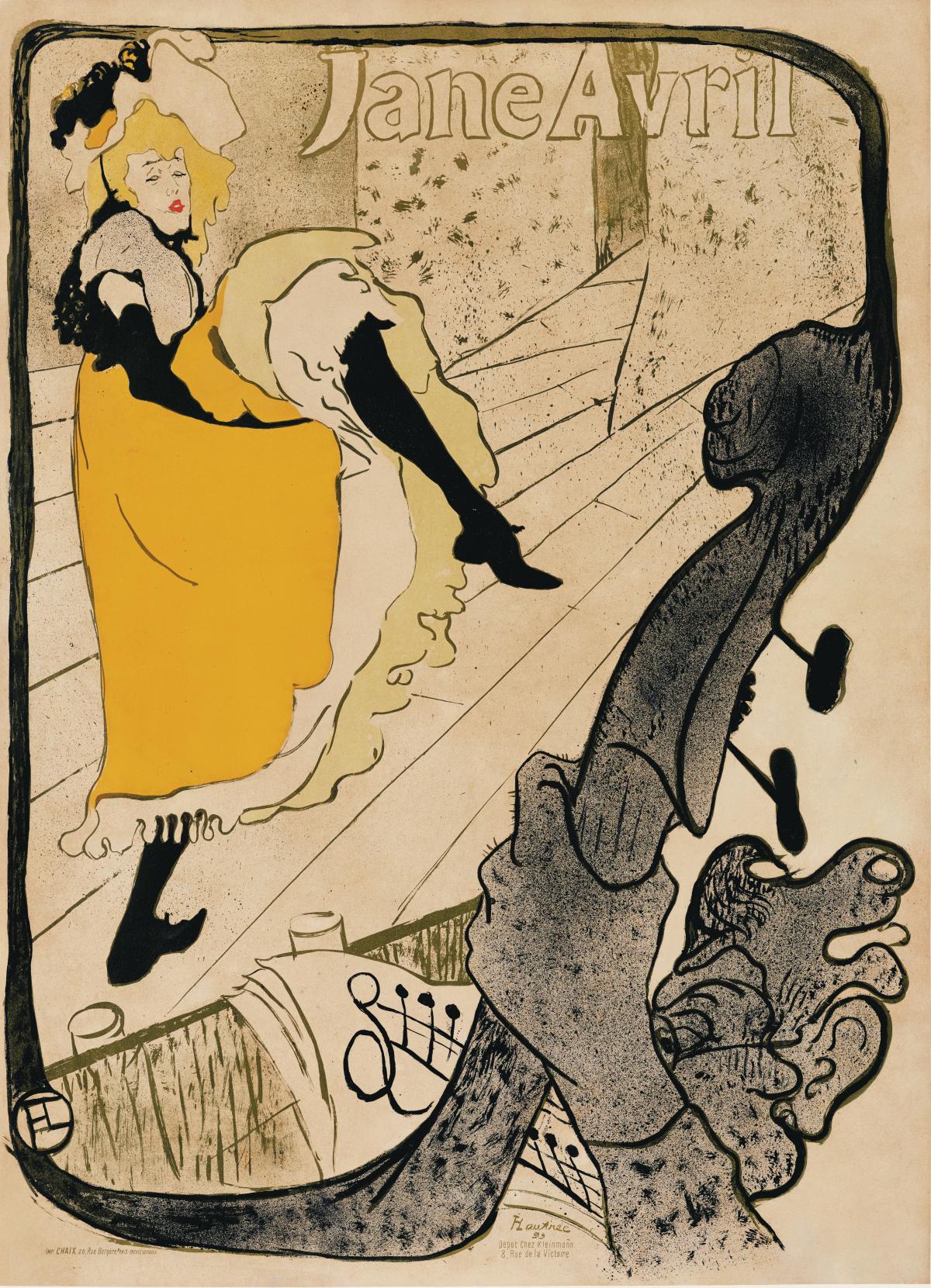 Toulouse-Lautrec Illustrates the Belle Époque presents an extraordinary collection of iconic and rare prints and posters from nearly the entire period of Henri de Toulouse-Lautrec's lithographic career. The legendary French artist established his studio in Montmartre, a Paris neighborhood known for its freedom and nonconformity, and reveled in entertainments found at hot spots like the Chat Noir, the Mirliton, and the Moulin Rouge. His record of amusements fashioned a portrait of modern life that captured the bohemian spirit of the belle époque, a time of vitality and decadence in France.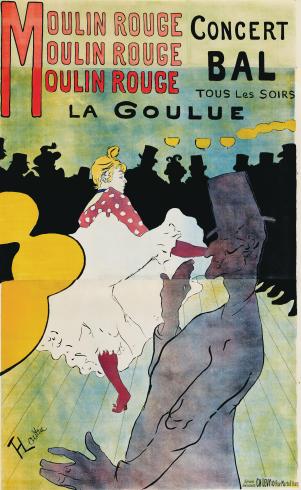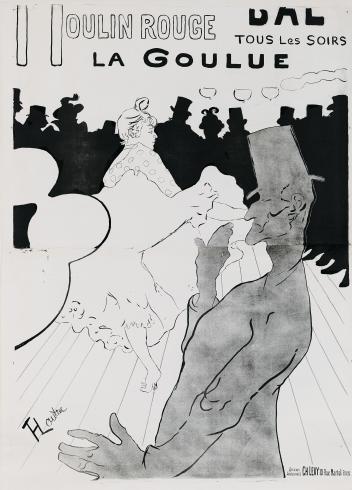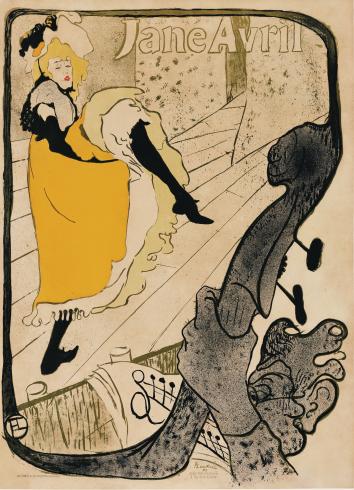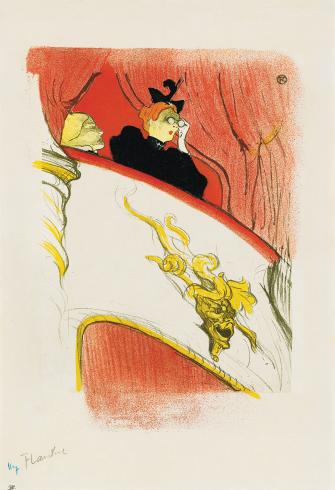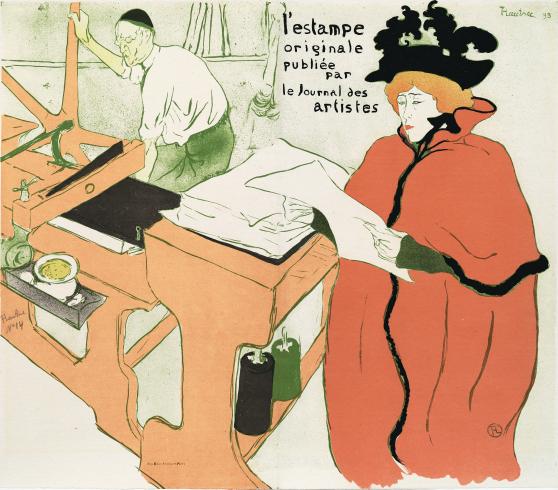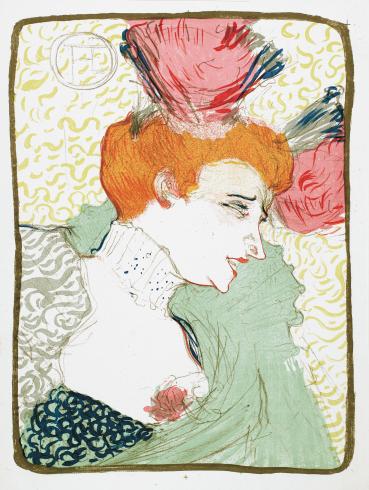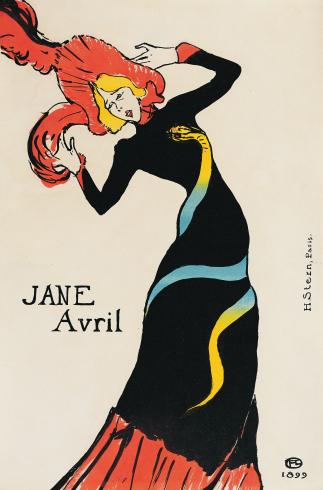 Born to aristocracy, Toulouse-Lautrec (1864–1901) inherited a genetic disorder that affected his growth. An avid draftsman, he moved to Paris in 1882, trained with academic painters, and befriended avant-garde artists like Louis Anquetin and Vincent van Gogh. Toulouse-Lautrec's arrival in the City of Light coincided with a momentous time for printmaking. Advances in color lithography and printing technology and relaxed restrictions on printed materials in public spaces transformed Paris into an open-air exhibition, with colorful posters lining the streets. The fresh, bold imagery seen in these works captivated collectors, who sought out smaller versions and limited-edition prints.
Having first experimented with lithography in 1891, Toulouse-Lautrec revolutionized the medium with ambitious work that featured fragmented forms, compressed pictorial space, dramatic scale, and vivid colors. Considering printmaking equal in importance to painting, he prepared in-depth sketches for most lithographs. He selected subjects from daily life, honed in on details for impact, heightened unique features, and celebrated performers and spectators in memorable images that define the era. He looked to the caricatures of Honoré Daumier, the theatrical paintings of Edgar Degas, and the simplified, vibrant forms of Japanese ukiyo-e prints. This remarkable collection, on view for the first time in the United States, also includes examples from influential contemporaries—such as Théophile Alexandre Steinlein's famous poster for the Chat Noir and Anquetin's animated painting of the Mirliton—that enrich Toulouse-Lautrec's enduring characterizations of turn-of-the-century Paris.
---
The exhibition is organized by the Montreal Museum of Fine Arts and The Phillips Collection. 



Generous funding is provided by Share Fund and

 

With support from Julie and Jon Garcia.
Additional in-kind support is provided by 

Poster Contest
What is the belle époque (Golden Age) of today, or of your city? Which entertainment hotspots and performers might Toulouse-Lautrec have been drawn to today?
Henri de Toulouse-Lautrec's printed works captured the essence of Parisian nightlife, immortalized Paris's celebrity elite, embraced bohemian culture, and fueled the public imagination. Taking inspiration from the prints and posters in Toulouse-Lautrec Illustrates the Belle Époque and the artist's style, the Phillips invites you to create a poster with a modern-day spin.
Congratulations to the winners of the Toulouse-Lautrec poster contest
Judges
Renee Maurer, Exhibition Curator, The Phillips Collection
Gretchen Schermerhorn, Artistic Director, Pyramid Atlantic Art Center
Morgan Hungerford West, A Creative DC
Presented in conjunction with