Ralph Kirshbaum & Shai Wosner
Cello and Piano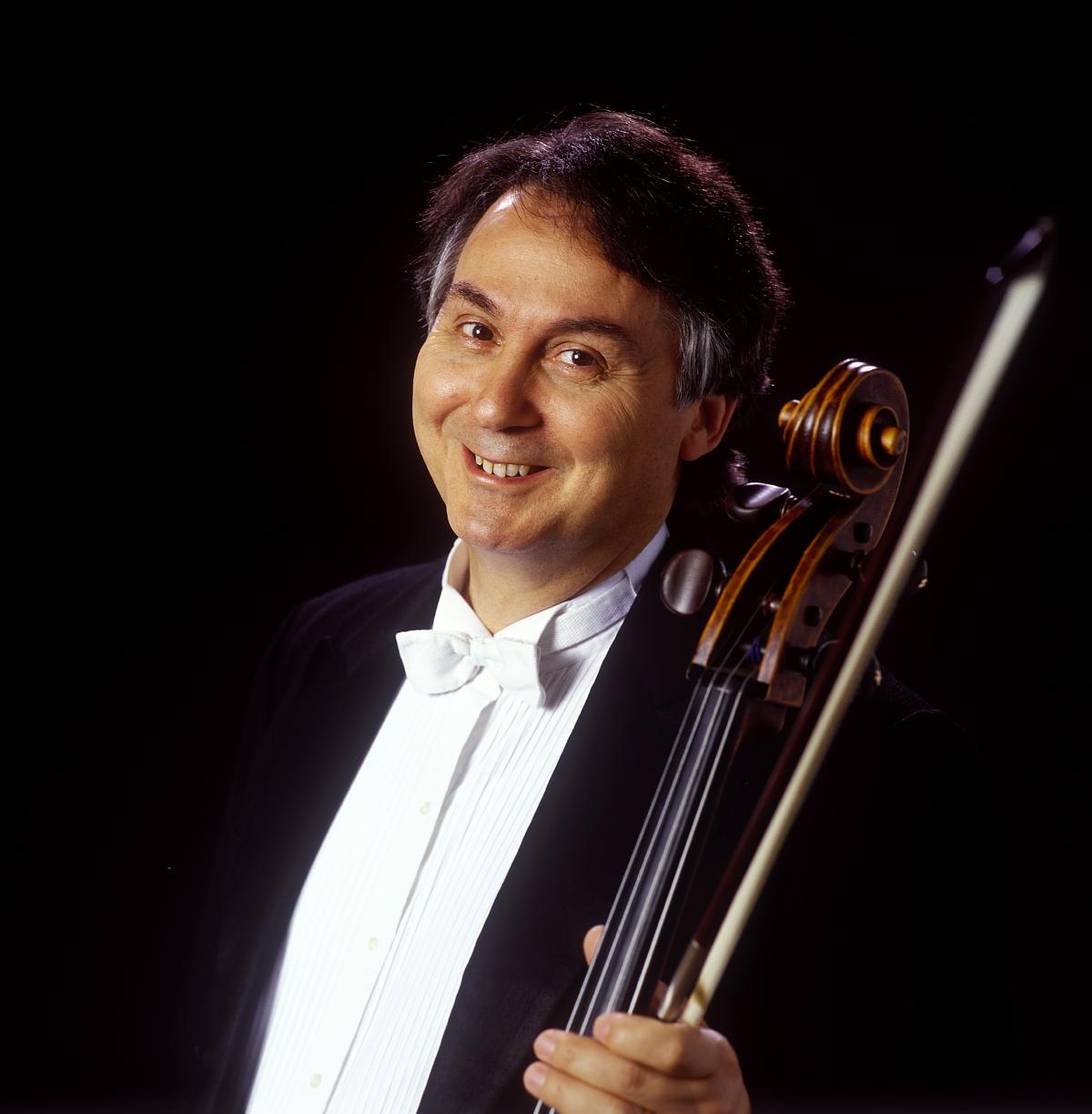 Cellist Ralph Kirshbaum and pianist Shai Wosner present a program of Beethoven's music for cello and piano, spanning the composer's creative life.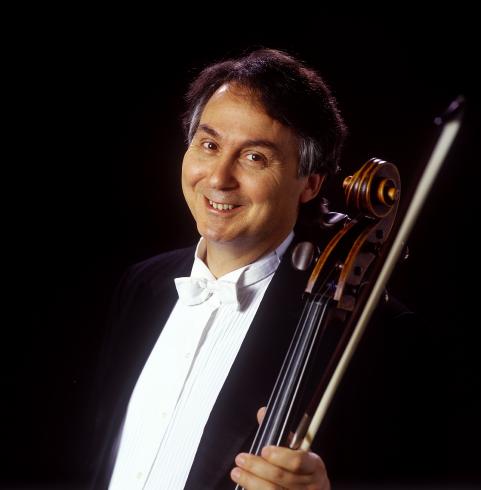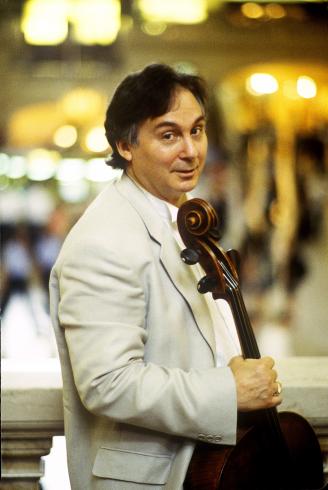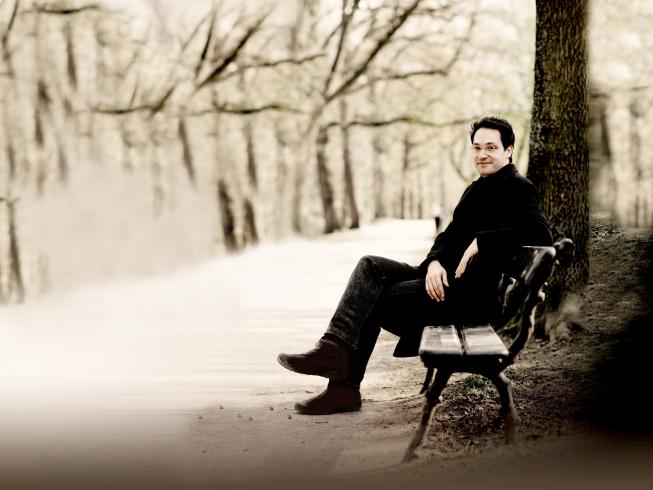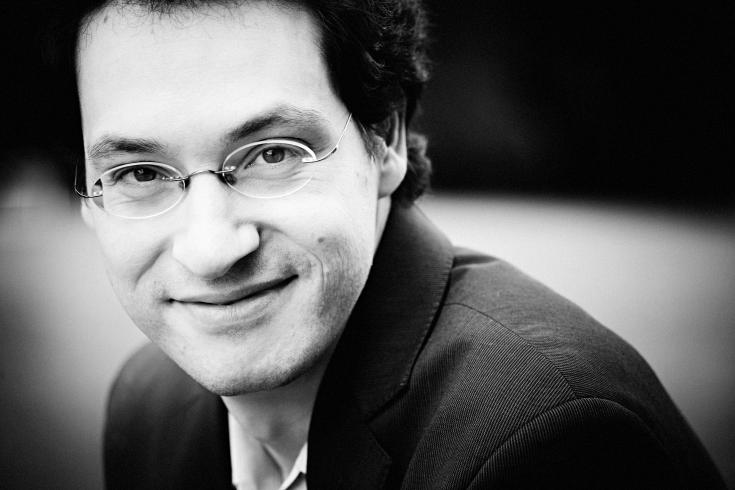 Program
In addition to his long and successful international solo career, Ralph Kirshbaum is also a highly-regarded teacher. He has played with orchestras all over the world, and his recordings include acclaimed discs of concertos, sonatas, and chamber music. For many years he taught at the Royal Northern College of Music in Manchester, England, before taking up the Gregor Piatigorsky Chair in Violoncello at the University of Southern California. Shai Wosner studied piano with Emanuel Ax, and his performances as a soloist and as a chamber musician are particularly renowned. These two outstanding artists present a program of Beethoven's music for cello and piano, spanning the composer's creative life. 

PROGRAM:

LUDWIG VAN BEETHOVEN (1770-1827)
12 Variations on 'See the conqu'ring hero comes' from Handel's Judas Maccabaeus in G Major, WoO. 45 (1796)

Sonata for Cello and Piano No. 2 in G minor, Op. 5 No. 2 (1796)
     Adagio sostenuto ed espressivo
     Allegro molto più tosto presto
     Rondo. Allegro
Intermission
LUDWIG VAN BEETHOVEN (1770-1827)
12 Variations on 'Ein Mädchen oder Weibchen' in F Major, Op.66 (1796)

Sonata for Cello and Piano No. 3 in A Major, Op. 69 (1808)
     Allegro, ma non tanto
     Scherzo. Allegro molto
     Adagio cantabile - Allegro vivace
About the Artists
The distinguished career of Texas-born cellist Ralph Kirshbaum encompasses the worlds of solo performance, chamber music, recording and pedagogy and places him in the highest echelon of today's cellists. He enjoys the affection and respect not only of audiences worldwide, but also of his many eminent colleagues and students.
Ralph Kirshbaum has appeared with many of the world's great orchestras, including the Boston, Chicago, San Francisco, Pittsburgh, BBC and London Symphonies, Cleveland Orchestra, Los Angeles Philharmonic, Philharmonia, Zurich Tonhalle, Orchestre de Paris and Israel Philharmonic. He has collaborated with many of the great conductors of the time such as Herbert Blomstedt, Semyon Bychkov, Christoph von Dohnányi, Andrew Davis, the late Sir Colin Davis, James Levine, Kurt Masur, Zubin Mehta, Sir Antonio Pappano, André Previn, Sir Simon Rattle and the late Sir Georg Solti. Ralph Kirshbaum has appeared frequently at such prominent international festivals as Edinburgh, Bath, Verbier, Lucerne, Aspen, La Jolla, Santa Fe, Music@Menlo, Ravinia and New York's Mostly Mozart.
In addition to his thirty-year collaboration with pianist Peter Frankl and violinist Gyorgy Pauk, he has frequently appeared with Pinchas Zukerman, Robert McDuffie, Lawrence Dutton, Peter Jablonski and Shai Wosner. Other recent collaborators have included Leif Ove Andsnes, Joshua Bell, Yefim Bronfman, Midori, Lang Lang, Vadim Repin, Joseph Swensen, Pepe Romero, and the Emerson and Takács String Quartets.
This season Mr. Kirshbaum performs Beethoven cycles with pianist Shai Wosner in the U.S. and Great Britain, highlighted by a performance of the complete cycle in London's Wigmore Hall, in conjunction with the celebration of Mr. Kirshbaum's 70th Birthday.  He also appears with the Los Angeles Philharmonic conducted by Leonard Slatkin in a performance of Bloch's Schelomo which launches the Second Piatigorsky International Cello Festival in May 2016.
Bach forms an important part of Mr. Kirshbaum's musical activities; he has performed the complete cycle of Bach Cello Suites in London's Wigmore Hall, New York's Metropolitan Museum of Art, and in Sydney, Edinburgh, Lyon and San Francisco. He has also made a critically acclaimed recording of the solo Bach Suites for EMI/Virgin Classics.
In 1988 Ralph Kirshbaum founded the RNCM Manchester International Cello Festival, bringing together the world's great cellists in celebration of the cello, its music, its musicians and its makers. The last festival took place in 2007 and was awarded the prestigious Royal Philharmonic Society's Music Award for Concert Series and Festivals. In 2012 he inaugurated the Piatigorsky International Cello Festival in Los Angeles to worldwide acclaim.  The next festival, already highly anticipated, takes place May 13-22, 2016.
A renowned pedagogue, he served on the faculty of the Royal Northern College of Music in Manchester for 38 years, and in 2008 accepted the Gregor Piatigorsky Chair in Violoncello at the University of Southern California's Thornton School of Music. Ralph Kirshbaum has recently assumed the Chair of the String Department at the Thornton School.  He continues to serve as Artistic Advisor of IMS Prussia Cove and is Founder/Honorary President of the Pierre Fournier Award, as well as Honorary President of the London Cello Society.  He recently served a five-year term on the United States President's Committee on the Arts and the Humanities.
Ralph Kirshbaum's many recordings have included a Gramophone Magazine "Record of the Year" world premiere recording of Tippett's Triple Concerto for Philips, the Elgar and Walton Concertos for Chandos, the Ravel, Shostakovich and Brahms Trios for EMI, the Barber Concerto and Sonata for EMI/Virgin Classics and the Shostakovich and Prokofiev Sonatas with Peter Jablonski for Altara Music. Also noteworthy is his recording of the Brahms Double and Beethoven Triple Concertos for BMG Classics with Pinchas Zukerman, John Browning and the London Symphony Orchestra, conducted by Christoph Eschenbach, and the recent Hyperion release of the Schubert Quintet with the Takács Quartet.
The rare Montagnana Cello that Ralph Kirshbaum plays once belonged to the 19th-century virtuoso Alfredo Piatti.
Pianist Shai Wosner has attracted international recognition for his exceptional artistry, musical integrity and creative insight. His performances of a broad range of repertoire, from Beethoven and Mozart to Schoenberg and Ligeti, as well as music by his contemporaries, communicate his imaginative programming and intellectual curiosity. Mr. Wosner has appeared with major orchestras worldwide including the Chicago Symphony, Cleveland Orchestra, Los Angeles Philharmonic, Orpheus Chamber Orchestra, Philadelphia Orchestra and San Francisco Symphony in the US, and the Barcelona Symphony, Frankfurt Radio Symphony, Hamburg Symphony, LSO St. Luke's and Staatskapelle Berlin in Europe, among others.  He has worked with conductors Daniel Barenboim, James Conlon, Alan Gilbert, Zubin Mehta and Leonard Slatkin. Mr. Wosner is the recipient of an Avery Fisher Career Grant and a Borletti-Buitoni Trust Award—a prize he used to commission Michael Hersch's concerto Along the Ravines, which he then performed with the Seattle Symphony and Deutsche Radio Philharmonie-Saarbrücken.
Widely praised for his interpretations of Schubert's solo repertoire, Mr. Wosner has been focused on the composer in recent seasons and has performed his solo works in recitals across the US and at London's Wigmore Hall. Mr. Wosner is widely sought after by colleagues for his versatility and spirit of partnership and often performs duo recitals with violinists Jennifer Koh, Viviane Hagner and Veronica Eberle. He is a former member of Lincoln Center's Chamber Music Society Two and performs regularly at various chamber music festivals. For several consecutive summers, he took part in the West-Eastern Divan Workshop led by Daniel Barenboim and toured as soloist with the West-Eastern Divan Orchestra.
Mr. Wosner has recorded three albums of solo works which were released by Onyx: Schubert's Six moments musicaux, D. 780, Missy Mazzoli's Isabelle Eberhardt Dreams of Pianos, and Schubert's Sonata in A Major, D. 959. in November 2014; a selection of piano works by Schubert that incorporate elements of folk music in October 2011; and his debut solo recording of works by Brahms and Schoenberg in August 2010.  His first joint recording with Jennifer Koh, Signs, Games + Messages, featuring works by Bartók, Janácek and Kurtág, was released in October 2013 on the Cedille Records label.
During the 2015-16 season, Mr. Wosner continues his collaborations with violinist Jennifer Koh with the Bridge to Beethoven series. The project explores the impact and significance Beethoven has had on a diverse group of composers and musicians.  By pairing Beethoven's ten sonatas for violin and piano with new works over four programs, this project seeks to ignite creative conversations around his music not only as a cornerstone of classical music but as a universal, culture-crossing source of inspiration.  Bridge to Beethoven features new commissions from composers Vijay Iyer, Andrew Norman and Anthony Cheung. Bridge to Beethoven will be presented in venues such as the 92nd Street Y in New York City, Hahn Hall in Santa Barbara, and Herbst Theatre in San Francisco, among others.  Mr. Wosner's upcoming orchestral engagements include performances with the Badische Staatskapelle Karlsruhe, Hungarian National Philharmonic Orchestra, Columbus Symphony, Florida Orchestra, Jacksonville Symphony, Phoenix Symphony Orchestra, and Helsinki Philharmonic Orchestra.  
Notes
Notes by Nigel Simeone
Beethoven and the Cello
LUDWIG VAN BEETHOVEN (1770-1827)
12 Variations on 'See the conqu'ring hero comes' from Handel's Judas Maccabaeus in G Major, WoO 45 (1796)
In 1796, the young Beethoven set out on a concert tour (the only one of his career) that took him to Prague, Dresden, Leipzig and Berlin. While in Berlin, he visited the court of the Friedrich Wilhelm II, the King of Prussia. Friedrich Wilhelm was passionate about the arts, especially music, and he was an enthusiastic amateur cellist whose private court orchestra was one of the best in Europe. During this visit, Beethoven composed several works for cello and piano, including the two Op. 5 Sonatas, and this set of variations on the famous tune "See the conqu'ring hero comes" from Handel's Judas Maccabaeus. Beethoven had immense admiration for Handel (on one occasion he is said to have described him as "the greatest composer that ever lived"). He copied out Messiah in order "to unravel its complexities", and often reminded friends such as Archduke Rudolf not to forget Handel's genius. His choice of theme for this set of variations is therefore no surprise, and the words of the tune may have seemed an appropriate tribute to King Friedrich Wilhelm. The first performance was probably given by Beethoven and Jean–Louis Duport in Berlin in 1796 at the same time as the premiere of the Op. 5 cello sonatas.
The theme is presented on the piano, modestly accompanied by the cello. The first variation is for solo piano, while the second introduces the cello in a high register, against triplets in the piano, and third sets rapid piano figurations against sturdy quarter notes in the cello. With Variation 4, the music moves from G Major to G minor, and the cello plays a plaintive version of the melody. In Variation 5, the music returns to G Major and a conversation between the two instruments, a technique that is continued (now over a flowing accompaniment) in Variation 6. In Variation 7 the cello has dashing triplets, and this is followed by the remarkable drama of Variation 8, in which the tune is given a thunderous presentation in G minor (heard against dramatic rising scales), briefly interrupted by a prayer-like passage in E-flat Major, before the stormy mood returns. Variation 9 is all elegant simplicity, the cello seeming to echo the piano's every move, while in Variation 10 the tune is heard in a canon between the two instruments. Variation 11, marked Adagio, is a slow, rhapsodic meditation on the theme, leading to the final Variation 12, in quick triple time – the stately theme now transformed into an invigorating dance that ends the work in suitably triumphant mood. 
Sonata for Cello and Piano No. 2 in G minor, Op. 5 No. 2 (1796)
Adagio sostenuto ed espressivo – Allegro molto più tosto presto
Rondo. Allegro
When Mozart had visited the court of Friedrich Wilhelm II in 1789, he was commissioned to compose a set of quartets, and the resulting "Prussian" quartets are notable for their prominent and demanding cello parts, written for the King's principal cellist, Jean-Pierre Duport (1741–1818). It was probably his equally gifted younger brother, Jean-Louis Duport (1749–1819), for whom Beethoven composed his first two sonatas for piano and cello in May–June 1796 (Jean–Louis had succeeded his brother as first cellist at the court in 1789). The playing of the younger Duport attracted widespread admiration, and Voltaire declared to him: "Sir, you make me believe in miracles, for you turn an ox into a nightingale."
The two sonatas Beethoven wrote for Duport effectively invented a new genre – neither Haydn nor Mozart composed sonatas for cello and piano – and they also demonstrated the individuality of the young composer's style: Beethoven was still only his mid-twenties when he wrote them. The first performance of the sonatas was given in Berlin by Duport and Beethoven, and as a reward the King presented Beethoven with a gold snuff-box filled with gold coins. The composer boasted to his friend and pupil Ferdinand Ries that this was no ordinary snuff-box, "but such a one as it might have been customary to give an ambassador". On his return to Vienna, Beethoven immediately set about arranging for the Op. 5 sonatas to be published, and they were issued by the firm of Artaria in February 1797, as "Two Grand Sonatas for the Harpisichord or Piano Forte with an obbligato Violoncello … Dedicated to His Majesty Friedrich Wilhelm II, King of Prussia." While this edition was in preparation, Beethoven introduced his new sonatas in Vienna: at a concert in January 1797, he performed them with the cellist Bernhard Romberg, and old friend with whom Beethoven had played a decade earlier at the opera in Bonn.
The Sonata in G minor, Op. 5 No. 2, begins with a slow introduction that presents a dramatic dialogue between the instruments. After an emphatic G minor chord, the falling scale of the piano is answered by an enigmatic phrase on the cello, a process that is then repeated and extended. A more lyrical melody is heard on the cello, echoed by the piano, and the ideas already introduced are woven into a texture enriched by rapid arpeggiated figures on the piano, dominated by the descending scale from the opening, but now mirrored by an ascending scale in an impassioned interchange between cello and piano. The slow introduction sinks into phrases punctuated by uneasy silences, and this leads to the main Allegro molto più tosto presto. Here the principal theme is introduced by the cello, quickly answered by the piano, initiating an intense exchange between the instruments, propelled by rapid piano figurations. There are moments of contrast (including a delightful dancing theme introduced in the development section), but for most of this movement, there's a powerful feeling of driving and energetic momentum. Beethoven already demonstrates in this early work an ability to create a startlingly vivid musical landscape with the greatest economy – something he was to do in so many later works – by using a few terse ideas and developing these to the fullest possible extent.
The concluding Rondo is a striking contrast to what has gone before. Beethoven takes us from the turbulence of the first movement to a finale in G Major, marked by a certain formal elegance at the start, and interrupted with a few darker outbursts, but the mood is above all one of affirmation, and a celebration of instrumental virtuosity.
12 Variations on 'Ein Mädchen oder Weibchen' in F Major, Op. 66 (1796)
Despite the opus number suggesting a composition from the same period as the great masterpieces of Beethoven's middle period – among them the Violin Concerto (Op. 61) and the Fifth Symphony (Op. 67) – Beethoven's variations on 'Ein Mädchen oder Weibchen' date from the same period as his Op. 5 sonatas and the Judas Maccabeus variations, and may well have been written during the same visit to Berlin in 1796. The assignment of "Op. 66" was an anomaly, probably based on a misreading of the designation "No. 6" on the title page of the first edition. The tune comes from Mozart's Magic Flute, the aria in Act II where Papageno sings of his quest for a girlfriend or – failing that – a wife. Mozart's delectable melody (decked out in the opera with Papageno's magic bells) is one that Beethoven knew well: The Magic Flute was his favourite Mozart opera and he once described it as "Mozart's greatest work". In a series of 12 variations, he treats the theme with a mischievous ingenuity worthy of Papageno himself.  After a straightforward presentation of the theme on the piano (the cello providing the accompaniment), the first variation is a rhythmically intricate piano solo. The cello takes the lead in Variation 2, and this is followed by a bold variation in which fragments of the theme are surrounded by sustained cello notes and piano scales. The theme is shared between the two instruments in Variation 4 which begins with the opening phrase in double-stopping on the cello. The process continues with a kind of gleeful resourcefulness until Variations 10 and 11, where the key changes to F minor and the mood darkens. In Variation 12, back in F major, Beethoven brings the set to a close with a version of the theme in triple time.
Sonata for Cello and Piano No. 3 in A Major, Op. 69 (1808)
Allegro, ma non tanto
Scherzo. Allegro molto
Adagio cantabile - Allegro vivace
The A Major Cello Sonata Op. 69 dates from a miraculously productive period in Beethoven's career. It was composed in an astonishing burst of creativity between the end of 1807 and June 1808. Sketches for it are to be found among those for the Fifth Symphony (Op. 67), completed at the same time, and Beethoven was also at work on the 'Pastoral' Symphony (Op. 68). He referred to all three pieces in letters to the publisher Breitkopf & Härtel in Leipzig during the summer of 1808, and by September he was able to conclude a deal with the firm for all three works, along with his newest pieces, as yet unfinished: the two piano trios Op. 70  (one of them the famous "Ghost" Trio). The one-page contract for the publication of all these works was signed by Beethoven on September 14, 1808. Has any other publisher acquired such a bumper crop of masterpieces on a single day?
The first edition appeared in April 1809 (it was advertised alongside the two new symphonies). It has a dedication to Ignaz von Gleichenstein, one of Beethoven's closest friends at the time. An enthusiastic amateur cellist. Gleichenstein worked as a state counselor at the Austrian War Department, and he helped to run Beethoven's financial and personal affairs. His professional duties meant that he was away from Vienna when the sonata was published: in February 1809 Gleichestein was sent on a spying mission to South-West Germany and France in order to observe French troop movements, and he was thus unable to acknowledge the dedication of the sonata – much to Beethoven's irritation. The first performance was given in Vienna on March 5, 1809, by the cellist Nikolaus Kraft (coincidentally, a pupil of Joseph-Louis Duport, who had introduced the Op. 5 sonatas), and the pianist Dorothea von Ertmann – a close friend and former pupil, to whom Beethoven later dedicated his Piano Sonata Op. 101. By no means all Beethoven's works were met with enthusiasm in the press, but an unsigned review in the Allegemeine musikalische Zeitung (February 16, 1814) described the Sonata as 'a superbly rounded whole, full of tender loveliness, like few others, and at the same time genuinely romantic, showing great depth of soul! If it is executed by two players just as it should be – for which dexterous fingers and a practiced bow will certainly not suffice in themselves – one may expect the most magnificent effect.'
The first movement opens with a gesture that was most original for the time: the main theme is introduced by the cello, completely unaccompanied for six bars, before the piano takes over and continues the theme, over a low pedal note on the cello. A turbulent idea in A minor is introduced in a fiery exchange between the instruments, interrupting the serene mood. A third theme, with a somewhat heroic character, is first heard on the piano, echoed in the lowest register of the cello. These are the three main components of magnificent breadth and expressive variety. The Scherzo that follows is angular and uneasy, full of syncopations and raw energy, with a Trio section in A Major that is a complete contrast with its sustained notes, and double stopping, even though Beethoven ingeniously links the sections with a shared two-note motif. The Scherzo ends quietly, fizzling out, its energy spent. The third movement begins Adagio cantabile and the song-like opening theme suggests that Beethoven might be embarking on an expansive slow movement, but it turns out to be a curtain-raiser to the finale: after a few bars there is a pause and a short cello cadenza that leads straight into the Allegro vivace, a wonderfully sun-lit movement that brings this most magnificent of cello sonatas to a genial close.