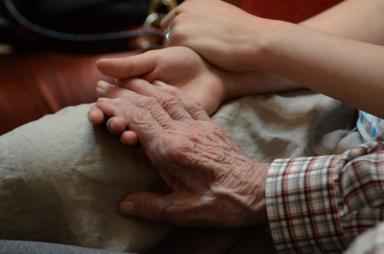 This exhibition features artwork from The Phillips Collection's ongoing collaboration with Iona, a nonprofit organization that provides services for the DC metropolitan area's older adults, along with their families and caregivers. Through this innovative partnership, the Phillips works with Iona's Harry and Jeannette Weinberg Wellness & Arts Center, an award-winning program that fosters physical activity, intellectual engagement, and social opportunities for older adults.
The Phillips and Iona program encourages individuals with memory impairment and physical challenges, and their caregivers, to connect with each other through conversations in the Phillips galleries. Using the museum's artwork as visual stimuli, individuals engage in dialogues with museum educators that trigger thoughts and feelings. The dialogues inspire them to make connections and access personal experiences and long-term memories.
The program continues at Iona where individuals respond through art therapy, which uses the creative process of making art to enhance emotional, mental, and physical well-being. In the art therapy studio, individuals create works that reflect themes identified during the conversations at the Phillips, such as risk-taking, music, journeys, and home, providing them with additional avenues to communicate their responses on a more personal level. The relationship among art, health and wellness resonates deeply with the museum, as founder Duncan Phillips strongly believed in art's profound impact on his well-being.