A Tribute to Anita Reiner
Special Installation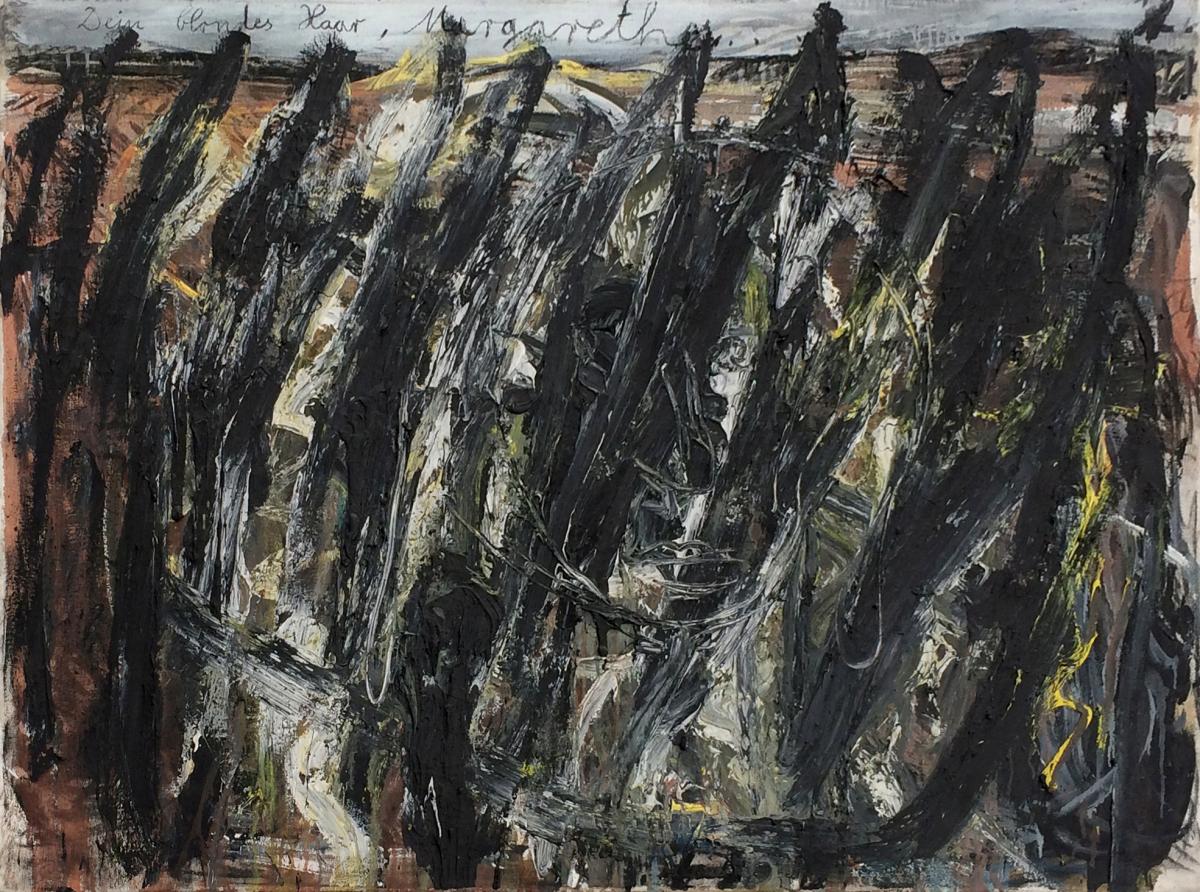 This exhibition pays tribute to Anita Reiner, one of Washington's most passionate contemporary art collectors, who passed away on August 15, 2013. A serendipitous encounter at The Phillips Collection in the early years of her quest to learn about modern art was instrumental in shaping the open-minded attitude that ultimately guided her collecting philosophy. Following a visit to the newly installed paintings by Mark Rothko, she replied indifferently to an elderly gentleman's inquiry about her response to the work. The stranger—who she subsequently learned was museum founder Duncan Phillips—countered, "Young lady, you always have to meet new art half way." She never forgot those words.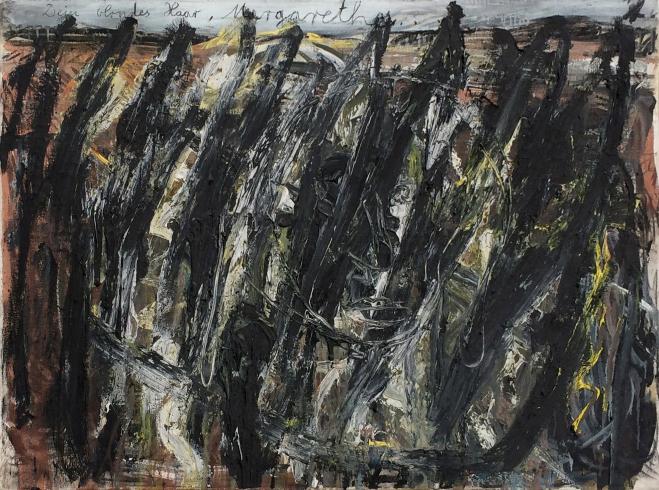 At the center of the exhibition is Anselm Kiefer's Dein blondes Haar, Margarete (Your golden Hair, Marguerite) (1981), a recent gift to The Phillips Collection from the family of Anita Reiner in her memory. The painting is part of Kiefer's powerful series based on the famous 1945 poem by Jewish Romanian poet Paul Celan, Death Fugue, written in response to his time in a labor camp. This gift constitutes a significant contribution to the museum's collection of postwar German art and provides an anchor for ongoing efforts to build a core group of works in this area.
The other 12 works in the exhibition, selected from Reiner's collection, are a testament to her embrace of international cutting-edge contemporary art in a range of media by established and emerging artists. Artists featured are Mimmo Paladino, Robert Mapplethorpe, Fred Wilson, Katharina Fritsch, Yayoi Kusama, Wangechi Mutu, Shilpa Gupt, Zhang Huan, Gabriel Orozco, El Anatsui, Shirin Neshat, and Lynette Yiadom-Boakye.
In memory of this intrepid collector, The Phillips Collection has established the Anita Reiner Tribute Fund for Contemporary Initiatives, a platform for those who wish to join in honoring her legacy by supporting contemporary art activities at the museum.