Ellsworth Kelly
Panel Paintings 2004–2009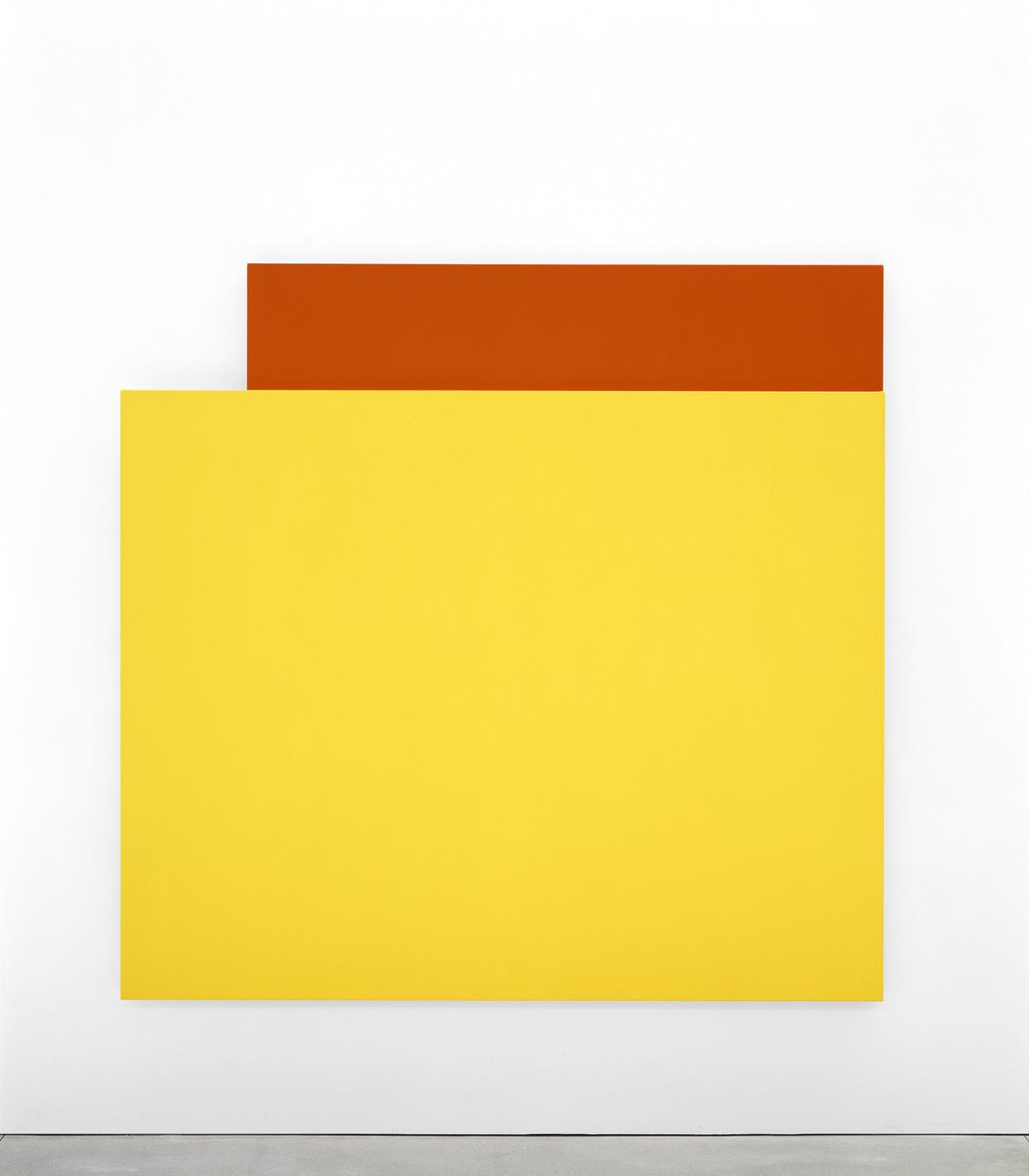 Coinciding with the artist's 90th birthday year, The Phillips Collection presents its first exhibition of works by American painter, sculptor, and printmaker Ellsworth Kelly (b. 1923). Panel Paintings 2004–2009 features seven works consisting of two to four canvases of solid color. Abstract in form, free of narrative, and monochromatic in palette, the large-scale paintings hover on the wall, playing with light and shadow and dramatically engaging with space.
With a prolific career spanning over 60 years, Ellsworth Kelly is internationally renowned for his explorations of form, color, and space. His works, which blur the boundaries between painting and sculpture, reference nature (plants, leaves, water) and architecture (facades, walls, windows). The artist's focus on color and shape developed in the late 1940s when he was in Paris, immersed in the city's historic art and architecture. Encountering the works of modern artists, including Constantin Brancusi, Alexander Calder, Henri Matisse, Jean Arp, and Joan Miró, enabled Kelly to move toward abstraction and establish the painting as a concrete reality.
Painted with oil on canvas, each work in the exhibition offers a precise configuration that balances color, positive and negative space, and the relationship of work to wall. By taking the painting out of the frame, joining separate panels, and inserting the work into a setting that incorporates walls, Kelly presents each painting as an independent object in space. The layering of shapes accentuates the sculptural quality, and the intense colors make the works appear to vibrate.
The exhibition is organized by The Phillips Collection.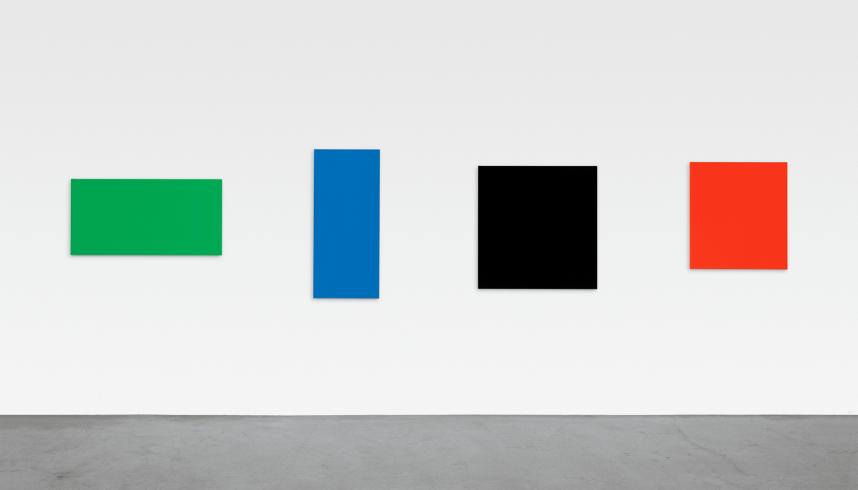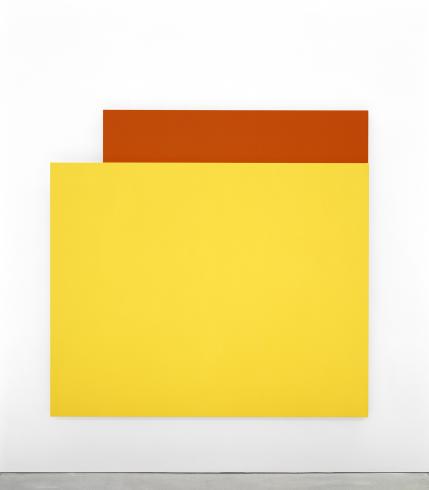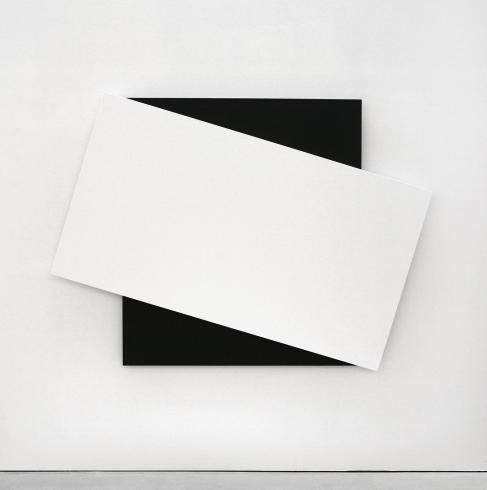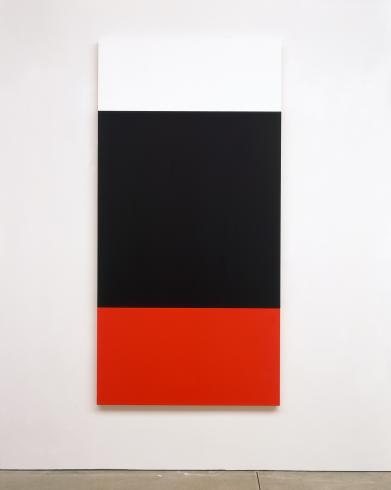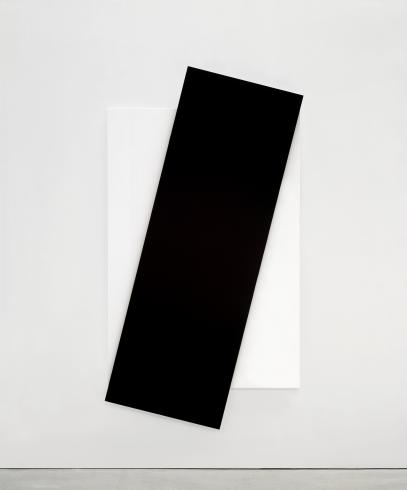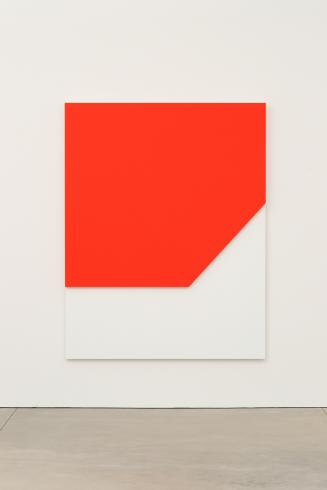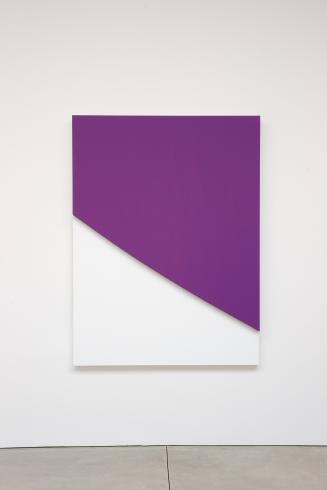 Artist Profile
Ellsworth Kelly was born in 1923 in Newburgh, New York. From 1948 through 1954 he lived in Paris, where he was influenced by both classical art history and European modernists including Pablo Picasso and Paul Cézanne. By 1949 he abandoned figuration and easel painting and adopted abstraction, first by experimenting with collages and eventually by developing his signature vocabulary of simple shapes in a spectrum of colors.
He settled in New York in 1954 during the heyday of abstract expressionism, but he was not interested in the movement's gestural and expressive language, wanting instead to present the painting as an object free of brushmarks and content. In the late 1950s and the early 1960s, Kelly was among the first artists to discard the conventional square or rectangular painting format and create irregularly shaped canvases. In 1970, Kelly moved to rural Spencertown, New York, where he lives and works today. 
Throughout his career, Kelly has also produced outline drawings of figures and plants, lithographs with striking color combinations, and wood, steel, and bronze sculptures that appear almost two-dimensional. The Phillips Collection commissioned Kelly to create a site-specific sculpture for the museum's Hunter Courtyard, opened in 2006. Mounted at an angle, Untitled is a large-scale bronze curve, floating weightlessly on the courtyard's west wall.
Kelly's art has been featured in countless solo exhibitions, including major retrospectives at the Museum of Modern Art (1973), the Whitney Museum of American Art (1982), and the Solomon R. Guggenheim Museum (1996). Kelly has created commissions for the UNESCO headquarters in Paris; Lincoln Park in Chicago; the United States Holocaust Memorial Museum in Washington, D.C.; and the Modern Wing of the Art Institute of Chicago. He continues to show widely, with exhibitions in 2013 at the Barnes Foundation in Philadelphia, the National Gallery of Art in Washington, the Museum of Modern Art in New York, and the Detroit Institute of Arts.