Intersections: Tayo Heuser
Pulse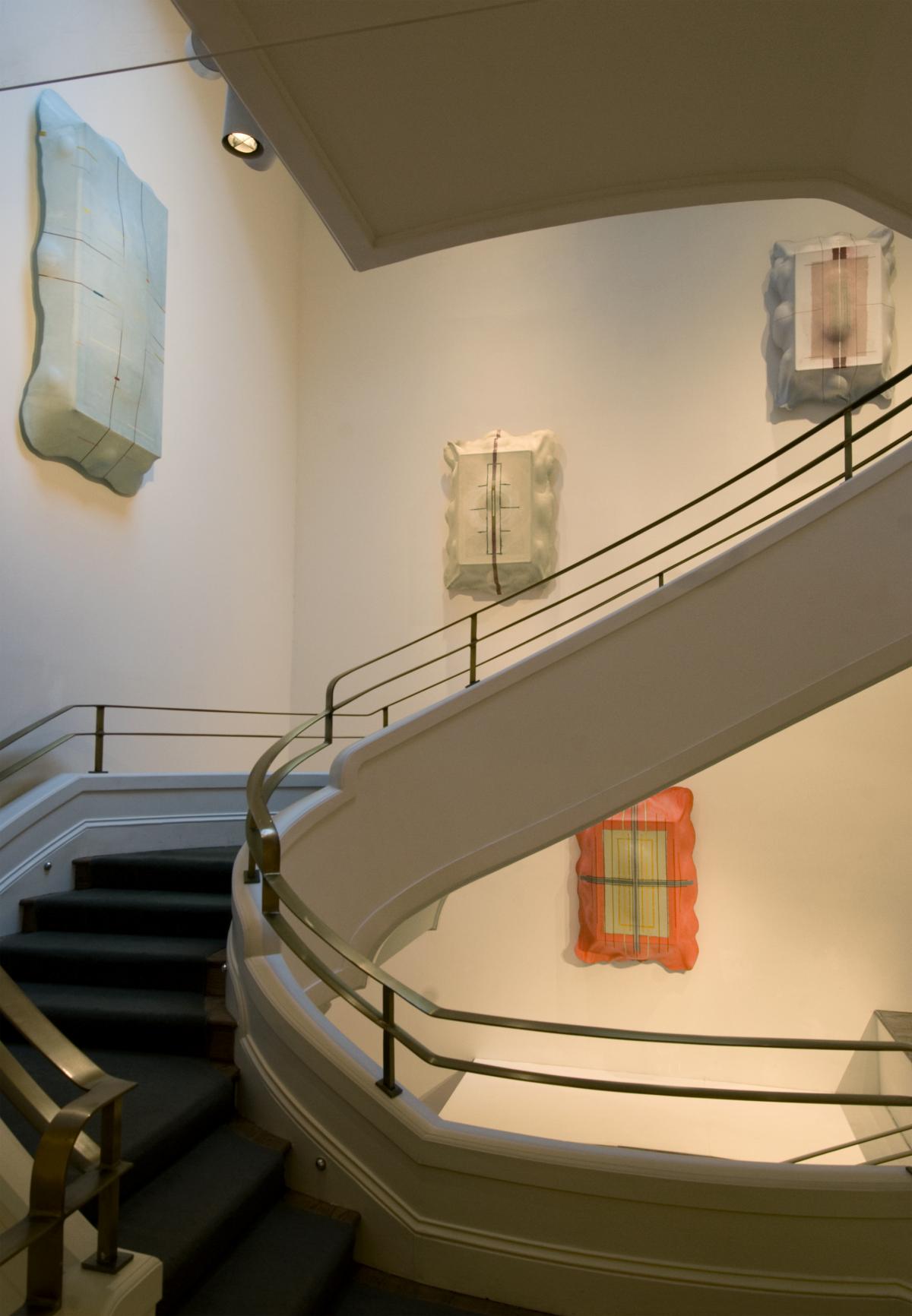 Tayo Heuser's sculptural installation, Pulse, is created in response to Mark Rothko's paintings in the Rothko Room, and with the architecture of the stairwell in mind. It engages the properties of the site in a way that resonates with the light and quietude of the paintings. Heuser aims to capture the luminosity and inner force of Rothko's surfaces—a mixture of joy and tragedy, delight and sorrow, silence and vigor—and translate them into three-dimensions.
Suggesting breathing, as an elemental biological function and a sign of life, Pulse also suggests a frame of mind, or a state of being in perpetual becoming. The title recalls Rothko's own notion of "breathingness," a term he coined to describe the plasticity, expansion, and depth behind his color-field planes. To render the implied depth of Rothko's painting in three-dimensions, Heuser has produced paper forms of slightly different shapes and sizes that follow the spiral flow of the stairway. Seemingly buoyant, they evoke inhaling and exhaling, or, as Rothko would say, breathingness.
Tayo Heuser was born in Washington, D.C., and grew up in Africa and Europe. She received her BFA from the Rhode Island School of Design in Providence, R.I., and her MFA from Vermont College, in Montpelier, Vt. Her work has been exhibited nationally and internationally, most recently at the Center for Contemporary Non-Objective Art and H29, both in Brussels, and Margarete Roader Gallery in New York City. Heuser's work is in numerous public and corporate collections.
---
Intersections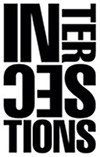 Intersections is a series of contemporary art projects that explores—as the title suggests—the intriguing intersections between old and new traditions, modern and contemporary art practices, and museum spaces and artistic interventions. Whether engaging with the permanent collection or diverse spaces in the museum, the projects suggest new relationships with their own surprises.
Many of the projects also riff on the nontraditional nature of the museum's galleries, sometimes activating spaces that are not typical exhibition areas with art produced specifically for those locations. 
Intersections is supported by Phillips International Forum members.