Intersections: Barbara Liotta
Icarus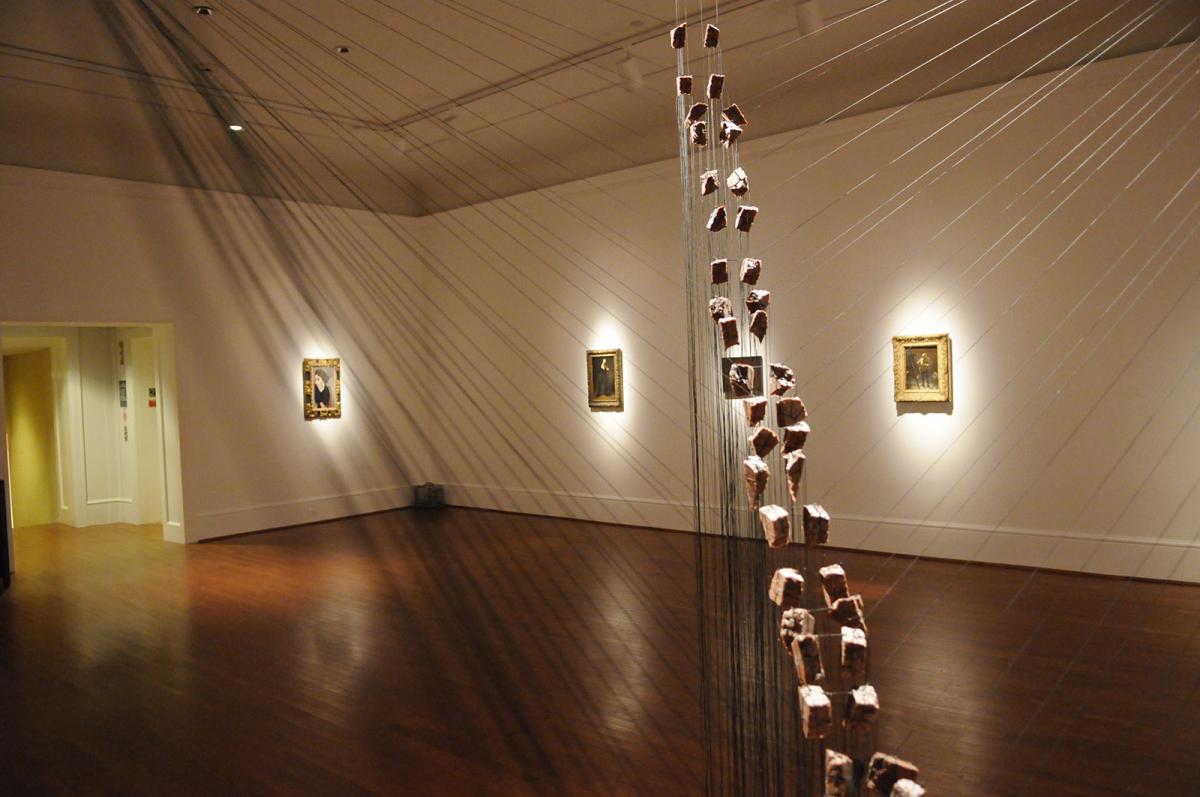 Barbara Josephs Liotta's Icarus rises from floor to ceiling. Made of black lift-cords (the resilient, synthetic material used for venetian blinds) and red granite, the piece is conceived as a portrayal of human energy and inner strength, or as a symbol of flight, aspiration, and hope, rather than as a portrait of the mythological Greek figure whose name it bears.
Icarus interacts with the space it occupies and with viewers, whose movements set the cords in motion, altering the stillness of the installation. "My work is rigorous, stripping away the superfluous and the decorative," says Liotta. "I strive for a sort of essence, a clarity that will allow the work grace but not prettiness, rhythm but not contrivance, balance but not inertness. I strive to animate, not merely inhabit a space."
In Icarus, as in Liotta's other sculptural installations (Ascent, for example, illustrated here), organic material in the form of shattered stones refers to the eternal power of natural matter. The weight of the raw stones contrasts with the delicacy of the strings by which they are suspended. Their verticality evokes bodily presence or human posture of dignity, stamina, and grace. Brought together, stones and strings speak to the law of gravity, as well as to a human will to beauty and nobility. "The cords carry each rock with a slight vibrato as a musician plays a string instrument," says Liotta.
Icarus is shown with portraits from the permanent collection, including Eugène Delacroix's Paganini (1831), Honoré Daumier's, The Painter at His Easel (c. 1870), Chaim Soutine's Woman in Profile (1937), Amedeo Modigliani's Elena Povolozky (1917), and with Giorgione's The Hour Glass (date unknown). All these works encapsulate human form and spirit and reflect the classical humanist tradition. While Paganini and The Painter at His Easel pay homage to creative artistic endeavor, Woman in Profile and Elena Povolozky, arresting paintings in a cool palette, suggest wistful sadness and strong will. By contrast, the choice of Giorgione's The Hour Glass, depicting an old man with an hour glass and a youth playing music in an Arcadian landscape, is keyed to the poetic undertone and the lightness of being embodied by Icarus.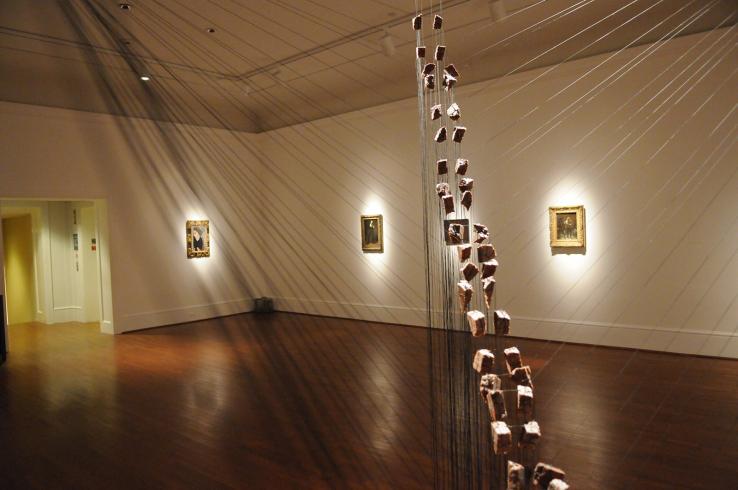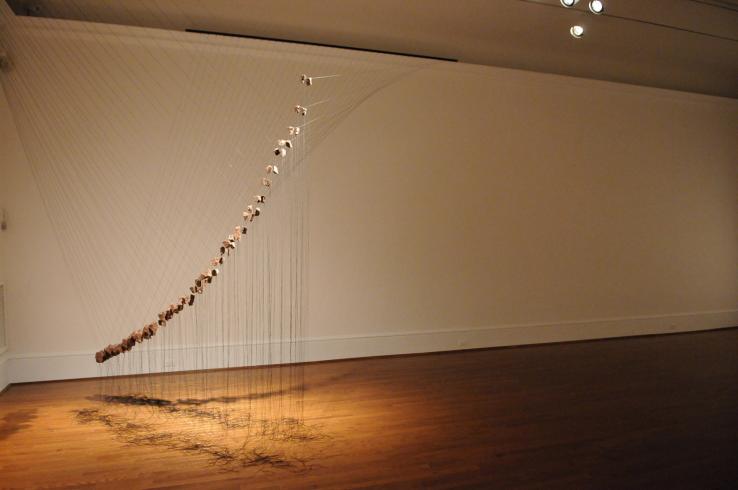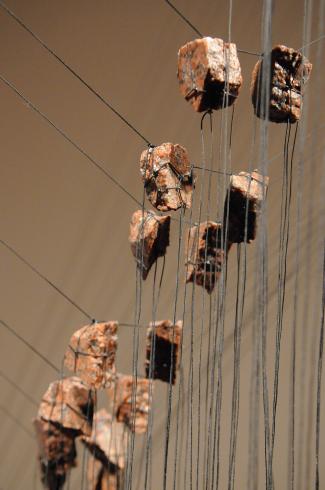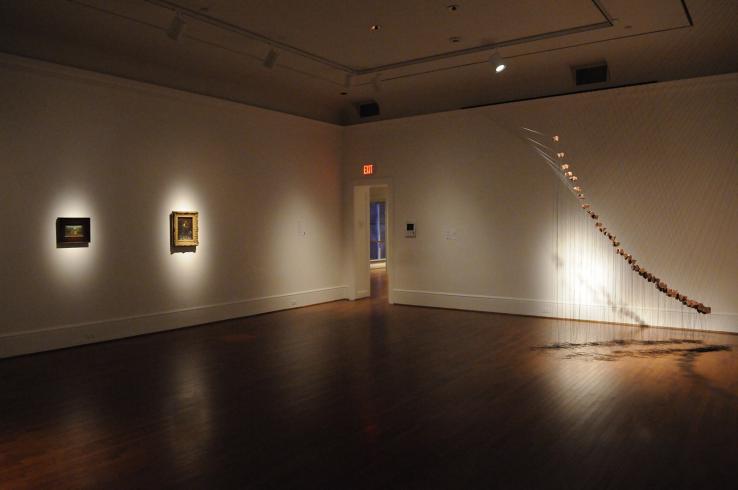 Barbara Liotta lives and works in Washington, D.C. She received her BA from Sarah Lawrence College, where she studied composition and choreography with Bessie Schönberg, a legendary teacher of modern dance. Liotta's work has been shown at the Organization of American States and the Corcoran Gallery of Art. Recent exhibitions in Washington, D.C., that have featured her work include Architecture/Sculpture and Multiplicitocracy at American University's Katzen Art Center, Collectors Select at Arlington Art Center, Idylls, at the World Bank, and installations at Reyes + Davis. Her work is in the collections of the Corcoran Gallery of Art, Heather and Tony Podesta, and Susan and Dixon Butler. Through the U.S. Department of State's Art in Embassies program, Liotta's work is also in the U.S. embassies in Albania, Ethiopia, Greece, and Kosovo.
---
Intersections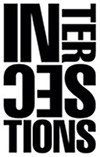 Intersections is a series of contemporary art projects that explores—as the title suggests—the intriguing intersections between old and new traditions, modern and contemporary art practices, and museum spaces and artistic interventions. Whether engaging with the permanent collection or diverse spaces in the museum, the projects suggest new relationships with their own surprises.
Many of the projects also riff on the nontraditional nature of the museum's galleries, sometimes activating spaces that are not typical exhibition areas with art produced specifically for those locations. 
Intersections is supported by Phillips International Forum members.