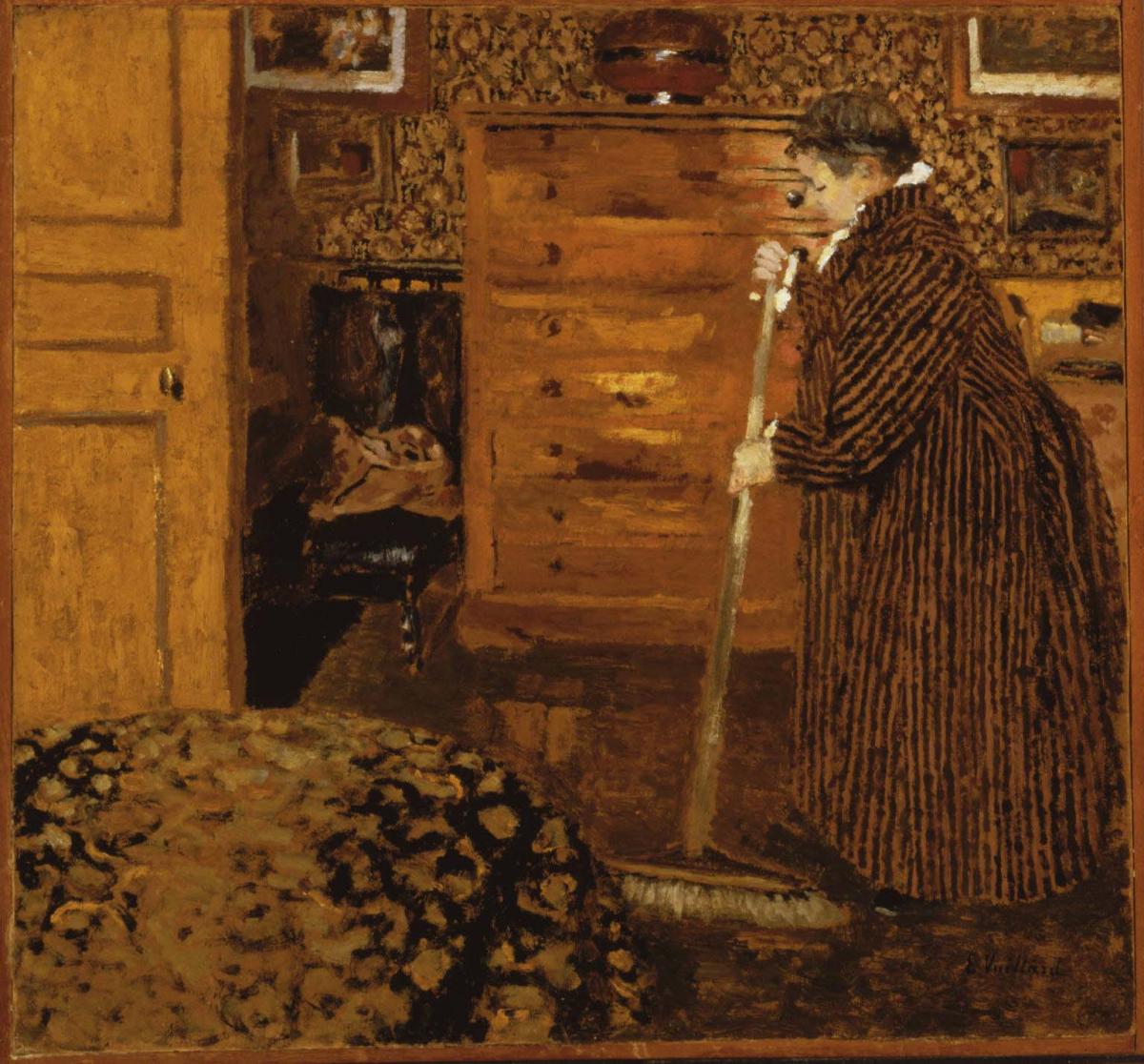 In spite of his attention to formal elements, Edouard Vuillard created a mood of intimacy and comfort, revealing with each stroke his profound sensitivity toward his subject. Duncan Phillips recognized this tendency when he wrote that "his every touch reveals him. His personality finds its consummation in what we call 'paint quality,' the indefinable visual joy of a distinguished painted surface made identical with a distinguished personal vision… It reveals spiritual essence in material substance."
Vuillard set off the figure of his mother in Woman Sweeping, by slightly altering the configuration of the patterns surrounding her form. Because her face is obscured, as it is in most paintings depicting her, the viewer concentrates less on the personality of the subject than on the intimacy of the domestic scene.
The skill of communicating emotion, called "sensibility" by Duncan Phillips, is what most attracted the collector to Vuillard's work. He admired the artist's ability to break away from the standard maxims of Nabis theory to create an individual style. "Vuillard knows there is a soul in a house and in a room," he wrote, "and in all material things which people live with and love." Phillips often displayed his Vuillard interiors in the entrance hall and front rooms of his museum so that their intimate theme would complement the domestic setting.