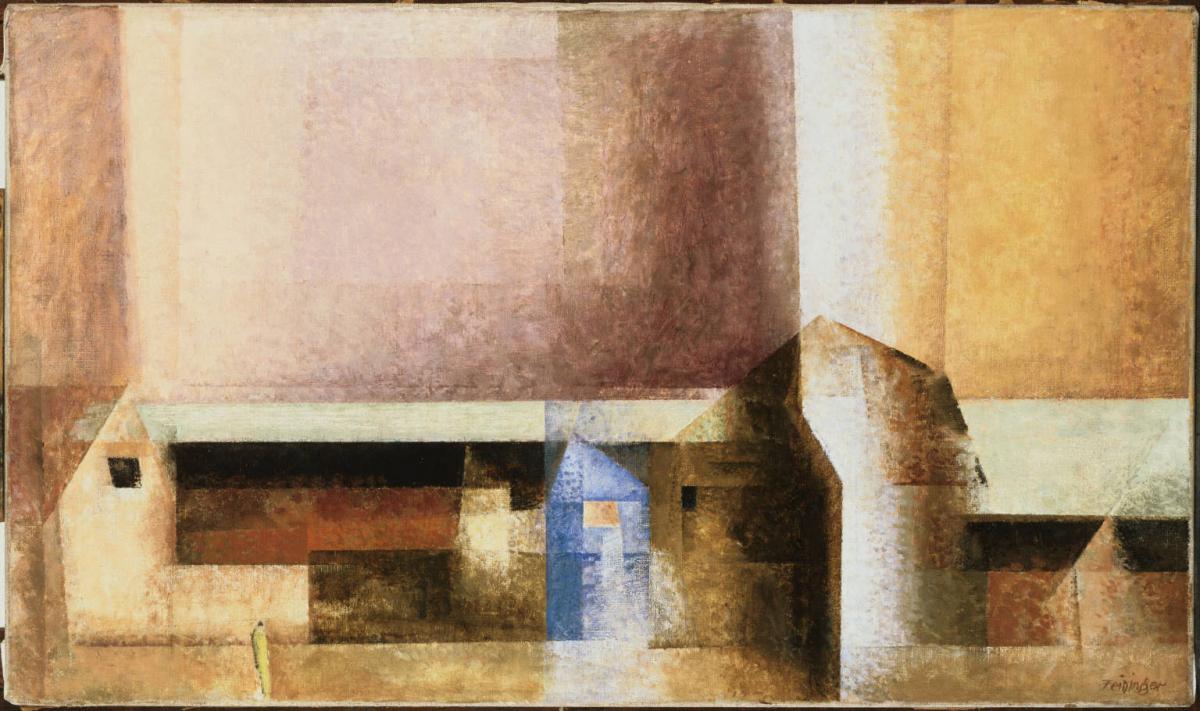 Introduced early in his career to Cubism, Futurism, and Expressionism, Feininger absorbed the basic tenets of these movements and made them the underlying foundation of his style. Village, painted in 1927, a work created during his Bauhaus period, is a summation of these experiences.
Feininger often focused on architecture, which for him served as a symbol of the spirit of man. During the 1910s and 1920s, he was especially drawn to small German villages that had maintained their medieval structure, especially those in Thuringia about which he wrote, "The villages—there must be nearly a hundred in the vicinity—are gorgeous. The architecture (you know how much I depend on it) is just to my liking. So inspiring—here and there uncommonly monumental. There are some church steeples in God-forsaken villages which belong among the most mystical achievements of so-called civilized man…."
The Thuringian town of Markwippach served as the inspiration for Village. Feininger had painted it ten years earlier, using jagged, energetic facets of yellow and blue. The dominant image in that work is the medieval church, its spire reaching toward the heavens; the surrounding humble dwellings, which lean precariously as though about to tumble out of the picture plane, appear to reflect the turmoil of the war years.
In the painting, the cubist-derived facets of space and color evoke a mood of quietude and reflection, and Feininger chose to emphasize the village square, perhaps because of its ancient enclosed design. The gabled dwellings are realized as geometric shapes with subtle transitions of color, sometimes translucent, sometimes opaque. The central doorway of rich blue provides both a formal and spiritual focus to the composition—as he often connoted blue as the color representation of spirituality. It stands boldly against the otherwise muted tones of the rest of the composition, drawing a comparison between heaven and earth.