Val-Saint-Nicolas, near Dieppe (Morning)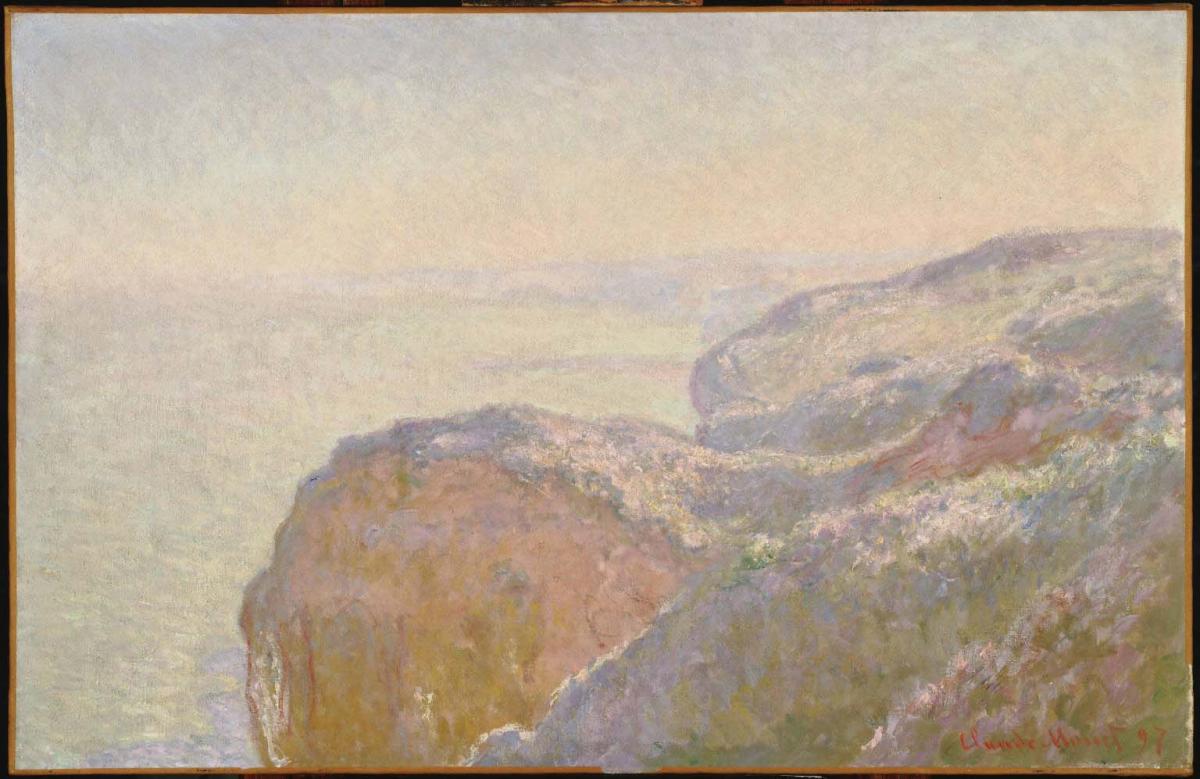 For Duncan Phillips, who acquired paintings that were representative of the artist's technique, Val-Saint-Nicolas, near Dieppe (Morning) was a perfect choice for a landscape by Claude Monet, where all of the "individualities of contour… (are) lost in the ambience of light." Phillips had searched for such a work for many years. He had purchased and eventually sold four others during the 1920s and 1930s before discovering this one, which he believed to be "one of the most beautiful Monets I have ever seen and to my surprise… not sufficiently well known."
In its realistic depiction of nature, Val-Saint-Nicolas near Dieppe reflects the northern tradition of European landscape painting on which Monet's art is based. However, Monet rejected the imaginary landscapes that were popular in fin-de-siècle France, preferring instead to create works that induced an emotional response in the viewer.
Monet's scenes of the Normandy coast from Honfleur to Dieppe, executed over a period of forty years, provide a visual chronology of his artistic development. A native of this area, he returned often to record the precipitous descent of huge cliffs into the sea below.
Val-Saint-Nicolas, as seen from the top of the bluffs above the coast of Hérons looking east towards Dieppe and the Val-Saint-Nicolas, near Dieppe (Morning).