Tunk Mountains, Autumn, Maine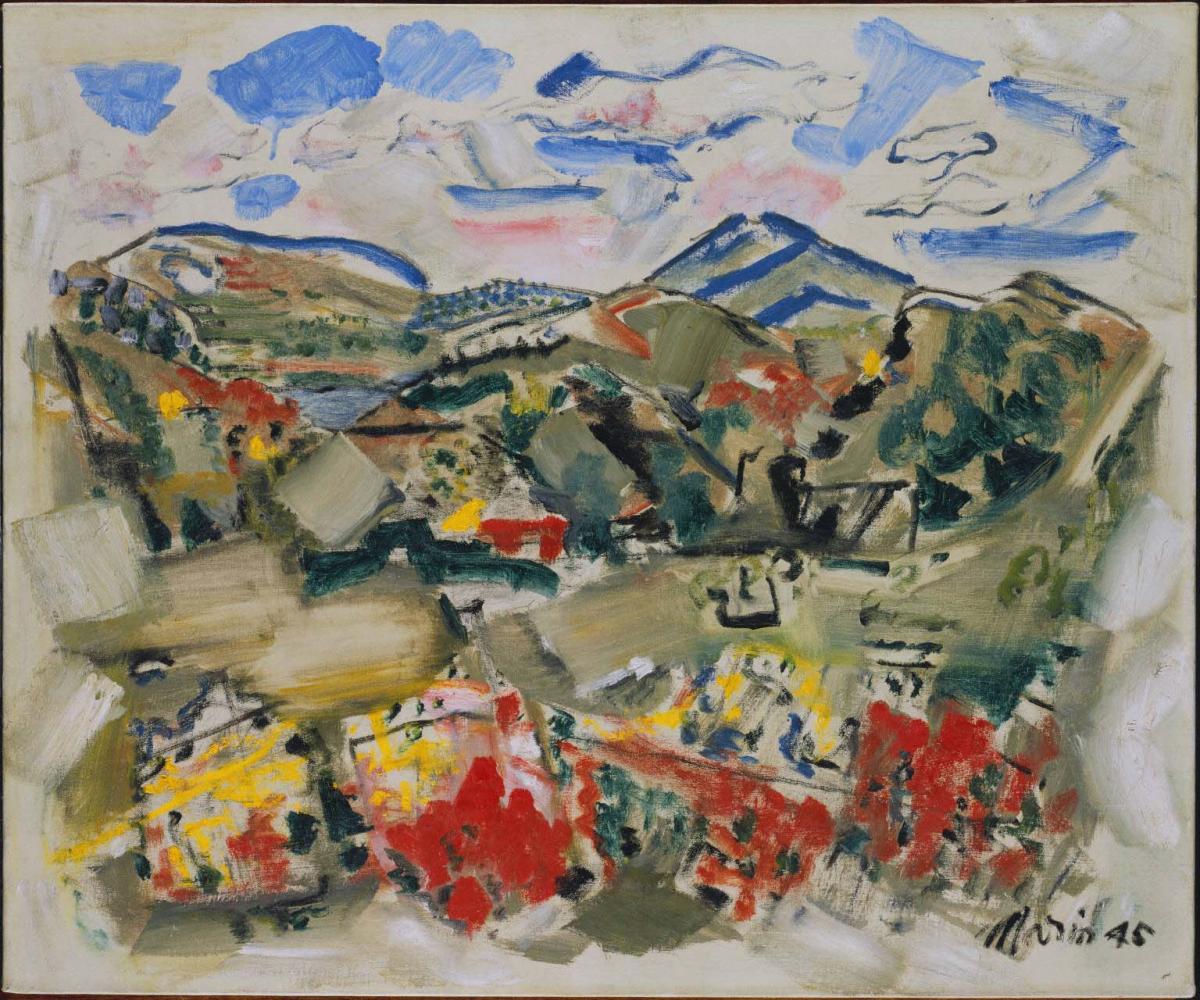 John Marin developed a unique style of painting that interpreted both the rhythms of the city and those of the countryside. After discovering the coastal areas of Maine in 1914, he split his time between New Jersey and Maine for the rest of his life.
Marin's art was rooted in the visible world, and he was sensitive to the weather and atmospheric conditions, the seasons, and geography. Tunk Mountains, Autumn, Maine illustrates the artist's ability to capture the expressive potential of oil with a tactile, painterly approach. He thinned the oil paint to create translucent washes of color, similar to watercolor paints. He used color dynamically in the composition, interspersing strong contours and planes of bright color with natural earth tones. His line is rhythmical, capturing the energy of the rugged outdoors.