Portrait of Lotte Franzos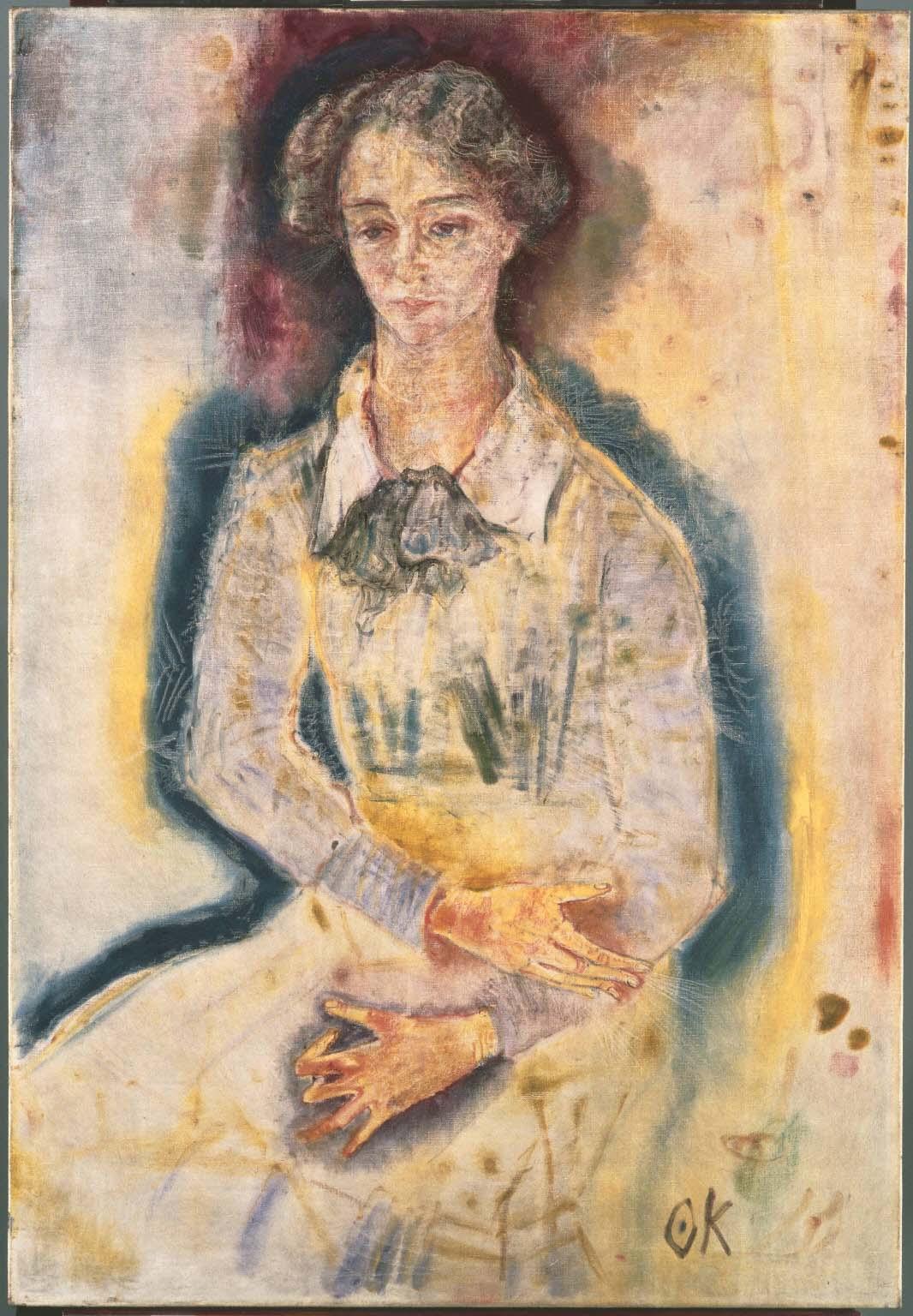 In the early years of his career as a portraitist, Oskar Kokoschka was more interested in revelatory gestures than in other external facts. In his dramatic and intense Portrait of Lotte Franzos (1881–1957), this did not sit well with the subject. Kokoschka wrote to her: "Your portrait shocked you; I saw that. Do you think that the human being stops at the neck in the effect it has on me? Hair, hands, dress, movements are all at least equally important…I do not paint anatomical preparations."
The wife of a prominent lawyer, Franzos was in her twenties when Kokoschka painted her. The tension that infuses the portrait and undercuts the elegance of her presentation comes from the conflicting impulses Kokoschka saw expressed in her nervous hands, one clutching her dress while the other seeming to want to gesture. Young Franzos was perhaps more inhibited than her modern, wavy bob and patronage of the avant-garde suggested.
Kokoschka shows her seated against an indeterminate background, surrounded by transparent blues, reds, and yellows, with much of the ground exposed. Decorative marks scratched in the thin paint radiate from the figure, blurring it like ghostly ectoplasm, as in a "spirit photograph." Kokoschka, who may have been in love with his patron, said, "I painted her like a candle flame: yellow and transparent light blue inside, and all about, outside, an aura of vivid dark blue….She was all gentleness, loving kindness, understanding."
Duncan Phillips said Kokoschka was "one of our favorite artists of the twentieth century." Phillips's view, promoted in the 1930s, that expressionism had descended from El Greco may have predisposed him to like Kokoschka's work. Kokoschka and Phillips met when the painter visited Washington, and they maintained a friendly correspondence.