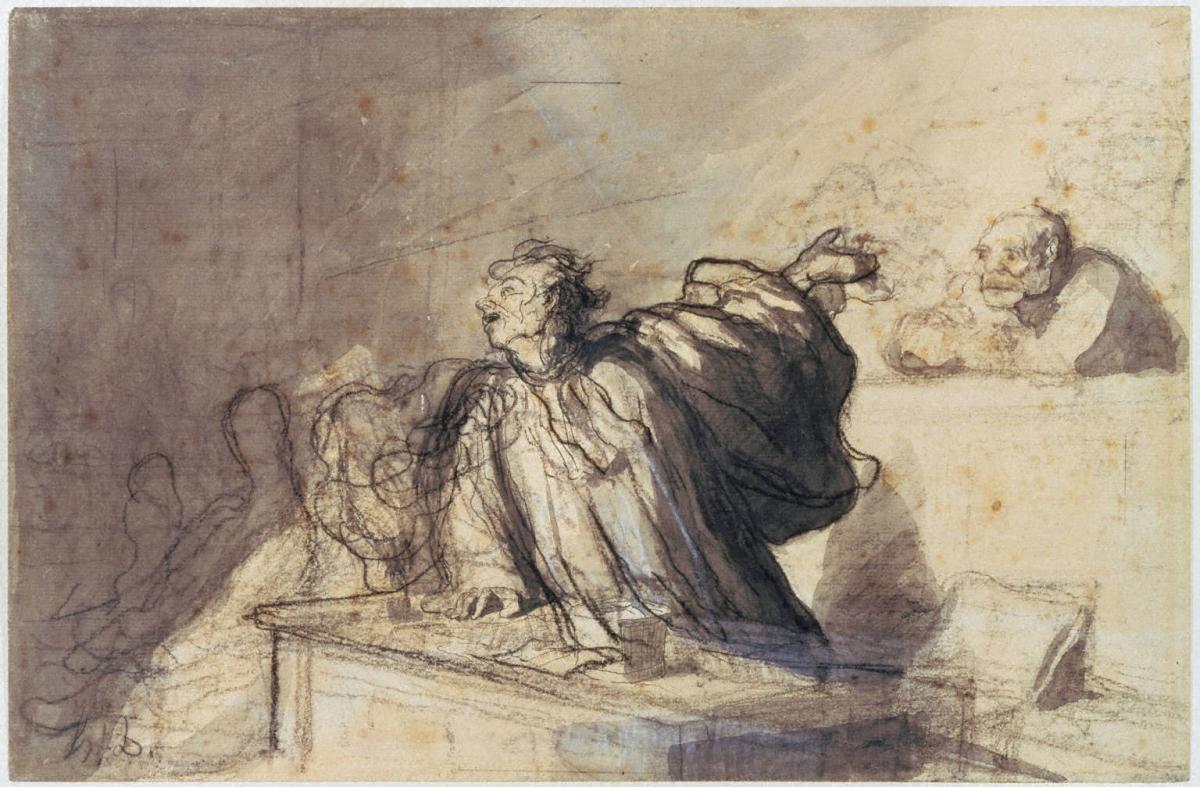 Long before acquiring Plea for the Defense in 1937, Duncan Phillips reflected on the theme: "None of his satires seem more humane, more earnestly purposeful, than those in which he withers with scorn the contemptuous carelessness of prejudiced judges or the mock emotion of a counsel for the defense, working himself up to actual tears in his appeal on behalf of the innocence of a habitual criminal."
In the present composition, which Daumier varied in several small sketches and watercolors, the lawyer and the accused man are delineated with deft, sinuous strokes in ink and chalk over wash, while a few vague silhouettes on the left suggest courtroom spectators. The lawyer's exaggerated stance, leaning on one arm and gesturing diagonally back with the other toward his client, suggests a performance and recalls a similar pose struck by the barker in The Strong Man, another painting in the collection. A bright spot of light floods the right portion of the scene, as if to underline the histrionic nature of courtroom behavior.
It has been difficult to arrive at a definite chronology of Daumier's drawings and watercolors; datable lithographs have not proven to be a reliable key to dating works in other mediums. Although Plea for the Defense has been associated with the series Les Gens de justice, published during the mid to late 1840s, it more likely dates to the early 1860s.