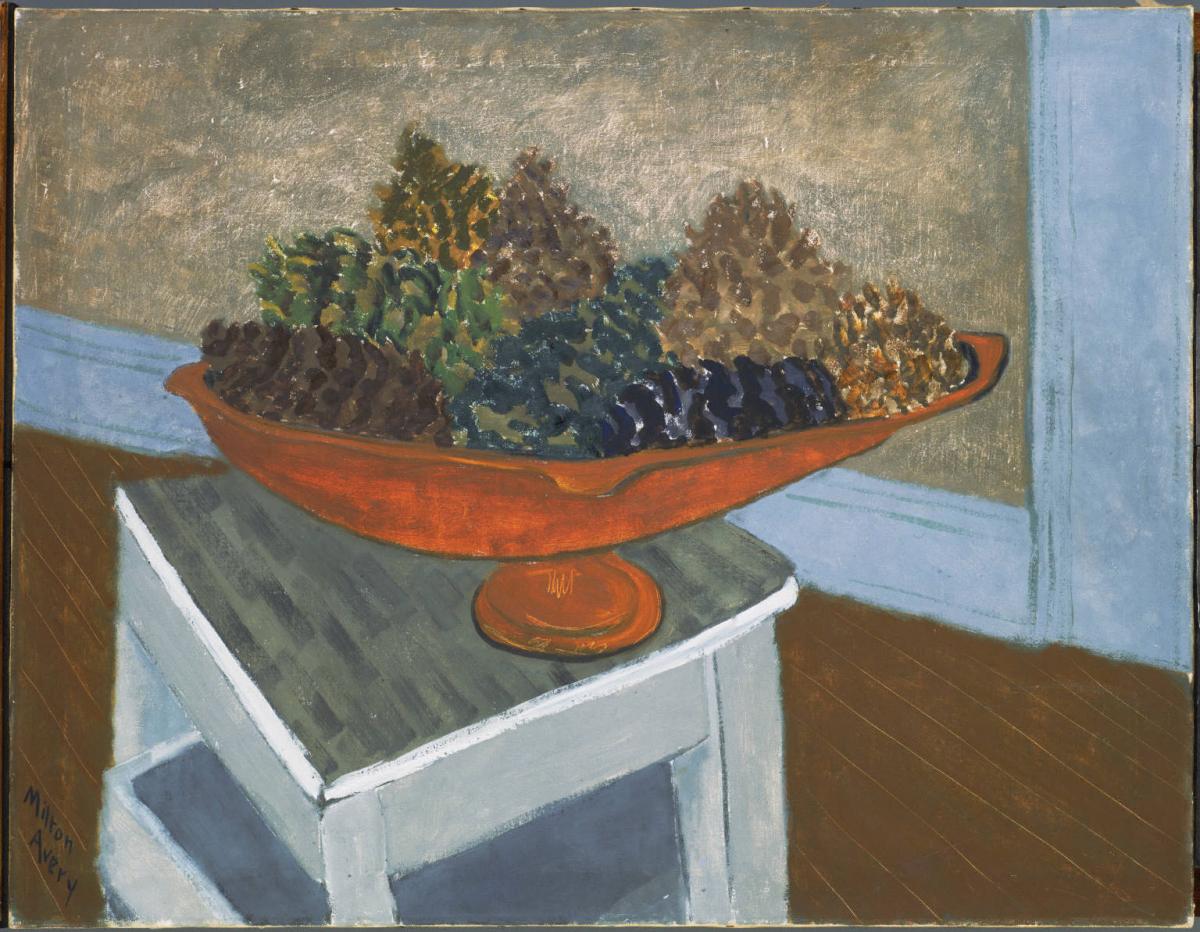 This still life was inspired by pine cones that the Averys brought home as mementos of their 1940 summer spent in Rawsonville, Vermont. This painting was created during a transitional period for Avery, who was experimenting with perspective and scale and using a wide range of colors and textures, something Duncan Phillips admired greatly in Avery's art.
The table and wood flooring in Pine Cones are depicted in dramatic, distorted perspective, which pushes them toward the front of picture plane and produces an airless, claustrophobic effect. At the same time the placement of the table pulls the composition to the left, but this movement is stabilized by the horizontal orientation and rightward extension of the oversized bowl that holds the pine cones. The naturalistic, three-dimensional treatment of the bowl and cones contrasts significantly with the flatness of the table, wall, and floor; as a result the background becomes a foil to the central still-life element, which appears to be floating in its own space.
Avery added visual interest to the painting's surface by incising the outlines of the floorboards and using thick strokes of brown, rust, and green paint to highlight the ridges of the pine cones. He orchestrated the colors within a narrow range of autumnal hues, revealing his command of subtle color relationships.
Duncan Phillips purchased Pine Cones from his 1943 Avery solo exhibition. To Phillips, such paintings reflected the artist's increased confidence and exceptional talent, as well as his mastery of color and composition. Indeed, this work foreshadows the complex, vibrant paintings of Avery's mature oeuvre.