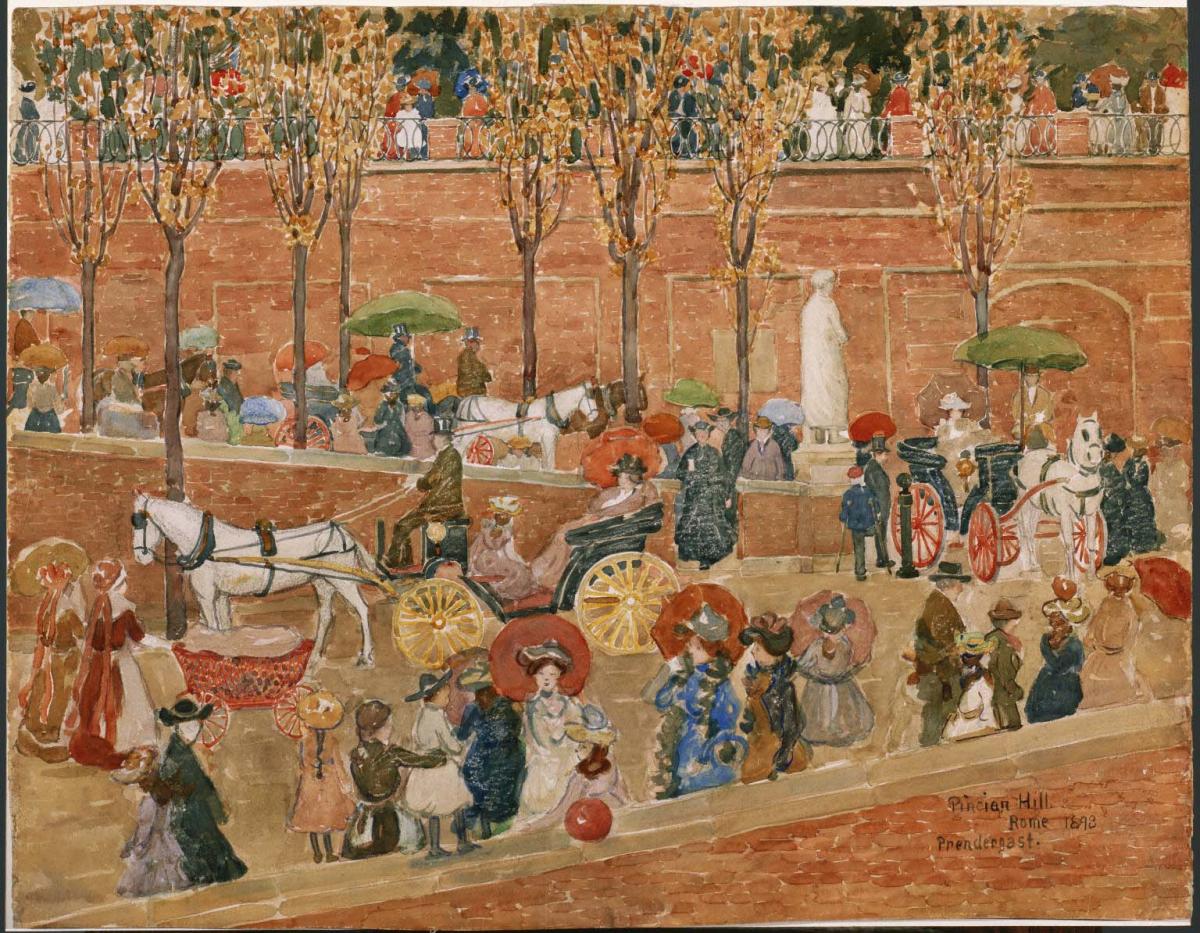 Pincian Hill, Rome, painted in 1898, is one of three watercolors that depict the same view of the fashionable promenade on Rome's Monte Pincio, a scene that attracted Prendergast during his trip to Italy in 1898–99. Carriages and well-dressed strollers mount or descend the serpentine roadway along the face of the hill; their movement and the diagonals of the road are stabilized by the row of trees and the massive horizontal brick wall in the background. The entire composition was carefully planned and tightly controlled.
The Phillips Collection version relates most closely to the Terra Museum's Monte Pincio, one of the other watercolors of this series executed the same year; the compositions vary only in a few small details. In fact, although Prendergast painted several watercolor series around this time, he seldom repeated a composition so closely. His motivation is open to speculation—he may have been responding to the request of a patron or perhaps he was enlarging and reworking the composition in preparation for his Macbeth Gallery exhibition in 1900. In any case, the subject of a colorful human parade, weaving a pattern up the surface of the picture plane, must have had a special appeal for him.
The Phillips watercolor is the larger and more finished of the two, and is probably the later work. It is executed with looser, broader brushstrokes, and, through reduction of details and overlapping figures, achieves greater clarity and simplicity. The Phillips watercolor's carefully inscribed signature, outlined figures, more organized composition, and calmer handling suggest that it is a later version based on the Terra painting.