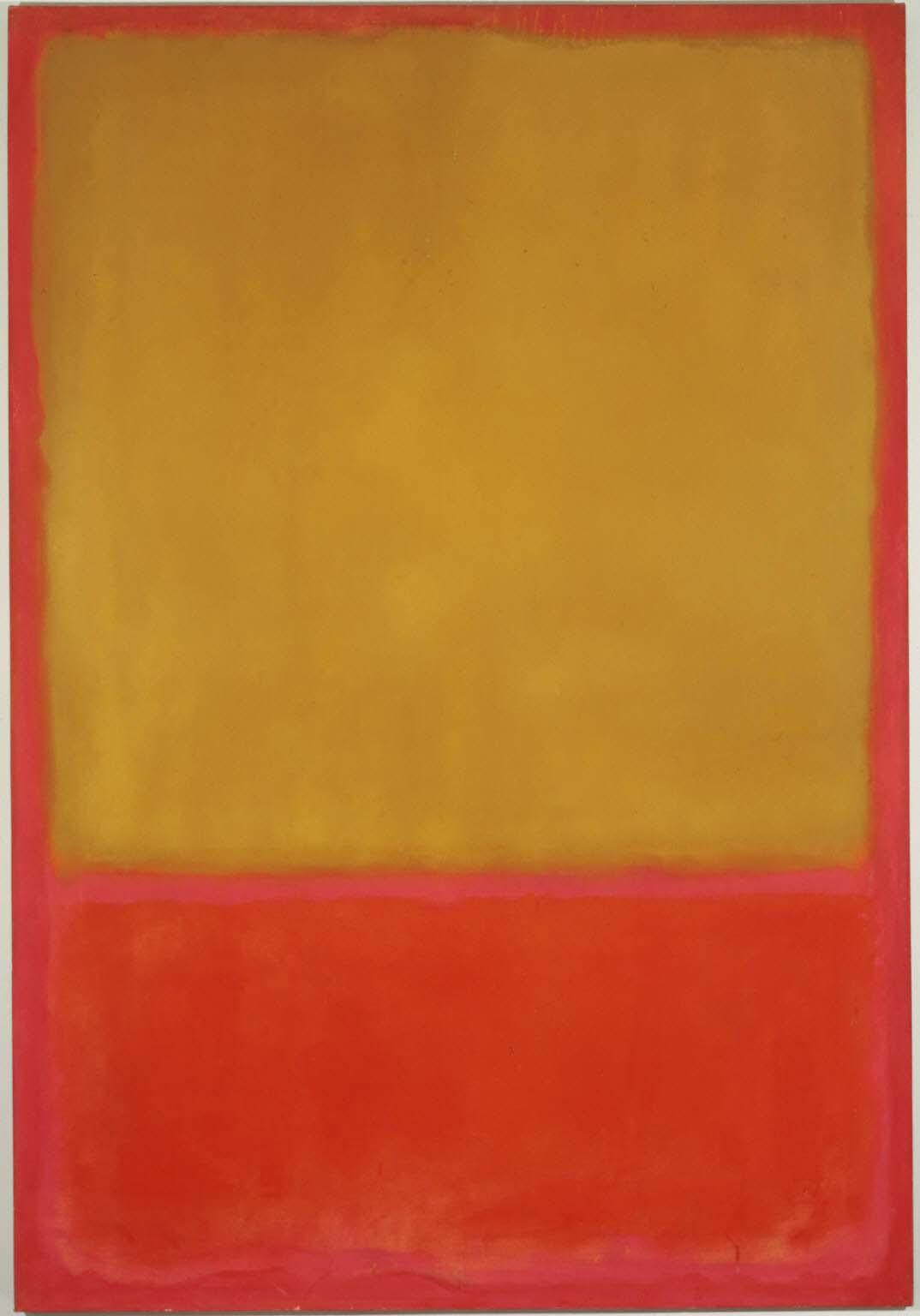 In Ochre and Red on Red, a buoyant effect is created by the blazing yellow square, which, in comparison to the darker red of its surroundings, appears to surge out of the composition into the viewer's space. Ochre and Red on Red is a fine example of Rothko's highly emotional works with its high-keyed pigments and vibrant colors.
In Rothko's compositions, colors dominate the field of vision. They are both bold and calm, heightening a mood or expression. Rothko blended and layered each color to create variations in luminosity and surface texture. The translucent underlayers of color are visible, evoking a quality of inner light. In Ochre and Red on Red, Rothko places the dominance on the warm yellow. Sitting in front of the painting, the viewer becomes enveloped in a golden shroud of warm-yellow light. As Rothko's goal was to evoke an emotion with each of his paintings, this painting produces feelings of peaceful happiness.
Rothko's mature works, such as Ochre and Red on Red, were often painted on a large scale, enhancing their dramatic effect and personal experience. In order to most effectively communicate his vision to the viewer, Rothko anxiously oversaw the environment in which his paintings were shown. He preferred that they hang separately from the work of other artists in dim lighting, their large dimensions dominating the surrounding space—all in the endeavor to thoroughly immerse the spectator in their power and enhance their mystical essence. This is the manner in which Rothko's paintings are exhibited at The Phillips Collection.