The Migration Series, Panel no. 57: The female workers were the last to arrive north.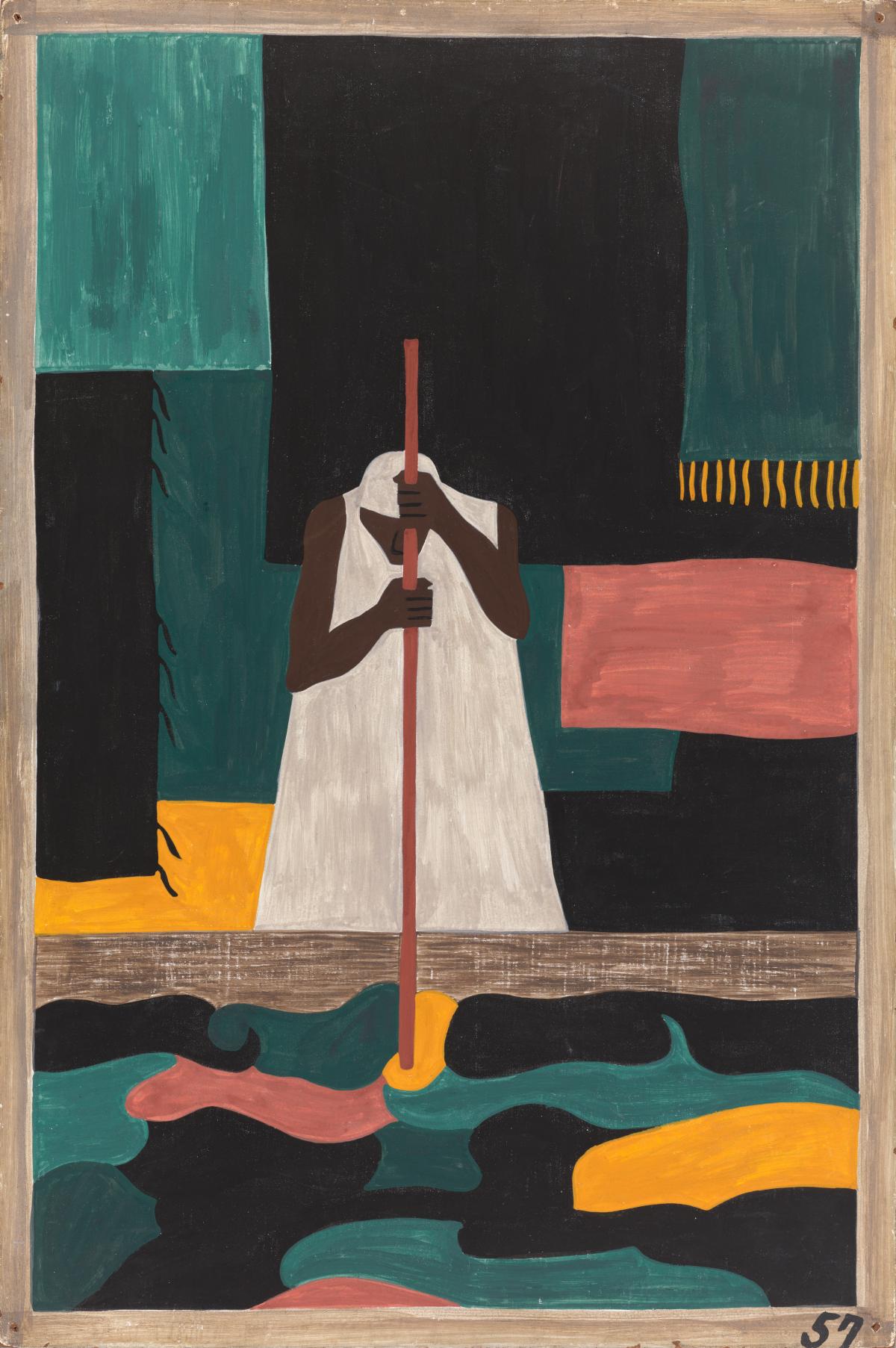 In a century when painting has shifted away from narrative, Jacob Lawrence is a master storyteller, bringing to life important historical events by drawing upon his emotional responses to them. Profoundly affected by the Harlem Renaissance of the 1920's and 1930's, he was first exposed to art in a day-care program at the Utopia House, where classes were taught by Charles Alston, later his mentor at the Harlem Art Workshop. Dissatisfied with the limited curriculum in the New York public schools, Lawrence attended lectures on black culture and exhibitions of African art at the 135th Street Public Library, the intellectual hub of the community. Lawrence's mother had hoped he would choose a career in civil service, but members of the creative community, including the poet Claude McKay and the sculptor Augusta Savage, encouraged him to become an artist.
When Lawrence began painting the Migration of the Negro in 1940, it was his most ambitious project to date, amplifying his earlier genre scenes and historical series on Toussaint L'Ouverture, Frederick Douglass, and Harriet Tubman. Broad in scope and dramatic in exposition, this depiction of blacks moving from the rural South to the industrialized North to find jobs, better housing, and freedom from oppression was a subject he associated with his parents. The artist recalled hearing how newly arrived families would receive a helping hand: "The people in the neighborhood would collect clothes for these newcomers and pick out coals that hadn't completely burned in the furnace to get them started."
Funded by the Rosenwald Foundation, Lawrence began to research the subject in 1939 at the 15th Street Public Library. After many months of reading and taking notes, he made sketches for the series. Gwendolyn Clarine Knight, his future wife, helped him identify memorable scenes and assisted in gessoing the panels and writing the inscriptions. Enthralled by the fourteenth- and fifteenth- century Italian paintings at the Metropolitan Museum of Art, Lawrence used their medium – tempera – with a craftsman's mastery. To keep the colors consistent, he placed the panels side by side and painted each hue onto all the panels before going on to the next color.
A seminal work in twentieth- century art, it was a manifestation of Lawrence's ethnic pride and his desire to reveal events that he felt should be known: It was… so much a part of my life. I became conscious of these things when I was eight of nine years old, and this consciousness remained, and this is what you see in the Migrations." The Phillips Collection has thirty panels (the odd numbers – The Museum of Modern Art in New York has the even numbers), in its collection.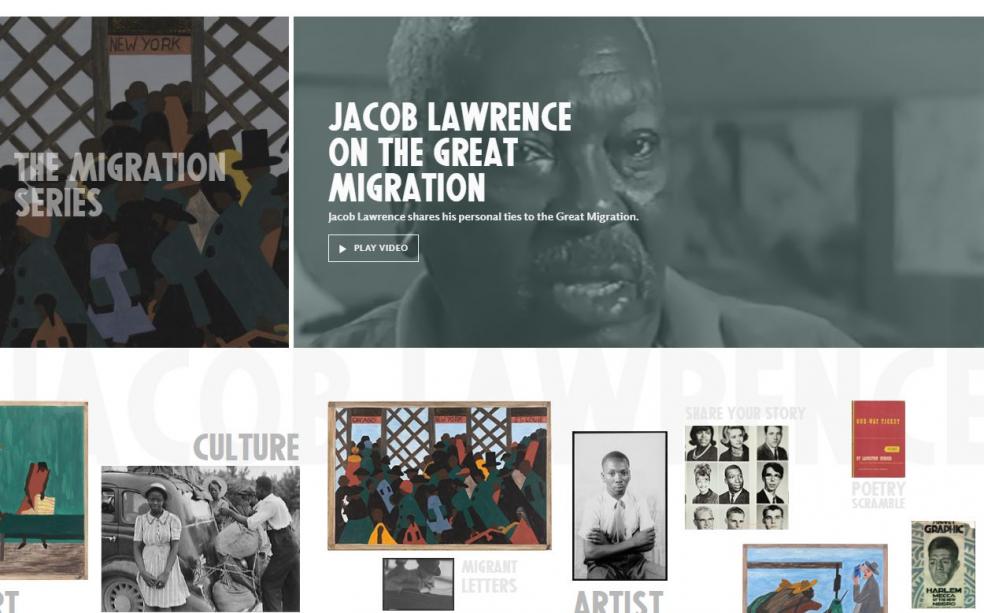 Learn more about Jacob Lawrence's Migration Series