The Migration Series, Panel no. 25: They left their homes. Soon some communities were left almost empty.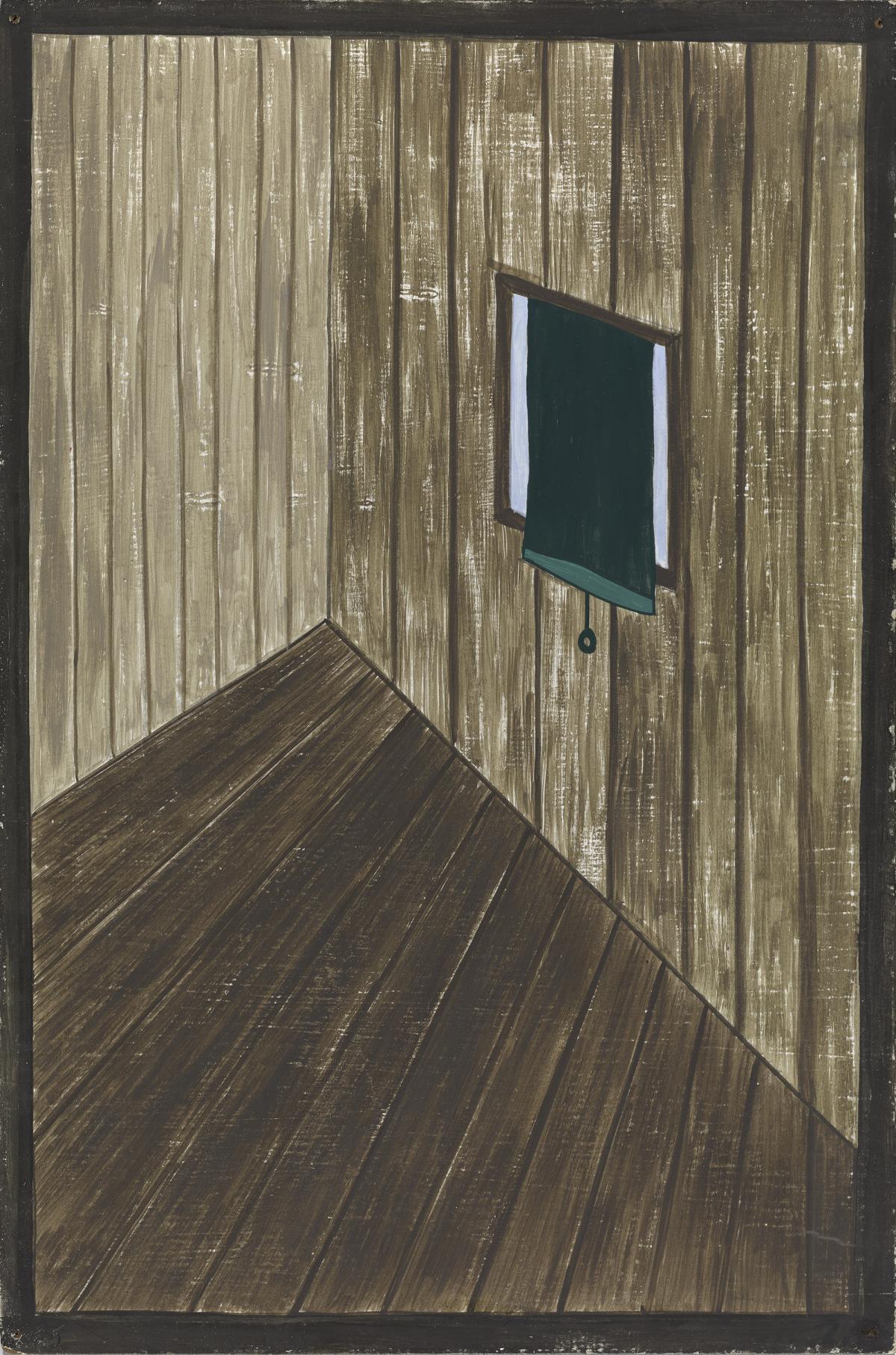 Excerpts taken from Elizabeth Hutton Turner's interview with Jacob Lawrence, October 1993, transcript in The Phillips Collection Archives:
Jacob Lawrence: I think this is one of the several paintings, very few, maybe two or three, where we don't have a figure, a family, a father, a mother, children. So this particular painting represents an emptiness, a void that has occurred or [is] about to occur, and in the technical terms, I begin to explore the medium. I explored more by using a dry brush technique over the surface. I've become very fascinated with the element of linear perspective moving deep into space not only through value but through the manipulation of the linear or the line, the contrast of the very dark area of the window. I guess this could almost represent people moving out into an unknown situation, unknown psychological situation, moving from something that's protective into something that you don't know what's out there, what exists. And I think that's the reason for the dark color value.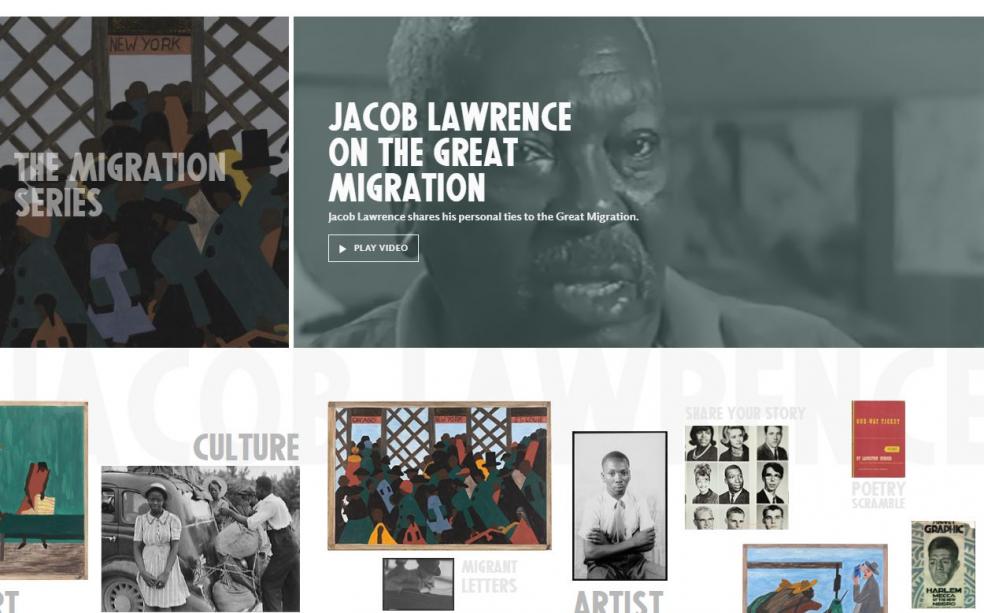 Learn more about Jacob Lawrence's Migration Series