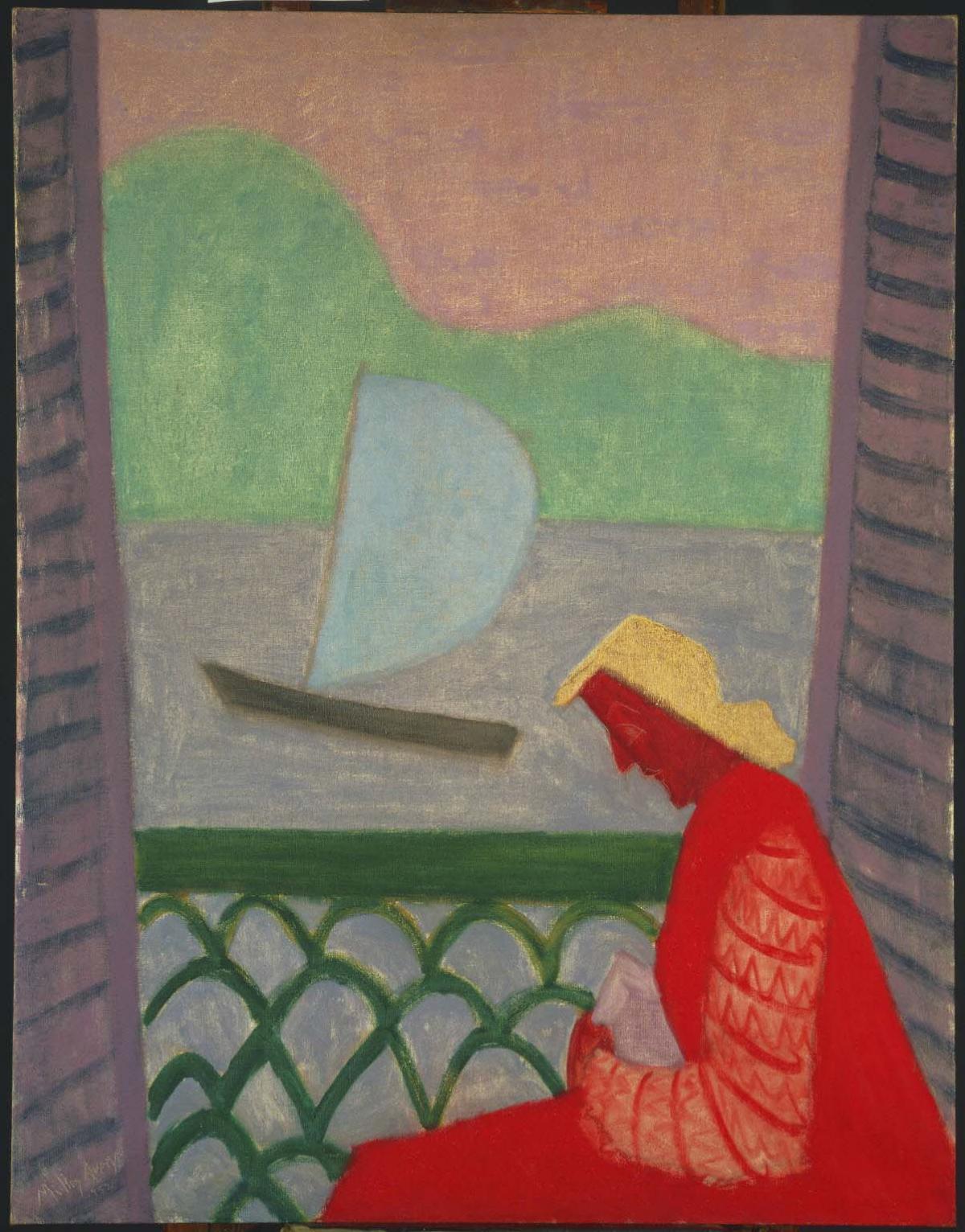 March on the Balcony portrays Avery's 20-year-old daughter, March, reading on a balcony at St. Tropez, a stop on the family's 1952 trip to Europe. The scene was sketched in France and painted after Avery's return to New York. It represents the artist's mature style in which the elements of the composition are depicted as flat, matte color-shapes. Here, linear detail is minimized and brushstrokes de-emphasized in order to focus upon the effect of pure color.
The sun-drenched, vibrant hues of the French Riviera and the theme of the open window revealing space beyond an intimate interior had been painted earlier by French artists such as Matisse and Bonnard, both of whom Phillips collected with great admiration. In Avery's version, the shutters and intricate balcony frame three sides of the scene, enclosing March in a tight foreground space, while the open window displays a flattened, stylized vista of the sea. The figure serves less as a representational element than a compositional one. Therefore, the accurate recording of her features was not essential; spare, incised lines alone define her eyes and mouth.
March on the Balcony is especially arresting for its Matisse-like contrasts of color: free and arbitrary in the depiction of March's face as dark red; her hair, which Avery usually painted brown, as bright yellow; the balcony as green; and the shutters as purple and blue. The dark, intense colors suggest shade and emphasize the cool interior, while the bleached, subtle tones of the sea and landscape beyond evoke the airiness and light of the French Riviera.