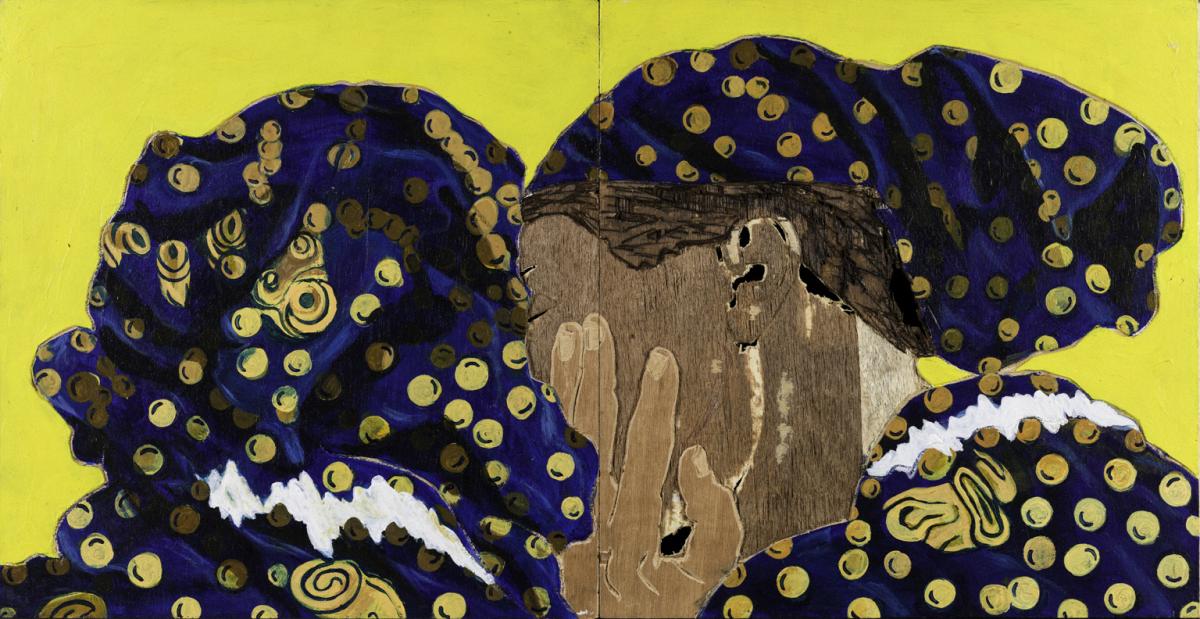 Kinshasa is a megacity of multiple identities. Perched above the Congo River, it was originally Léopoldville, capital of the Belgian Congo, sharply divided between grand colonial boulevards and a vast, informal cite for the indigenous population. Following independence, the hopeful era of Patrice Lumumba was swiftly extinguished by Mobutu Sese Seko's corrupt dictatorship. For thirty years, Mobutu's failure to provide services bred a culture of débrouillez-vous (fend for yourself); the city's popular nickname shifted from Kin la belle (Kinshasa the beautiful) to Kin la poubelle (Kinshasa the trash can). Despite many challenges, Kinshasa is renowned as dynamic and creative: the birthplace of Congolese rumba, of the sharp-dressing sapeur subculture, and of the "Popular Painters," who have narrated Congolese experiences in frank, comic strip style vernacular modernism. Kinshasa's street scene is matched by a rich intellectual culture; it is home to one of Africa's oldest art schools, the Académie des Beaux-Arts. Aimé Mpane is a son of this city. An Académie graduate, he has anchored his work, conceptually and materially, in Kinshasa's complex realities.
Mapasa consists of two square wooden panels painted in a deep, primary palette that recalls the graphics of Kinshasa's street painters. Where the latter strive for clarity, however, Mapasa is enigmatic: on a vivid yellow ground are two intermingled figures. An oblique face is hacked out of the wood's layers; some gouges are so deep that small holes gape. This is a familiar mode for Mpane, who uses such squares to create three-dimensional portraits roughly hewn from plywood's manufactured layers. Mpane has spoken explicitly of the material correspondence of plywood with skin, the tonal subtleties of the former mirroring the complexities of the human epidermis and condemning racism's false reductions. Plywood, however, also connects to Mpane's hometown, where it is ubiquitous in informal housing. Its mobilization here gestures toward Kinshasan resourcefulness; the most functional of materials is repurposed to bring to the fore questions about Congolese history and identity.
Mpane's method is as significant as his material. He carves plywood with an adze, a historic woodworking tool used across African for both practical and ceremonial purposes, and widely collected by European colonial ethnographers. The adze does violence to the wood's surface. In early series, such as Ici on creve (2006–8), that violence spoke explicitly to the recent and historic suffering of Kinshasa's population. In Mapasa, however, the adze's attack does not reveal a face. Unlike the subjects of Mpane's earlier work, Mapasa's subjects turn away. They resist being seen, even as the adze hacks at an ear. Mapasa is the Lingala word for "twins." As in other African societies, twins have historically held special status in the Lower Congo. In the BaKongo worldview, twins are sacred; they possess the powers of the bisimbi spirits and can communicate between earthly and ancestral realms. They are a mixed blessing: burdensome in the nourishment they require, yet revered as a phenomenon, as one entity in two. Mpane paints bold, graphic drapery to cloak his twins as one. The adze reveals a limited profile, whose hand further shields shared secrets. In the inaccessibility of its subjects, Mapasa speaks to Mpane's interest in refuting simplistic, primitivizing stereotypes of his homeland. It revels in the complexities of Congolese society, complexities that are only amplified by the humility of the material into which they have been carved.
Text by Kate Cowcher, adapted from Seeing Differently: The Phillips Collects for a New Century (The Phillips Collection in association with Giles, 2021)