Large Dark Red Leaves on White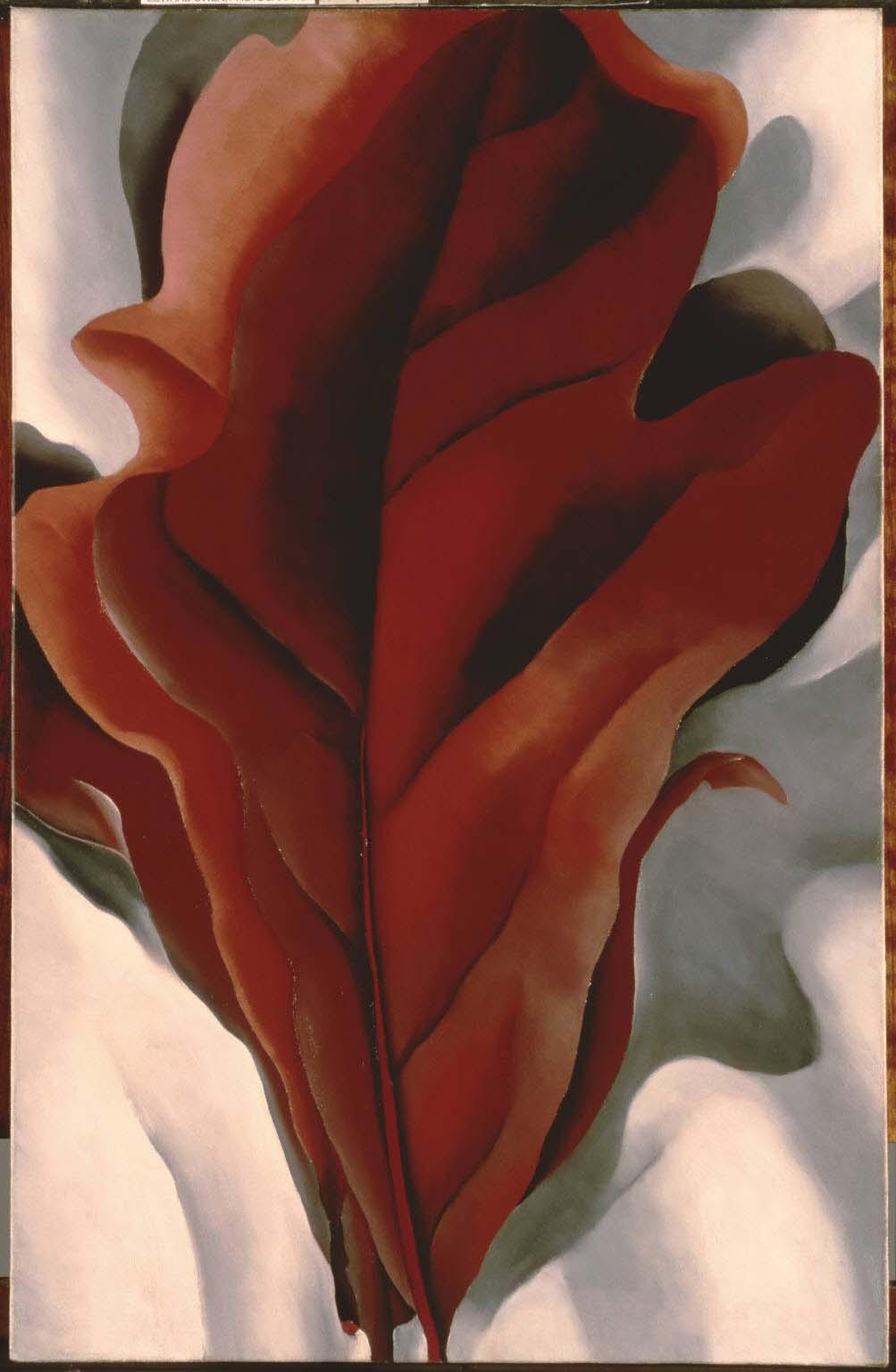 Large Dark Red Leaves on White was painted early in Georgia O'Keeffe's career. It reveals her synthesis of painting and modern photography, especially the work of Paul Strand and Alfred Stieglitz, which provided her with ideas about cropping, fragmentation, and enlargement, as well as new subject matter. Here, she experiments with magnifying the central image, which fills the entire canvas. The result of O'Keeffe's dispassionate observations, Large Dark Red Leaves on White is both coolly distant and psychologically intense.
O'Keeffe herself stated that objective painting and abstraction could not be separated. Large Dark Leaves on White is an example of the core of O'Keeffe's art: a fusion of objectivity and abstraction as a means of expressing her inner emotions. The large dark leaf forms are upright within an abstract setting; the deep red tones contrast with the silvery gray and white hues of the surrounding shapes, placed in an ambiguous space, both supporting and encroaching on the central motif—the leaves.
The main source of inspiration for her characteristic style is most closely linked to her training under Arthur Wesley Dow, whose theories emphasized the importance of simplifying and isolating form to reveal its essence. O'Keeffe famously wrote in 1922, "Nothing is less real than realism. Details are confusing. It is only be selection, by elimination, by emphasis that we get at the real meaning of things."