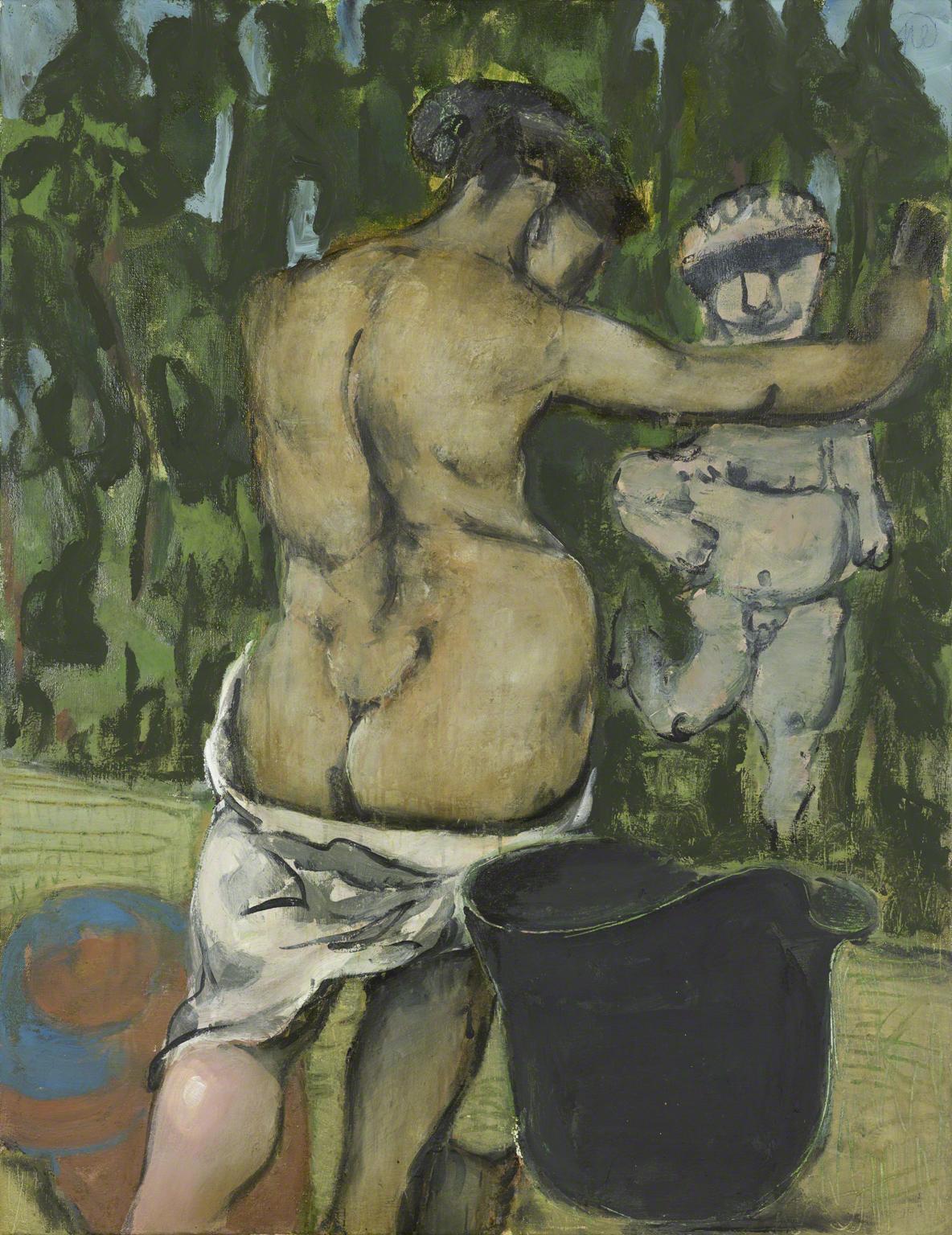 Markus Lüpertz, a true titan of contemporary German art, emerged from the darkness of Germany after World War II. Unlike his postwar peers, Lüpertz did not abandon figuration, and in the early 1970s he embarked on his most controversial paintings, which prominently featured German military motifs. The Stahlhelm, the steel helmet worn by the German soldiers since World War I, occupies center stage in many of his early paintings, and reappears in paintings he has made since 2000, which are inspired both by Nicolas Poussin's Et in Arcadia Ego and Alain Resnais's 1961 film L'Année derniere a Marienbad (Last Year at Marienbad). Poussin's painting depicts the moment when, according to Pliny the Elder, the art of painting was first discovered, but it is also a reminder that death rules even in Arcadia, the idyllic, unspoiled paradise praised by Virgil. Resnais's enigmatic, highly stylized film set in a fictional hotel and shot in various formal gardens in Germany, depicts actors and classical statues almost indistinguishably.
The connection between art and death made by Poussin is given a German slant by Lüpertz in paintings such as Kassandra I (2013) by juxtaposing a classical figure with a German military helmet in an Arcadian landscape setting. The central figure in Kassandra I is a partially draped female nude assumed to be Cassandra, the prophetic Trojan princess who not only foretold the fall of Troy but also her own death. Her figure is a faithful copy of Gustave Courbet's The Bathers, based in turn on an 1853 photograph of a female nude model by the Parisian photographer and lithographer Julien Vallou de Villeneuve. In front of Cassandra and to her right is the ubiquitous green steel helmet, oversized and upturned, which now functions as a decorative vessel. Facing Cassandra is a child-sized nude male, reminiscent of antique statues of Bacchus, like the one in the collection of the J. Paul Getty Museum (Infant Bacchus, 1st century AD).
Cassandra had received a gift of prophecy from the god Apollo in exchange for sexual favors, but after she rejected his advances, he condemned her to be forever disbelieved. Lüpertz here seems to draw a comparison between Cassandra's cursed prophetic gift and the gift of the artist to compel us to see representation as mere abstraction. Lüpertz insists that "in painting the truth can only be the canvas, the paint itself."[1]
Of all living painters, Lüpertz resembles most closely what in German is called a Künstler-Philosoph, an artist-philosopher. The term was first used by the German philosopher Friedrich Nietzsche with regard to his vision of art as metaphysical activity. For Nietzsche, art and philosophy are thus intertwined. He once said that "in all of philosophy, what is missing until now is the artist."[2] Lüpertz, who in his paintings and writings refers frequently to Nietzsche, has insisted that there is a distinction between philosophers and artists: the former question the world, the latter question themselves. Yet, like Nietzsche's expanded vision of art, Lüpertz's paintings straddle the Apollonian and the Dionysian, the idealized world of representation through form and beauty on the one hand, and the contradictions and pain of human existence on the other.
1. Markus Lüpertz, Der Kunst die Regeln geben: Ein Gespräch mit Heinrich Heil (Zurich: Amman Verlag, 2005), 30.
2. Friedrich Nietzsche, "Nachlaß", in Kritische Studienausgabe, ed. G. Colli and M. Montinari (Munich: Deutscher Taschenbuch Verlag, 1999), 13: 14 [170].
Text by Klaus Ottmann, adapted from Seeing Differently: The Phillips Collects for a New Century (The Phillips Collection in association with Giles, 2021)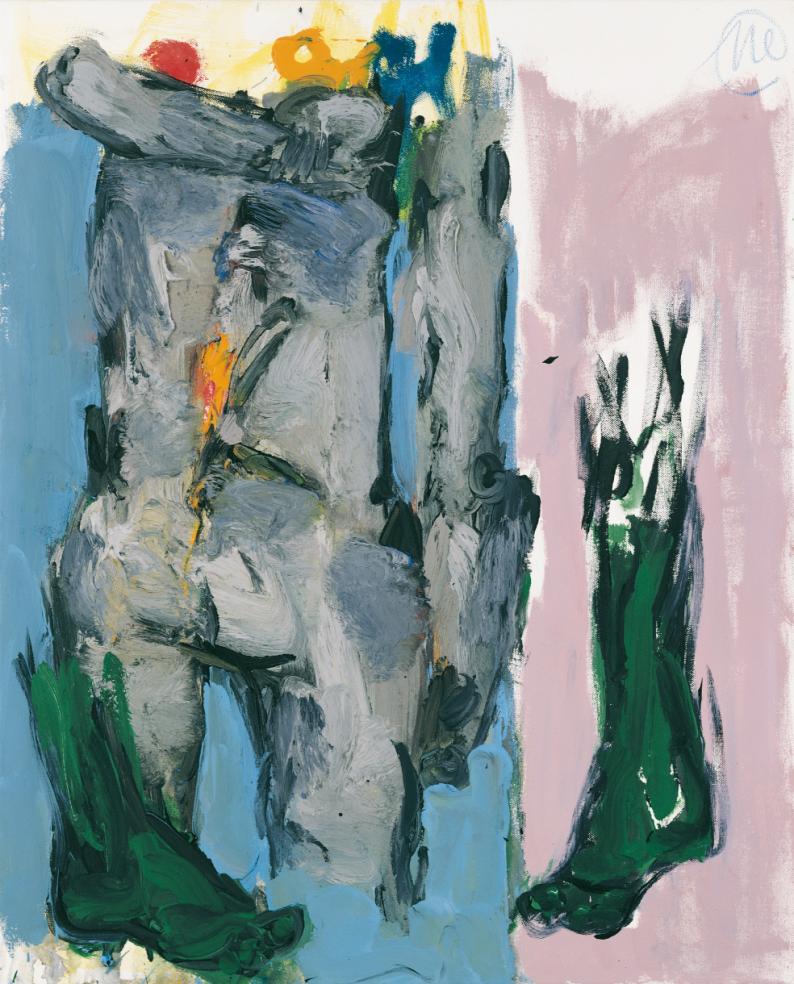 Markus Lüpertz explores Kassandra I