Homage to the Square: Temprano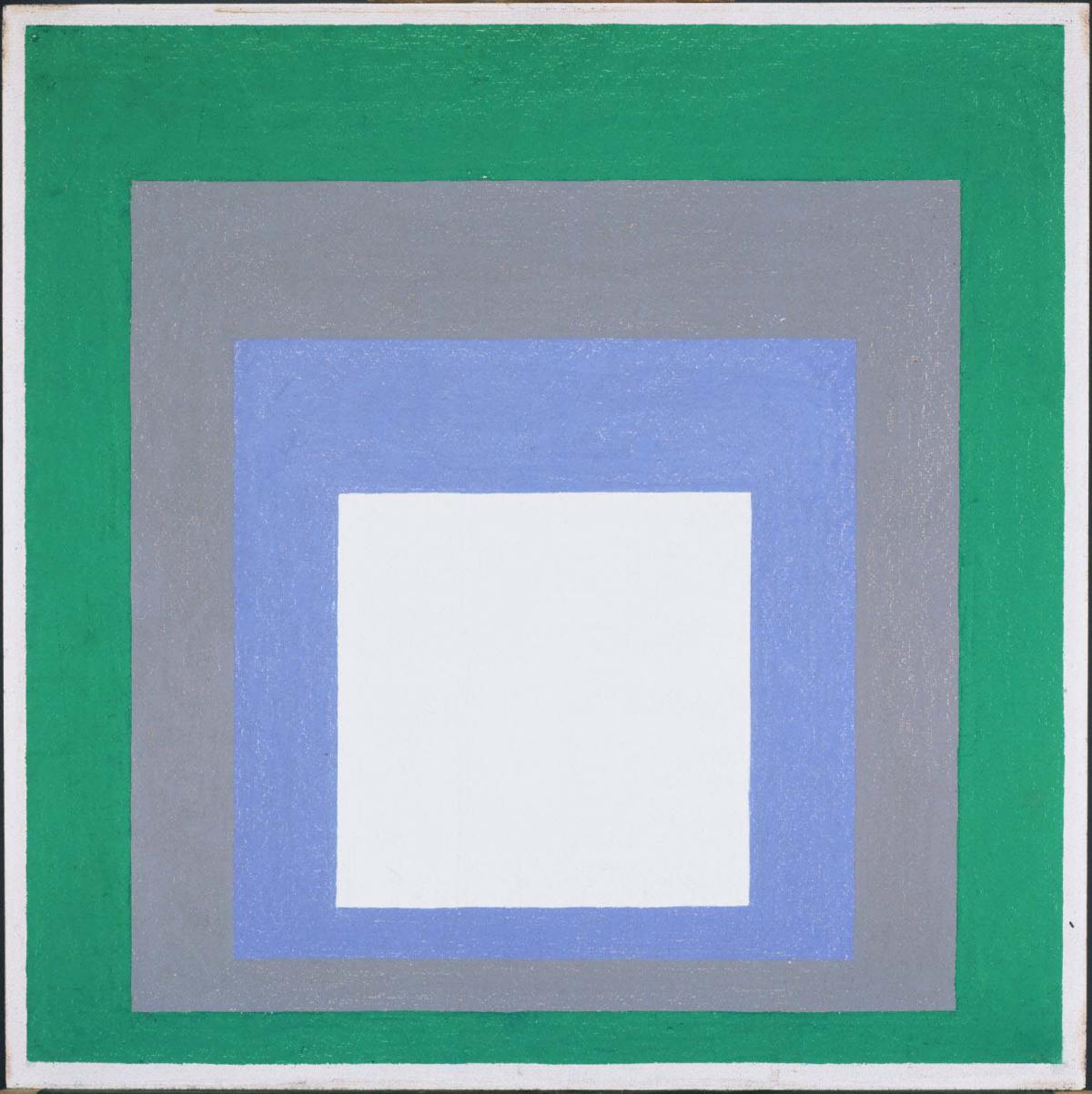 Josef Albers was first a student and then a faculty member at the renowned Bauhaus from 1923 until the Nazis closed it a decade later. After immigrating to the United States in 1933 he became a leading teacher of two generations of American painters. Throughout his career, Albers focused his art on creating geometric patterns and color variations. Through many years of observation and experimentation he discovered that color alone, when liberated of a descriptive role, can suggest form, light, and pictorial space.
In the early 1950s, Albers began a series of paintings entitled Homage to the Square of which Temprano (Spanish for early or premature) is an example. In these works, Albers used the motif of super-imposed squares to explore what he called the interaction of color. With their calm and stable geometry, the squares-within-squares float in vibrant space, their sparse perfection inviting meditation on the psychology of perception, visual experience, and ultimately the interaction between the work of art and its viewer. The concerns explored in this format occupied Albers for the remainder of his career and became the subject of his book The Interaction of Color. The painting's full title includes the words "Study for" and implies that this work is a preparatory step toward the idea's full realization—the series itself—making the single work less important than its context, yet giving it individuality. In choosing the square, Albers was influenced by the paintings of Kazimir Malevich and Piet Mondrian, who explored the form's spiritual and formal possibilities, as well as paintings by Cézanne, whom he admired. The work of these forerunners reinforced Albers's belief that "abstraction is real, probably more real than nature."
Albers painted over one thousand Homage to the Square images, which hang in museums all around the world.