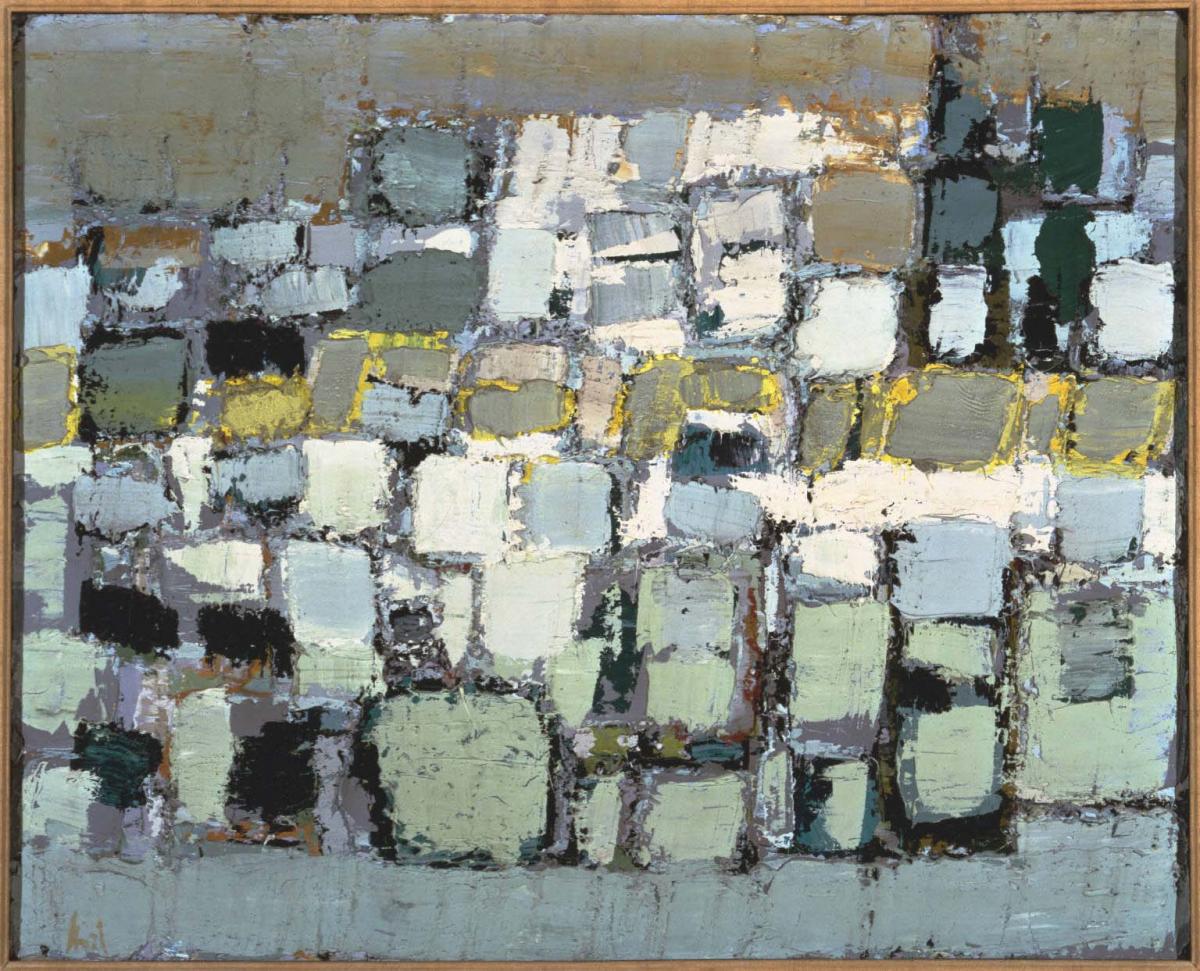 Deeply aware of his reputation as an inheritor of the French tradition, Nicolas de Staël steered carefully between the two poles of abstraction and figuration. He did not see a contradiction between the two aims; rather, he believed that in his facture and matière he had forged a new direction for young French artists and that in the process he had carved out for himself a path linking him to Braque and Matisse and through them to Cézanne and Courbet. In a letter to his friend and poet, Pierre Lecuire, de Staël discussed his artistic purpose: "Not abstraction. Not realism. Not social art… Not Dubuffesque. All of that that is too Parisian for you. For me too." And to his friend and writer Denys Sutton he wrote (after visiting Douglas Cooper's chateau in Castille), "These Braques are great painting just as Uccello made great painting, and they acquire a mystery, a simplicity, an unprecedented strength from their kinship with painting from Corot to Cézanne."
Paintings like Fugue, composed of many luminous green-gray blocks, serve as his response to the sectarian battles between the abstract and figurative artists; it represents that de Staël's most abstract and most famous style, which is characterized by numerous squares applied in thick layers and in blocks reminiscent of masonry.
Duncan Phillips believed Fugue was "a great 20th century masterpiece," and he considered it evidence that de Staël "was a poet-painter and a protégé of Braque." Phillips likened it to music and considered its "structure of rhythmical repetitions with underlying counter rhythms" to be aptly expressive of a fugue pattern.