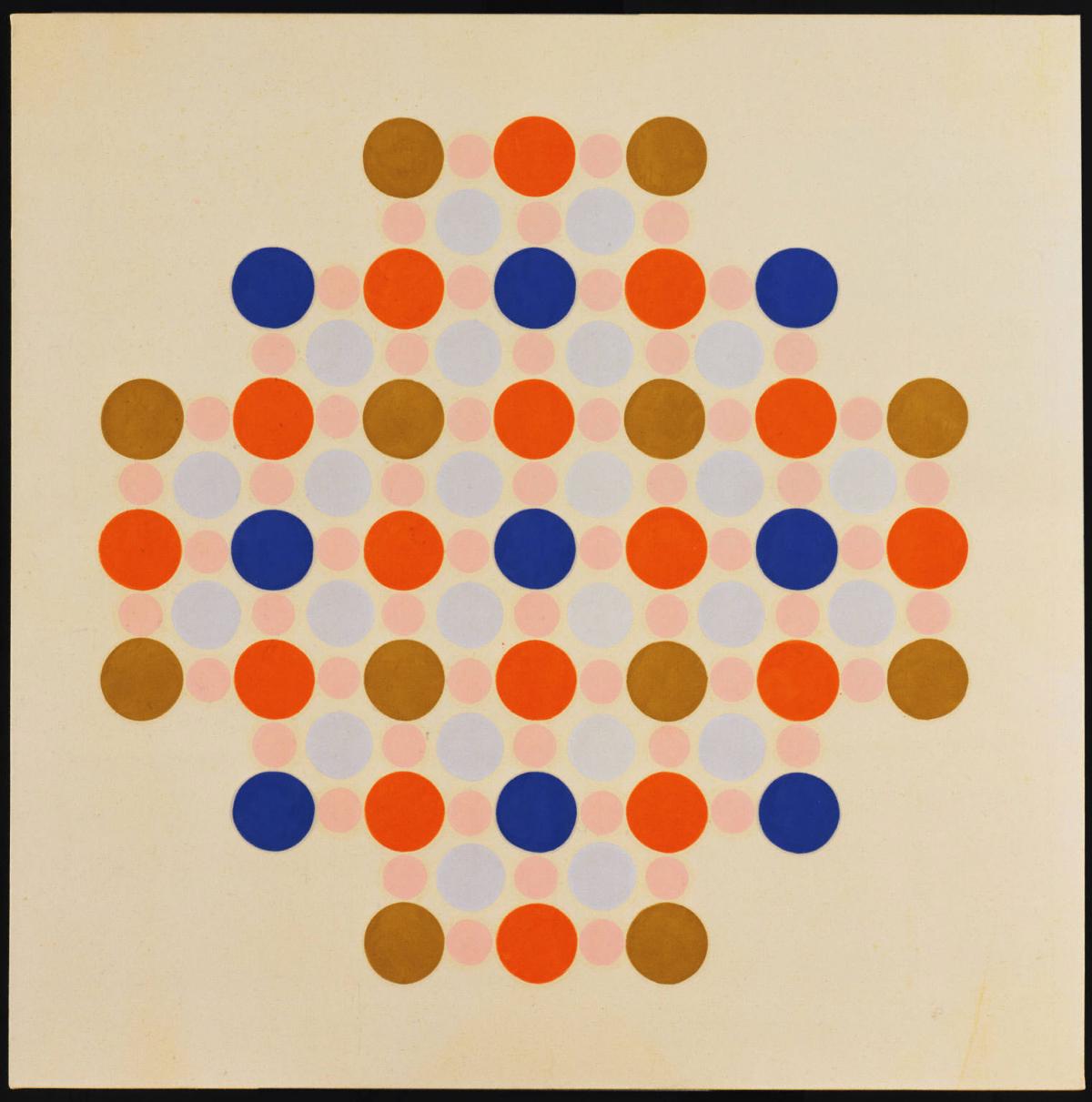 As a member of the Washington Color School, which was active primarily during the sixties, Thomas Downing explored the formal possibilities of color and color-space, sharing with his colleagues the belief that "the picture [should] be experienced first as a picture." To Downing, "canvas is more than just a support for the paint….It is also where the picture begins." However, nuances of color in works such as Dream Rate shows his distinctive approach: circles of varying hues and sizes appear to float within undefined space, each set of colors existing on a different plane. The viewer is thus confronted with the paradox of an essentially flat composition that alludes to space.
At first his circles were small dots floating across the canvas surface, but as he felt the need to assert more control, Downing established the grid structure, because it "separated the color and allowed each one to work independently with greater clarity and intensity." In Dream Rate, he made the smallest circles an opaque pink, the medium-size ones a light blue, and the largest an intense orange-red, sienna, and medium-blue. His technique of staining the canvas, he made "the paint a part of the canvas surface and not separate from it." He left a few random splatters of paint, which creates a sense of spontaneity at odds with the strict design.
Dream Rate assumes an almost metaphysical quality as the viewer becomes aware of, even a participant in, the illusion that the composition is merging into the surrounding space, an effect that is aided by the unpainted canvas extending over the edge of the stretcher. Depth is implied by the pulsing of the various colored circles, which form five planes; termed by Downing "sheets of color," these planes create the illusion of space. Indeed, while the light-blue circles recede far into space, the vibrating orange-red circles almost seem to touch the viewer.