Light and Color: Celebrating Alma W. Thomas
Drop-In Family Workshop, ages 5+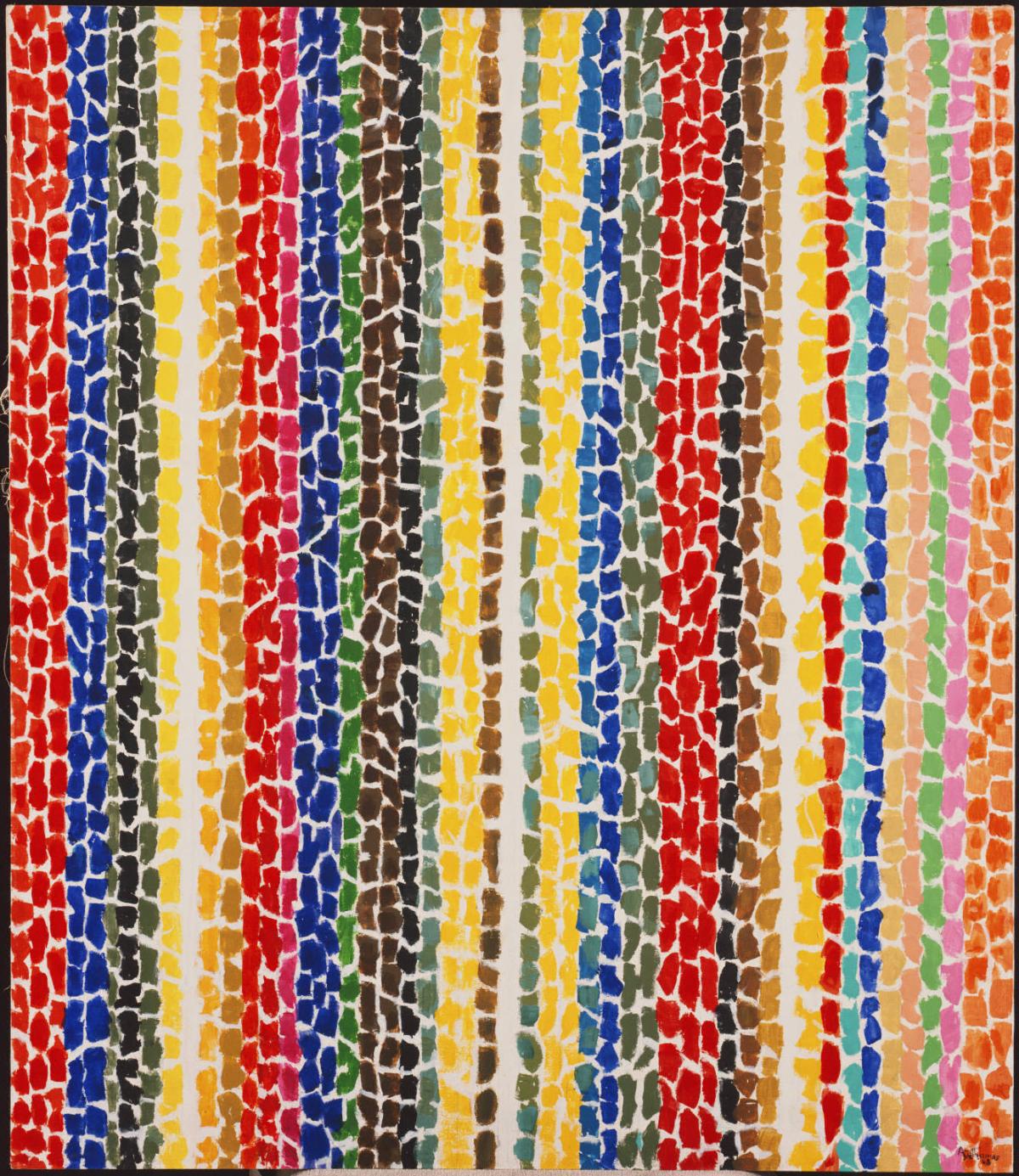 "I sat down right in … that red chair in my living room, and I looked at the window. And you can see exactly what I saw, right before my eyes, from where I was sitting in the chair. Why, the tree! The holly tree! I looked at the tree in the window, and that became my inspiration… . And every morning since then, the wind has given me new colors through the windowpanes."—Alma W. Thomas
Join us for a drop-in workshop that celebrates Alma W. Thomas's connection to nature and her playful experimentation with paint. Guided by artist Racquel Keller, we will explore watercolor techniques, creating artwork full of color, light, and rhythm.
This is an in-person drop-in workshop for families with children ages 5 and up. Following covid protocol, groups of 12 vaccinated, masked, and socially distanced participants may enter the art workshop every 30 minutes. Before or after the workshop, small groups may relax in the lobby adjoining the workshop, a space designed for reading, reflecting, and playing art-card games. 
---
Maryland-based multidisciplinary artist Racquel Keller (@RacquelKellerArt) is inspired by a love of nature and vintage objects. She is a storyteller whose work—painting, drawing, printmaking, and assemblage—focuses on the passage of time, its effect on memories, and the resulting sense of nostalgia.
Racquel earned her B.S. in Graphic Design, with a concentration in Fine Arts, from The American University, and also holds a Certificate of Leadership Coaching from Georgetown University. Racquel recently spent a month in France as a returning Artist-in-Residence at Chateau d'Orquevaux, where she explored the male gaze in historical paintings, reconstructing each work to reframe and reclaim the female narrative. During 2018-2021 she was an Artist-in-Residence with the City of Greenbelt, Maryland. She has been elected to attend the CAYO Residency in 2022 on Eleuthera Island, Bahamas.
---
IMAGE: Alma Thomas, Breeze Rustling Through Fall Flowers, 1968, Acrylic on canvas, 57 7/8 x 50 in., The Phillips Collection, Gift of Franz Bader, 1976